The London Triathlon is always a fantastic event and this year the sun was out to make the event even more enjoyable.
Our athletes put on a great display again with everyone showing they are on the right track to finish off the year strongly.
Emma Pallant has displayed pure class in her first season in the sport by winning the British Super series. Emma has had an incredibly consistent season, with 2nd place at Blenheim Palace, 1st at Windsor Triathlon, 2nd at Liverpool Triathlon and this weekend 3rd at The London Triathlon. She was rewarded the series champion by British Triathlon and now has her sights set high for the rest of the season.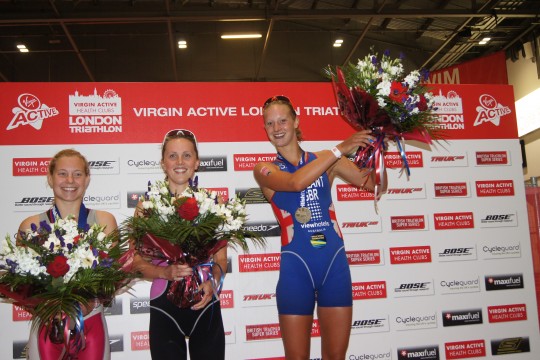 Emma's training partner Stuart Hayes is also coming back to some great form with a 2nd in the London Triathlon yesterday which also earned him a 2nd place finish in the British Super series. More information & results can be found here on the event http://www.britishtriathlon.org/news/pallent_and_bishop_win_british_triathlon_super_series_titles_3346 Stuart will now focus on some non-drafting races in the USA to finish off what has so far been a consistent season, great to see Stu back!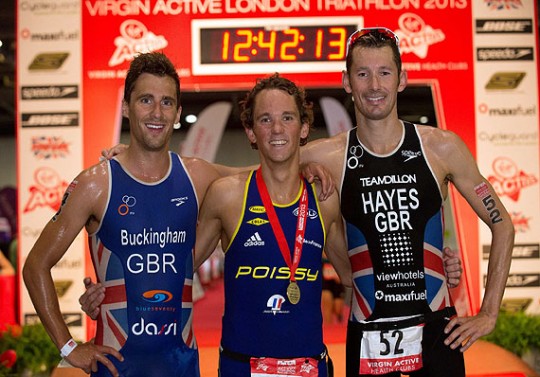 Kim Morrison was coming back to the London Triathlon in 2013 in great shape, she has already qualified for the World Championships in London and is fine tuning her training towards that event. This weekend showed she is on track with a 4th Place in her wave and a 13min Personal Best time on this course!!! Such an amazing performance by kim, a massive congratulations!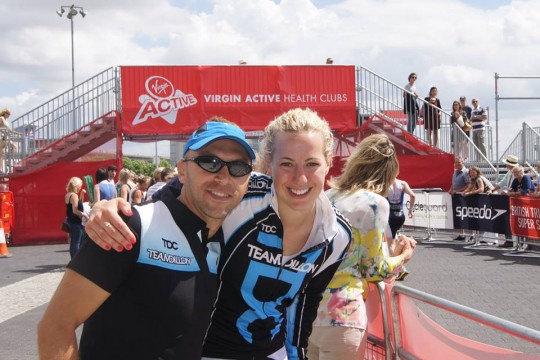 Thank you again to TDC Coach Perry Agass, also a big shout out to Emma Pallant's friends & support crew who had made up banners and were out on the course cheering very loudly for our girl! You guys rock!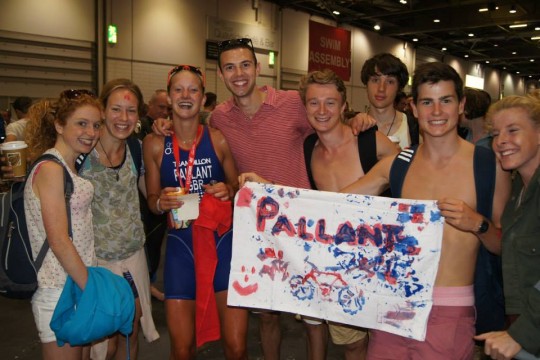 Lastly but not least its always nice to know you have fans out there, but when a lovely little girl named Tamsine Paterson comes up with a banner she has made for you, how can you not smile. Tamsine is pictured below with Stuart her no 1 fan 🙂