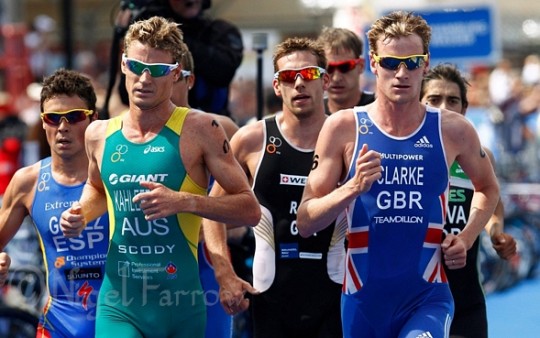 The Elite's can now rest up as the World Champs Series races have now come to a close for 2011. They will now be looking for selection in 2012 to secure the final spots for the Olympic Games in London in front of home crowds.
So how did TDC fair on the WCS circuit for 2011? We certainly had some strong performances on the mens side with Will Clarke leading the way with his consistent performances the best results being 9th in Sydney, 4th Kitzbuhuel, 2nd Hamburg, giving him an overall ranking of 9th in the World.
Then there was Stuart Hayes who faired well considering he had some bad luck with injury and illnesses, his best result was 13th in Kitzbuhuel this year after winning it last year and placing 11th in the World rankings in 2010.
On the Women's side Jodie Stimpson's best results came from the London WCS Race where she finished 14th place and showed she could be a contender come 2012. Jodie ranking at the end of this year was 25th in the World. Kathy Tremblay didnt have the year she would have liked but will no doubt be fighting fit and ready for next year.