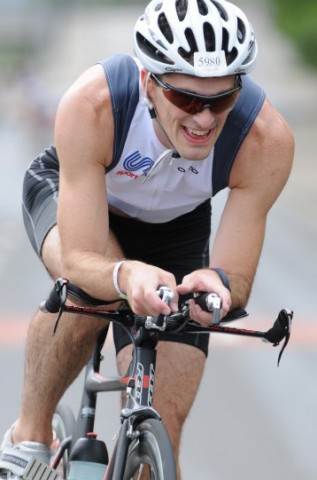 TDC had a good turnout at the Henley full distance this weekend with a personal best time for Toby Cole.
Toby has been consistently training around his busy work schedule and family commitments to put in some very good training sessions in preparation for the Henley full distance at the weekend. Toby was slightly nervous going into the race and wasn't sure if he had done enough to finish the race let alone finish in the time of 11.47.55. Toby swam strong clocking 1.14.12, then onto the bike and pulled out a fantastic 6.09 then finished the day off to run 4.15.50. It was a personal best for Toby and he was really chuffed at the end commenting "I was delighted to finish under 12 hours, the coaching is amazing, to put a program together that worked so well around my work and family commitments is fantastic".
There was also the Half Distance at Henley where Victoria Gill was at it again giving it everything she had the whole day and finishing 2nd women overall in a time of  5.02.21 behind eventual winner Fran Bungay. Vicky has been showing some very good late session form, racing over a new distance this year, its been an incredible transformation from her once running day to triathlete so far.