The race season is now underway and although not all TDC athletes have had a chance to race yet, the ones who have been racing are putting in some strong performances early. 
It's obvious that the winter training miles are going to pay off in 2013, with great results coming from the athletes below.
Paul James had his first race of the season at Dorney Lake Duathlon at the weekend finishing a very strong 5th place overall in a time of 1.58.26, Paul is flying now he has overcome an injury that he carried through last season full results from the race can be found here http://www.stuweb.co.uk/race/qG. Fantastic work Paul and his coach Annie, TDC look forward to your 2013 race season.
Jamie Whitecombe was a great form recording a personal Best time of 1.19 at the Dorney Lake Duathlon the distance was 5/20/5, this time last year he did the same course and the same race in 1.38 so that is nearly a 20min PB! A massive congratulations goes out to Jamie and his coach Perry.
Andy Niven was running the Rock and Roll half marathon in Edinburgh at the Weekend, and although the strong winds prevented him from recording a personal best time, he was still very happy with his performance of 15th place overall and 2nd in his AG. His coach Jill Parker was really happy with his progression and everyone at TDC are excited to see Andy race this season. Well done!
Emma Pallant who is still very new to Triathlon is aiming to get onto the WCS races in the future has been out training is Australia with her coach Michelle and training partner Stuart. Training has gone really well and she has made some really big improvements as well as learning some valuable lessons for her racing in the future.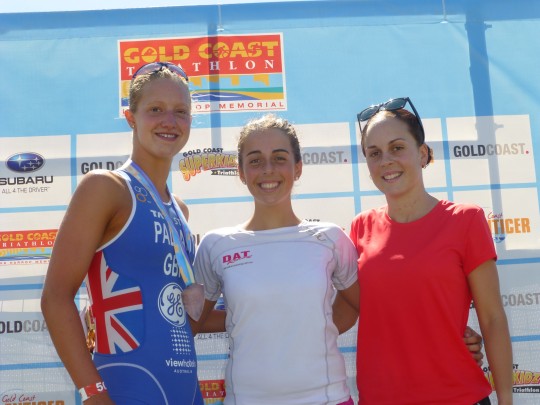 However Emma has lightly raced, we decided to have a hit out at the Luke Harrop Memorial sprint at the weekend. Emma finished in 3rd place and although coming off the bike 2.5 minutes down from the leaders on the non-drafting event she managed to peg back some time on the run leg. Emma ran 2mins faster than the leaders to run herself back onto the podium. Well done Emma!