TDC athlete Ian Gilham has been with TDC for a few years now and has always had some very strong performances.
However this year Ian is taking his performances to another level, recently Ian has been running Cross country races with his son George in Preparation for the season, his most recent event was over 5 miles and he finished 30th place overall and 3rd in his AG in a time of 34mins.
Back in March Ian raced at the Althorpe Duathlon and finished a credible 4th place which Qualified him for the European and World Duathlon Championships. Awesome result so early into the season.
Then to top off those fantastic results Ian recently place 3rd in his AG in the National Duathlon Championships, his focus is on the Triathlon World Championships in London later in the year and his TDC coach Jill Parker is working hard on getting him ready for this event.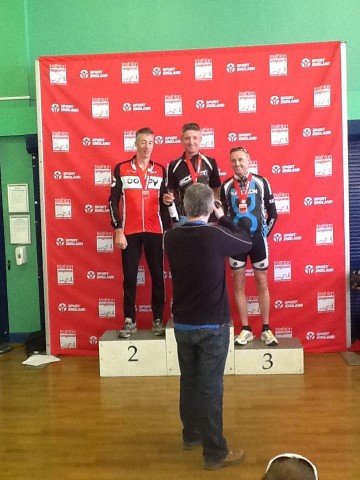 We are very much looking forward to seeing what else Ian is going to do this year, it looks like a big year coming up in 2013!  Well done Ian, TDC are super proud of you.