Team Dillon had a good showing on the Elite side at LA Triathlon yesterday with Jodie Stimpon and Hollie Avil racing in the Womens event and Stuart Hayes racing in the Mens event.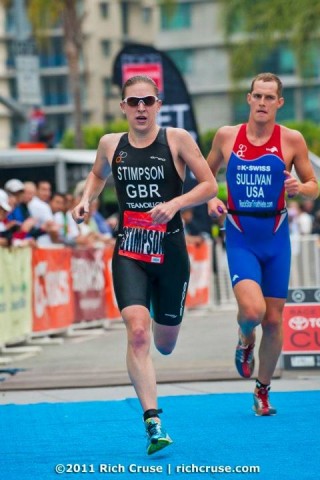 It was an early start with the race kicking off at 7.15am sharp, the athletes toed the line on the beach where they faced a 1 meter swell and nothing too drastic like in previous years. Pre race favourite Lisa Norden showed her strength again in this type of racing, exiting the water with the front pack and riding away from the rest of the field to put a big gap between her and her nearest rivals. Hollie Avil was new to this type of racing but that didnt stop this youngster from putting her head down and working hard to come off the bike in 4th place. She had some good company around her with Luxford, Peterson and Stimpson all within striking distance on the run. Stimpson looked good coming onto the hilly bike and it was where she started to move through the field finishing 2nd behind eventual winner Norden and recording the fastest run split of the day, Hollie Avil held onto 6th place which was a fantastic result considering she had to miss a few weeks of running leading up to the race. TDC girls showed their strength racing well on the non-drafting scene against competitors who were more experienced. Awesome effort!!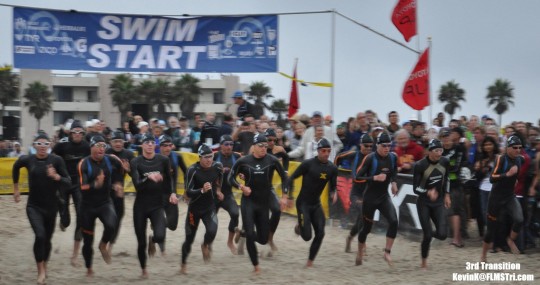 In the Mens Race Stuart Hayes was coming off his 3rd place at Hyvee, however things had not gone so smooth for him after that race so was not sure what to expect coming into LA Tri. Havina solid swim coming out of the water in 3rd place behind Cameron Dye and Greg Bennett, then onto the bike and Dye and Bennett stamped their authority with Dye riding away from the field. Dye came off the bike 2 mins ahead of Bennett with Hayes, Cartmell and Osplay a further 1 min back. Dye held onto win the race from Bennett with Osplay rounding out the podium. Hayes managed to hang on for 4th place and now looks to try to get that last podium position next week in Dallas to finish off his season. Well done Team we were really pleased with some solid results!