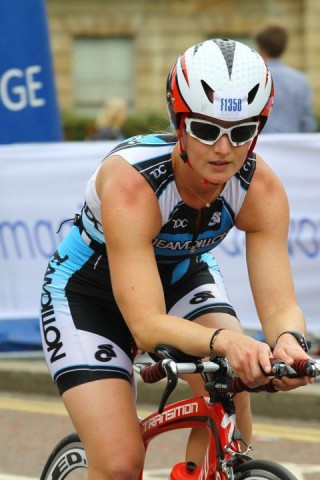 Christy Mckee had a fantastic race recently at the 70.3 in France, showing that she is making some improvements after putting in some hard work this year.
Christy Started off well with a strong swim in what she would explain was like being in a "washing machine". Christy placed well coming out the water in 3rd place in her age group in a time of 28.18. Onto the bike and Christy felt this is where she lost a bit of time and a few places and probably wasnt her best performance but was pleased to stay strong and record a time of 3.05.13 and move onto the run. Once on the run, Christy knows this is usually her weakest leg, she moved through the field overtaking some of the men on the course. She took 10mins off her previous best time and ran a personal best time of  1.42.05. Christy's overall time was 5.24.12.
Christy was really happy to finish off her season on a high, she might do one more sprint before taking her break and then building up her training again over the winter to get ready for 2012!