This weekend TDC athletes headed to the European Triathlon championships held in Eilat Israel. Like last year we were successful in bringing home medals.
Mary Anne Elkington has only been with the team for a short time, however her coach Craig Twigg helped her put the icing on the cake in training recently to cement her the GOLD winning medal performance in her AG.
Pete Stock raced well and finished above his expectations in winning the Bronze Medal in the 55-59 AG with the help of his TDC coach Perry Agass.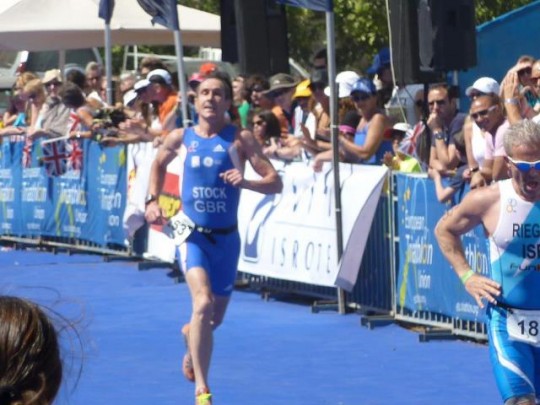 Louise Bennett went out to win a medal and gave it everything, coming away with 6th place on the day in the 35-39 AG for the sprint distance. Although not a medal this time around Louise said she felt stronger than ever and was pleased with her result.
Full results and time spilts can be found here http://www.triathlon.org/results/
At the London Marathon we had Ben Findlay go out and smash his personal best time in running a 3.10.59. His TDC coach Perry Agass mentioned how exciting his weekend has been with the success of his athletes. Well done to everyone, the season is just getting under way and we at Team Dillon are excited to see what is in store for everyone! Good luck and best wishes for the rest of the season.