Stu Hayes getting back on track after nearly a year of injury, shares his recent blog with us about living at Vacation Village and of his recent performance in his first non-drafting race in St Anthony's 5150.
Team Dillon has been in Vacation Village, Clermont, Florida for nearly three weeks now. It's Vacation by name not by nature! As soon as we got here we started the hard work, there's no Vacation for us!
We love Vacation Village for so many reasons. It's a quiet holiday resort where old people retire too! It's quiet, there's not much traffic and you hardly see anyone – a perfect place to stay when you just want to put your head down and train!
Clermont itself is also a great training spot, the National Training Centre is just up the road and it has everything all under one roof. A gym, track and an awesome 50m out door pool. We're also big fans of the smoothie bar at the centre – there is nothing better after a hard 6km swim!!
Things are going great for me at the moment. I feel like I'm heading in the right direction again. I headed to St Anthony's triathlon again this year, its a race I do each year to kick start my non-drafting  season. The race organiser Phillip Lahaye looks after Team Dillon each year, thank you again for putting on a great race.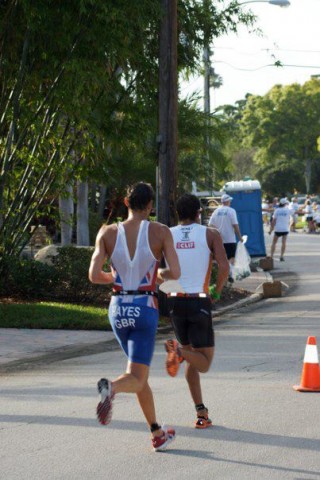 St.Anthony's triathlon result proved that I hadn't lost as much fitness as I thought through not being able to run for 3 months, I really surprised myself when I ran into 7th place. I guess it shows how much fitness and strength can still be gained and maintained through biking and swimming. It has got me pretty excited for the season ahead, what motivates me is that I know there's lots more to come.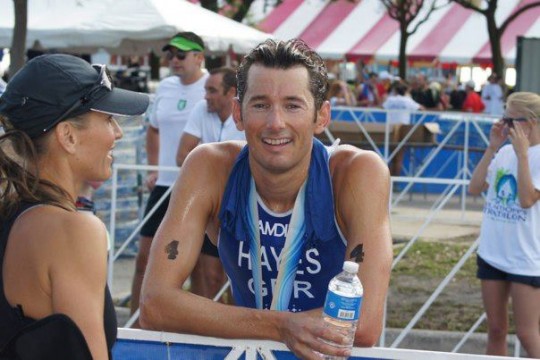 I've been loving the run miles and run sessions here in Clermont! There's lots of hard work to still put in and I'm enjoying training along side my training partners Jimmy Seear and Dane Robinson, with Maxine Seear & Jodie Stimpson adding a female touch to our group out here!
I'm looking forward to my next race in Columbia in a couple of weeks. It's part of the 5150 Series and I need to do a few races in order to qualify for the final in Des Moines in September.
I heard the weather back home isn't too great at the moment. So it's nice to be doing the miles in the sunshine. It's times like this when I'm so grateful for all my sponsors, who without, I wouldn't be able to do this. I'd like to thank Speedo, View Hotels Australia, Vines BMW, Maxifuel, Oakley, Scott Bikes who have all stuck by me. A big mention goes out to Team Dillon Coaching too, who has got me back on track and striving for a great 2012.
Also while I have been out here I have put together a good Speedo swim tip video with the help of Hollie Avil if you are interested in having a quick look. http://www.youtube.com/watch?v=Hin1WkE32to
Enjoy!!
Stu