Stuart Hayes has been selected alongside the Brownlee brothers to race in the Olympic Games in his home town of London on August 7th.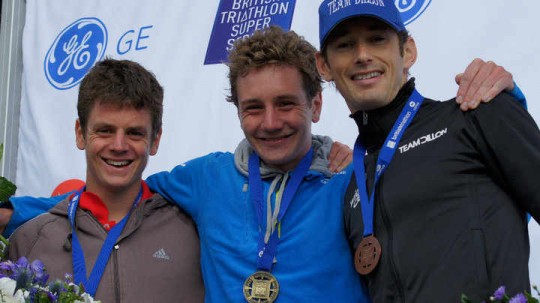 It's a dream come true for Stuart who originally came from a swimming background, swimming with the Hounslow club close to where he grew up in Twickenham London.
Stuart was reserve for the Olympic Games in Athens 2004, where his wife & coach Michelle Dillon finished 6th place in the women's Triathlon event.
It might have been a long time coming after 17 years since starting this sport, but the dedication, training & racing Stu has put in has paid off this time and he is thrilled to have made the team for London.
Stuart has won many major races around the world including his breakthrough win in a WCS race in Kitzbuhel Austria in 2010, he was also ranked no 11 in the world in the same year.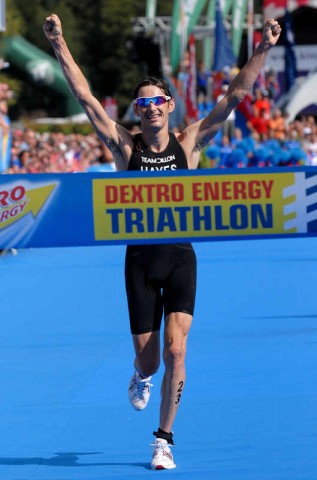 Stuart also counts The British Championships, London Triathlon, Chicago Triathlon, Malibu Triathlon, Windsor Triathlon & Blenheim Triathlon among his major victories.
Stuart said " I am so happy I am lost for words. I have always been striving to go to an Olympic Games and it was my dream from when I began my career, however I have had so much bad luck or it just wasn't my time for the last three Olympics. I almost quit the sport so many times through frustration & injury. They say everything happens for a reason – this is my time. I am really looking forward to competing alongside Alistair and Johnny, who are the best guys in the world, in front of a home crowd on August 7th!"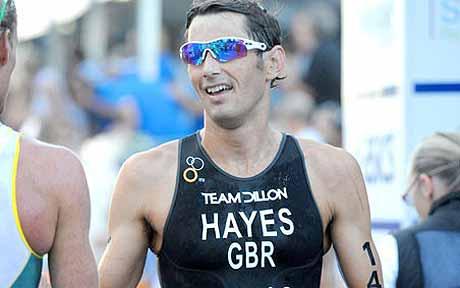 Born and bred in London, it will be the pinnacle of Stuart's career to date to race in front of a home crowd at London 2012. Good things do come to those who work hard, so please whatever you do DON'T EVER GIVE UP on your dreams and goals!!