Stuart Hayes was back on the podium at the weekend at the Ironman 70.3 Putrajaya in hot and humid conditions hitting high 30's!
Rising Australian star Josh Amberger showed his prowess over the swim-bike, opening a one minute buffer out of the 1.9km swim from Matt Franklin, Lindsey Lawry and British Olympic star Stuart Hayes. His 2:06 two-lap bike was enough for a three-minute margin over the chasing group of seven that included Kiwis Adam Gordon and Guy Crawford, well-performed Swede Fredrik Croneborg, Hayes and Alexander.
Alexander bided his time, and his 1:17 was not only enough to stride to victory but also to record the fastest run split of the day. He clocked 3:55.36 to be well clear of Amberger with Hayes enjoying his first podium over the distance in Asia.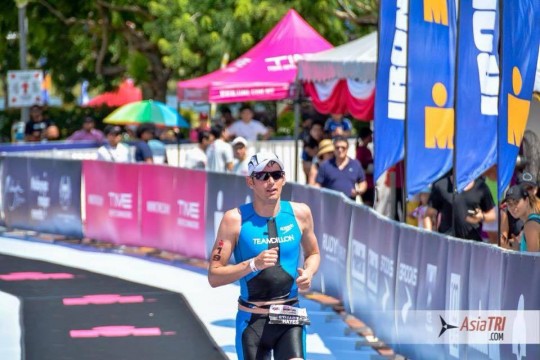 Great work Stuart made special with his first ever 70.3 podium, looking forward to seeing what the rest of this season holds!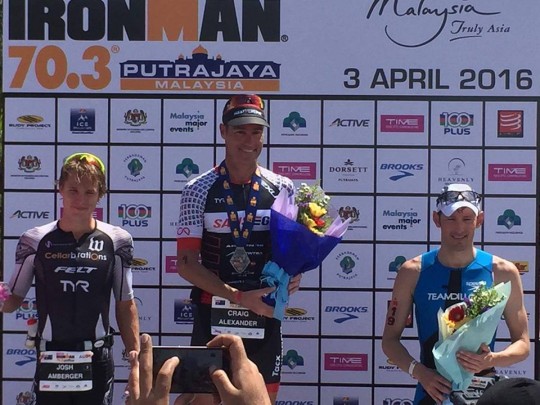 Top 5 Pro Men (provisional)
| | | | | | |
| --- | --- | --- | --- | --- | --- |
| Craig Alexander | AUS | 25:25 | 2:08:52 | 1:17:31 | 3:55:36 |
| Josh Amberger | AUS | 24:50 | 2:06:27 | 1:24.41 | 3:59:05 |
| Stuart Hayes | GBR | 24:52 | 2:09:27 | 1:23:07 | 4:01:25 |
| Brad Kahlefeldt | AUS | 24:55 | 2:13:35 | 1:19:56 | 4:03:15 |
| Adam Gordon | NZR | 29:47 | 2:06:30 | 1:26:48 | 4:04:48 |