Emma Pallant wins as Michelle Dillon rolls back the years for Silver
As the current ITU Duathlon World Champion, that Emma Pallant would win the British Elie Duathlon Championship at the Windsor Duathlon on Sunday was never really in doubt, as outlined last week in our preview piece.
Perhaps the most interesting story of the race started two weeks ago when Emma's coach, Michelle Dillon – World Champion herself in 2005 – announced that she would be racing too. Given that Michelle retired in 2008 from a career which included two Olympic Games appearances and a European Elite Triathlon Championship to have major spinal surgery, that she is back running and cycling at all is a success in itself. Putting herself out there (at 42), to do it again is impressive. As for making a success of it…inspirational.
We did however, say last week "She wouldn't be there if she didn't think she could perform strongly." Taking the Silver medal was a half decent result then?!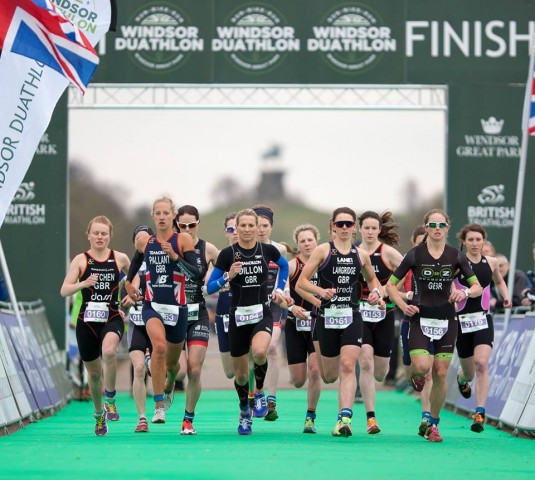 Speaking to Michelle after the event, they went into the race with a plan. Michelle had been cycling really well in training and they believed that by working together on the bike they could get away on the undulating roads of Windsor Great Park and reach T2 with a 'Team Dillon' lead. With Emma running well within herself over the first run, reaching T1 together with European Elite Aquathlon Champion, Hannah Kitchen, Michelle was barely ten seonds back alongside Gillian Palmer. Stage one was set, could they execute that plan on the bike? Indeed they could. With Emma pushing the pace and Michelle going with her ("I was in a world of pain at times!"), they did break away, which allowed them to reach transition clear of Palmer and Kitchen who themselves had been chased down by Karen Shimmin, Victoria Gill and Fenella Langridge.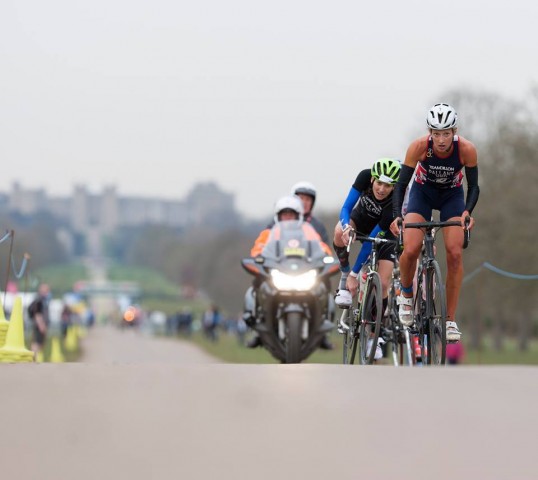 While Pallant made light of the final 2.5km in 8:31, Michelle's 9:35 was enough to take second place, 12 seconds ahead of Gillian Palmer who had closed the gap with a 9:04 second run, but not enough to prevent a Team Dillon Gold and Silver.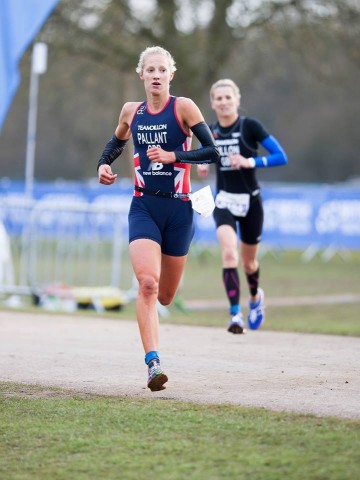 Pallant said: "It was a great experience to be racing with my coach (Michelle Dillon), I had fun out on the course and the event went really well. This year I'm aiming to defend my World Duathlon Championship title as well as having a go at 70.3 racing. I've got a huge amount to learn, having never time-trialled before but I'm really excited about getting a year of experience in."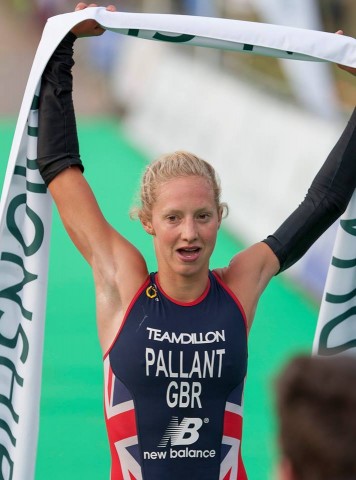 Michelle told me "I am proud of what Emma and I achieved today. It wasn't easy with my back, but I'm pleased it's done now!"
So, back into retirement for Michelle Dillon then? I wouldn't bet on it. Before that though, "a nice glass of red wine" was what she was looking forward to… well earned I think.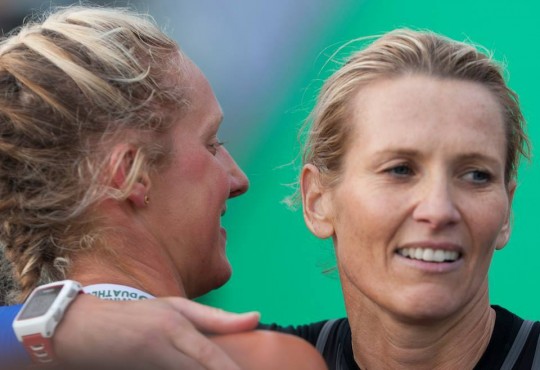 Overall then, a class winner who was never going to be challenged and a great return from Michelle. Thank you to Tri247.com for this write up! 🙂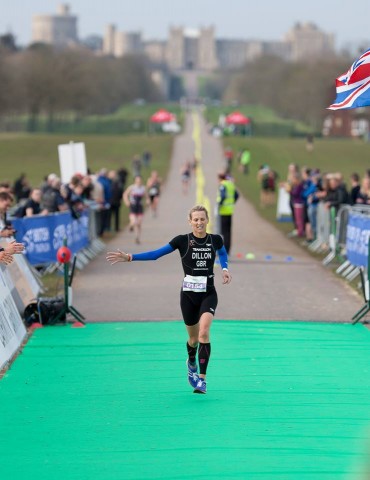 British Elite Duathlon Championship (Senior Women) – Sunday 3rd April 2016
5km / 20km / 2.5km
| | |
| --- | --- |
| Pos | Women |
| 1st | Emma Pallant (Team Dillon) 1:02:57 |
| 2nd | Michelle Dillon (Team Dillon) 1:04:02 |
| 3rd | Gillian Palmer (Sandy Wallace Cycles) 1:04:14 |
| 4th | Hannah Kitchen 1:04:28 |
| 5th | Karen Shimmin (Manx Tri Club) 1:04:41 |
| 6th | Victoria Gill (Swim for Tri) 1:04:45 |
| 7th | Fenella Langridge 1:05:04 |