This weekend was another special weekend for  TDC athletes after all we so many athletes chasing World Championship qualification in London.
First up we had the dynamic duo Kim Clarke and Suzanne Hedges competing at Nottingham Sprint Triathlon. Both athletes train together and were hoping to qualify for the World Champs, What they didn't expect was that they would qualify on their first attempt. However their coach Michelle Dillon knew they were in great shape ,after a good winter build up of training and fine tuning they were ready to race well. That they did with Kim finishing in 3rd place and Suzanne in 4th place in their AG 45-49yrs. Both securing qualification for the World Championships and both are pictured after the race below.  You can find their results here http://www.onestepbeyond.org.uk/nottingham-triathlon-live-results.php Congratulations to both athletes, TDC proud!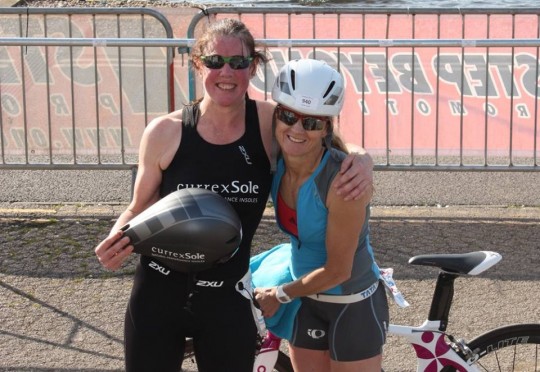 Then we move to the Deva Triathlon where Paul James was again in great form this time placing 3rd in his AG 40-44 in a time of 2.07.23 and finishing 30th overall but also qualifying for the World Triathlon Championships in London. Paul is pictured below with his biggest fans his children who were very happy he qualified. His coach Annie Emmerson was over the moon, Well done Paul what a great effort!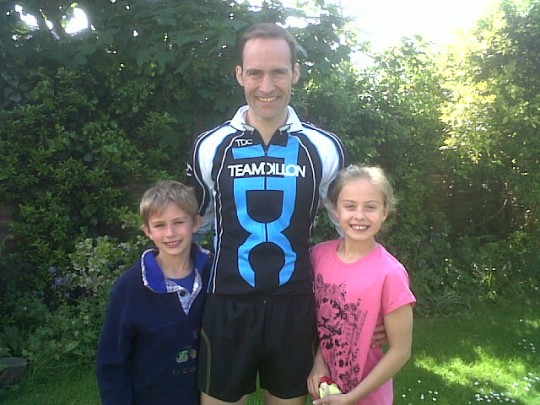 At the same race the Deva Triathlon Kim Morrison was racing herself to a personal best time again after her recent win just a few weeks ago at the Roadford Sprint in Devon. Kim is in the form of her life at the moment and although she still clocked a personal best time on the day she missed Worlds Selection by just one place. Her coach Perry is confident she is not too far away from gaining selection, seen pictured below pushing hard. Well done Kim another fantastic performance.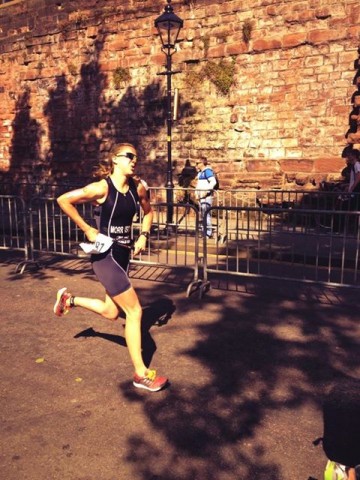 Last but not least Graham Tye (pictured below) had a fantastic race to qualify for the World Aquathlon champs as well over the weekend so we will be seeing him in London as well. Graham would like to qualify for both the Triathlon and Aquathlon, good luck Graham we wish you all the best! TDC very proud of the TEAM this weekend 🙂