It was a weekend full of fun and smiles at Blenheim for TDC with two outstanding performances.
First up was Kim Morrision who is coached by Perry Agass, Kim had already been off to a cracking start this season with personal best times races just a few weeks ago. Kim had been sick the week leading up to Blenheim and her coach wasn't sure how she would race. With the team out to support her Kim put her racing head on and was focused to do well, starting off with her leading out of the swim!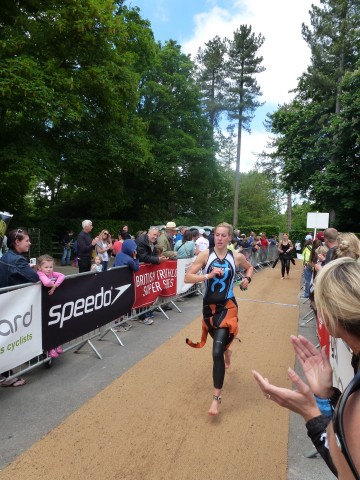 Then onto the bike Kim was storming around the course weaving in and out of the cyclist in front of her to get through, she quickly dismounted for the run and flew out of transition. Kim came home 1st in her wave, 1st in her AG and finished the day recording the fastest time for any female. Kim and Perry celebrate below 🙂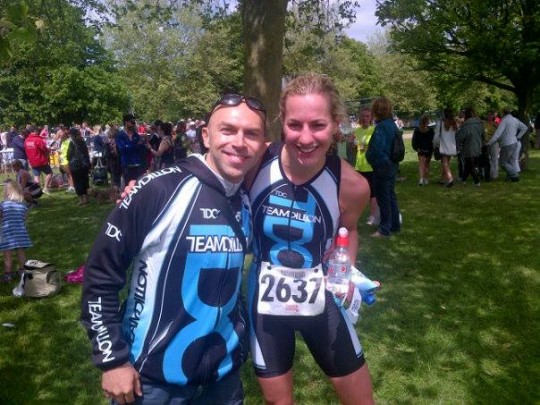 The next day we moved to the Elite Women's race where we had two athletes Emma Pallant and Kirsty Anderson racing. This was the first of the Elite races for this season for them both of them and Blenheim was a good place to start. Emma had a good swim and moved into the main pack on the bike. Kirsty had a much better swim than last year, riding strong and moving herself through the field on the bike. Into T2 Emma was a bit rusty with only having a handful of races under her belt and lost about 15sec coming out onto the run. She moved through quickly, probably too quickly and found herself running with Olympian Vicky Holland at the front of the race. The early surge looked to have caught up with her and by the time it came down to the sprint to the line Vicky had more in the tank. Emma finished a fantastic 2nd place to Vicky and was extremely happy to be on the podium. Meanwhile Kirsty continued to move through the field on the run, pulling herself up a few more places and finishing 10th.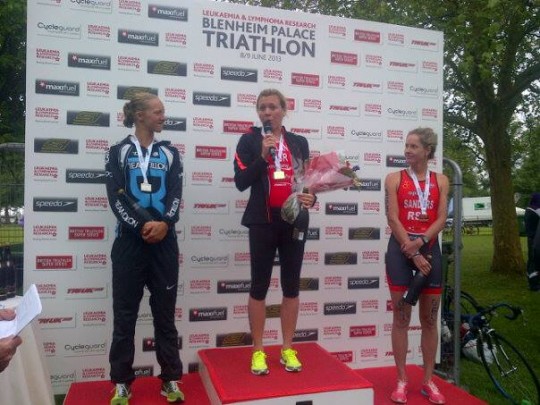 Overall what a fantastic weekend it was and a big thank you goes out to TDC coach Perry Agass for his passion and dedication to his athletes, you can see why he is having such fantastic results! Well done TEAM 🙂