Louise Bennett has been with TDC now for nearly a year and in that time she has had her fair share of up's and down's.  As with any athlete injury and illness can be detrimental to your performance, and for Louise she has had to deal with both.
However finally louise has had a solid few weeks of training leading into the recent Worthing Sprint Triathlon at the weekend which also doubled up as an Age Group European qualifying race. Louise was looking for a strong performance to secure a spot and although having laid down one of her strongest performances of the year she just missed out on that spot.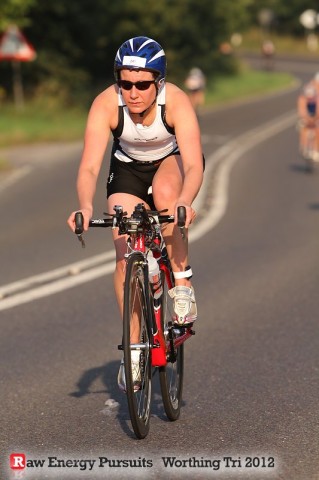 Louise came in 3rd in her age group 35-39 years with the following splits  14:22 swim,  45.45 bike and run 22:21 with an overall time of 1.24.26.
 Louise had given it absolutely everything to the line, she knows she is in good shape and will try again when she races in Sheffield in a months time. We wish her all the best and know this determined athlete will be racing all the way to the line, Good luck Louise!