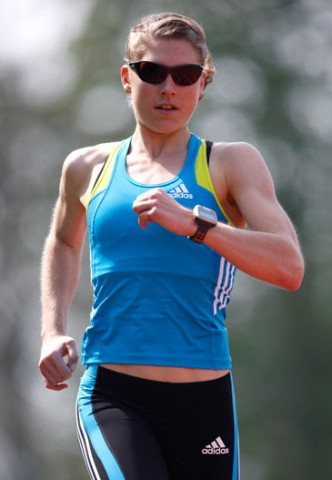 Hollie Avil was back on top of the winners podium today after convincingly winning the Larache ITU sprint African Cup. Hollie had a slow start to her season and needed a change so joined forces with her new coach Michelle Dillon only 8 weeks ago. 
Hollie Swam at the front of the pack and once onto the challenging bike course rode away from her nearest rivals giving herself a big gap before heading onto the run. Hollie won by a massive 1min40sec, a big step in the right direction and confidence builder for her next race in two weeks time when she lines up in the U23 European Championships. 
Awesome work to Hollie today and we wish Hollie all the best for her last race of the season.