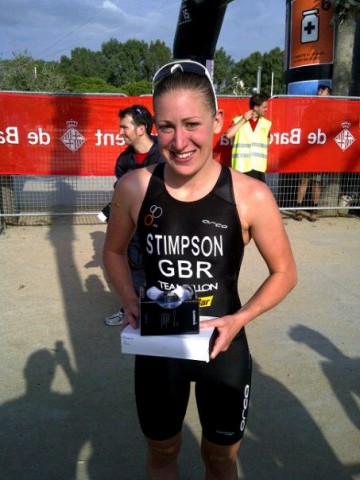 Jodie Stimpson finished her season off with 3rd place at the Barcelona Triathlon today. Jodie swam well but Ainhoa Murua from Spain managed to get an early break in the swim, riding away with the lead pack of men and putting some time into the chasing pack which included Stimpson and the Swiss Spirig. 
Once onto the run Murua had a comfortable lead and held on for the win, while Stimpson battled it out with Spirig for the podium places. Spirig pulled away in the last 5km to finish in 2nd place with Stimpson in 3rd.
Jodie has had a fantastic season in 2011 and is now taking a well deserved break, she will look for Olympic Selection in 2012 and wouldn't put anything past this hard working athlete. Here are some of Jodie's Best performances in 2011.
1st London Triathlon 2011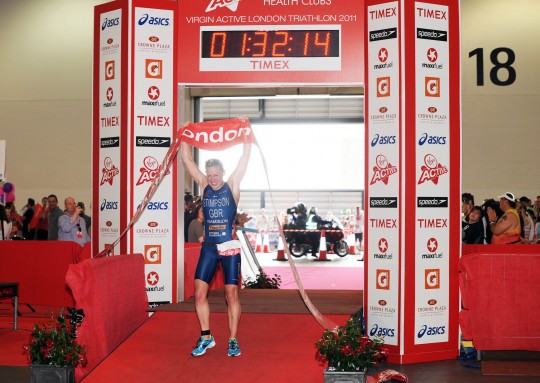 3rd Place LA Triathlon 2011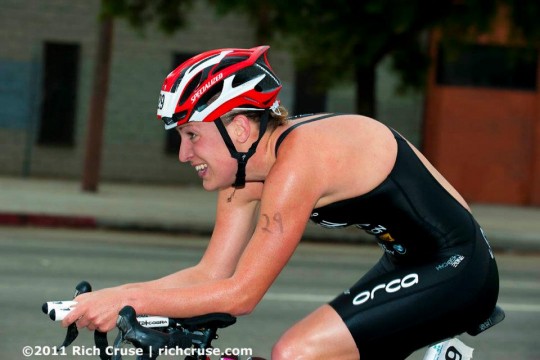 1st World Champs Sprint Teams event