I have just got back from a great weekend in Geelong where the Australian Sprint Champs and ITU world Cup was being held. Both myself and Emma Pallant Set off on our little road trip on Friday afternoon and only got in the Geelong later that night around 12 midnight because our flight had been slightly delayed.
It wasn't the best preparation but I knew there was a 10km road race early the next morning and thought I would give it a go.  I have been running a little more regularly these days, on average 5-6 times per week but most importantly working hard in the gym. For many years I sat on the sidelines watching my athletes race, because of my back fusion at L4/L5 5 years ago, recently I wanted to inspire myself and others by getting back out there to see what is left in the old body! Turning 40 this year lol
Im not taking this too seriously though because you I just dont know how the body will react, but taking each day as it comes and just enjoying it. I am lacking a lot of speed, something I don't do regular anymore because my body wont allow it, however doing what I can and listening to my body is important.  When I had my back operation I was told I would never run again, I remember a few people said I would never be back. Just shows you how you can go against the odds and continue to do what you love, if you want to do something bad enough you find a way. I feel so fortunate to have a 2nd chance to do something I enjoy so much, that is RUN! 🙂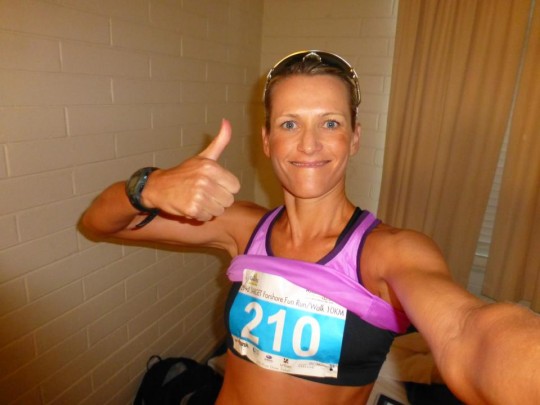 Back to the race.
It was a weird feeling being on the start line of a race again where you feel you can actually race it rather than just get around. After just 5 hours of sleep I forced myself out of bed with a strong coffee and dragged myself to the start line. I knew nothing about the course but sometimes that is a good thing, if I knew how tough it was I might have slept in! only kidding 🙂
The gun fired and we were away, it was very technical at the start and then we hit the hills. Everyone took off so fast but I tried to hold back a bit and stay controlled, about 5 women took off ahead of me, now I look back I went out a bit too slow, again probably lack of speed, but it was about the 5km mark I started to reel people in, in fact I felt stronger as the race went on to the point where I negative split and ran the last 5km 1min quicker than the first 5km.
I had over taken some of the women that took off too fast and now I found myself in 3rd place running behind a guy who I thought had a good pace going. I felt comfortable and felt I had some left in the tank which was nice for a change.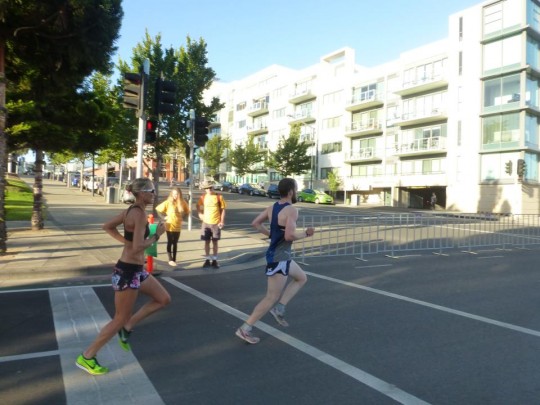 I ended up with a time of 37.10 on a tough windy course and a podium finish, that put me on a high all day, so I might be doing some more in the future! This inspired Emma for her race the following day.
The next morning we got up and Emma did her morning race prep then 2pm came around quickly, this was so new to Emma with only her 2nd ever triathlon, London Tri last year was her first.  Emma handled everything so professionally and thoroughly enjoyed the experience she came for , see her most recent blog here http://www.empallant.com/#/blog/4569307778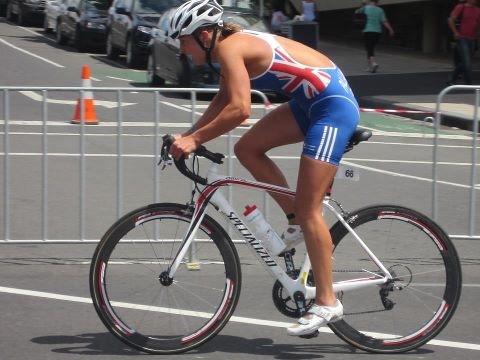 As her coach I am more than happy with her progression and very excited to see what she can do in the future! Watch this space 🙂