It was another successful weekend for TDC with racing all over the country.
First up we had Ian Gilham racing in Chester at the Diva Olympic Distance triathlon. Ian swam exceptionally well clocking a personal best time of 19.50, and finished with an overall time of 2.19 which put him 13th in his age group 50-54. Ian is hoping to secure a spot for the World Championships later in the year in New Zealand. Good luck Ian!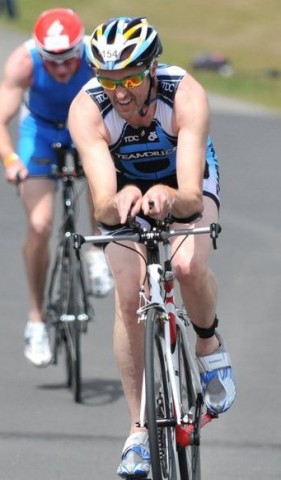 Mike Kontaratos was racing in his debut Ironman race in Austria over the weekend, he was aiming for a sub 12hours which was what his coach Jill Parker had predicted for him however he proved coach and himself wrong by clocking an even quicker time and racing himself well under the 12 hour mark with a time of 11.45. Coach Jill said " Mike is a super star he has been working so hard and so consistent and to go out there in his first IM and race so well is amazing, I am so proud of him"
Perry Agass who is also a coach for TDC and overcome a serious head injury when he collided with a car late last year race himself to a fantastic time in tough conditions at the Outlaw Triathlon over the weekend. Perry clocked 1.09 for the swim, 6.15 for the bike, and 5.03 for the run with an overall time of 12hours 34mins. An amazing result considering how much Perry has been through. Look out for Perry Story on the website soon, very inspiring to anyone who has overcome a serious accident. Well done Team you make us very proud!