This week we were very fortunate to catch up with one of last weekend's shining stars at Liverpool triathlon Kirsty Middlemist!
This inspiring woman has not only tackled the shorter distances but can proudly call herself an IRONWOMAN! Coached by Michelle Dillon and cheered on every step of the way from husband Alistair, we know there is no stopping this TDC superstar. Enjoy this week's read with an account from the lady herself. Take it away Kirsty!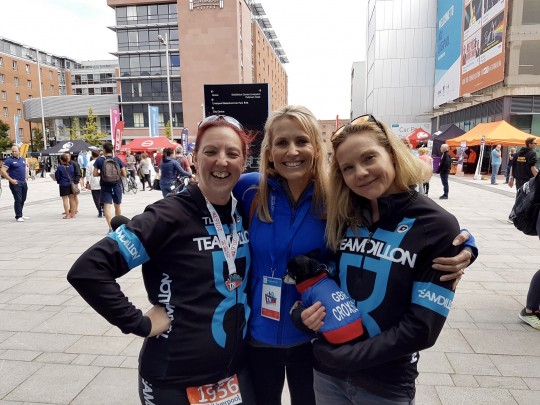 July 19th 2015 was definitely a highlight of my triathlon journey – I completed my first Ironman, IMUK. It was certainly a tough day at the office but I achieved a long held dream of becoming an Ironman.
After achieving what was for me a massive goal the question is where next? What's the next goal? I knew I was not going to attempt another one in 2016 – I promised my long-suffering husband. ? I had been thinking about what to do prior to completing the Ironman and the sensible option, at least to me, was to return to standard/Olympic distance and see if I could qualify for the European championships in my age group.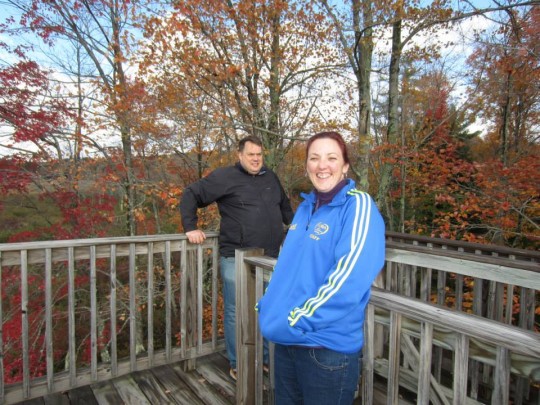 And that is where the next leg of the journey starts -with taking a month off after the season because I was shattered! I enjoyed chilling out and eating in my free time which of course takes its toll on the waistline pretty quickly. The first 4-5 months of this post season turned out to be tougher than anticipated. I took on a professional cake decorating course for 3 months which I thoroughly enjoyed but of course requires time and commitment and certainly impacted on the time I could dedicate to training. Life was further impacted by a sudden family bereavement. It was a real shock and I know I spent Christmas and New Year eating my way through my grief. Fortunately, if that is the right word, New Year's Eve we were going out to see friends and for the first time my jeans felt tight, too tight – kick up the backside I needed to stop eating rubbish. I decided to use my training as my way of coping with the bereavement, a positive way of dealing with my grief.
The other motivation for getting back on track with my training was the prospect of going to the TDC triathlon camp in Spain in Feb/March. I was really looking forward to it but with basically only 3 weeks training I wasn't sure how I was going to get on. As it turned out it was the best thing I could have done to kick-start this season.
I had one of the best weeks ever. It was tough the whole week. We trained 2 or 3 times a day. The coaches encouraged all of us and helped us push past limits. We lived like pro athletes for a week and I have never slept so much in one week!! My eating habits changed in that week and my body was shocked, in a good way, back into training and training consistently. The week had had such an impact I knew I was both physically and mentally ready to train consistently and push myself on my own when I got home.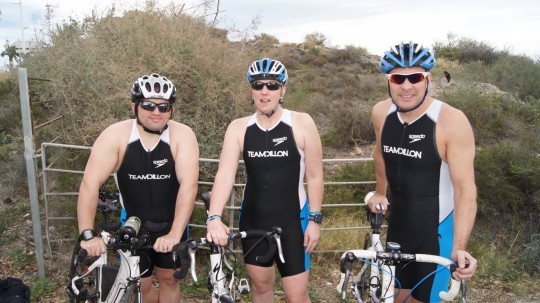 And I have done what I have set out to do. Ever since camp, apart from a couple of days of illness, I have hardly missed any sessions in my programme. Every session I have pushed myself to find those new limits and go beyond. I can only imagine what other gym members are thinking when they see me dripping over the bike during a brick session, but I wear my sweat with pride. ? The proof has then been in the pudding when I have had 1-1 sessions with Michelle and I have surprised both of us with achievements.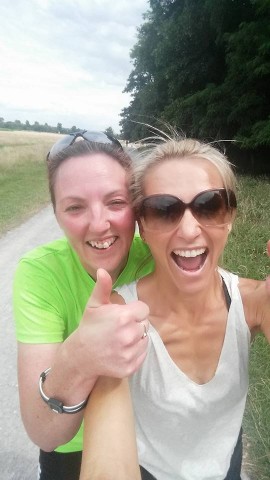 If any further evidence is required that with determination and hard work anyone can achieve I have achieved PBs in both races to date. At Windsor I completed my first sub 1 hour 10k in a triathlon. Delighted doesn't even cover it!
It has been a great privilege to me that I have Michelle Dillon as my coach and have done for nearly 3 years, and to be a Team Dillon athlete. She has supported and encouraged me as well as training me. She believed in me long before I believed in myself. She also occasionally loans me her husband Stu Hayes for long bike training rides – great days out.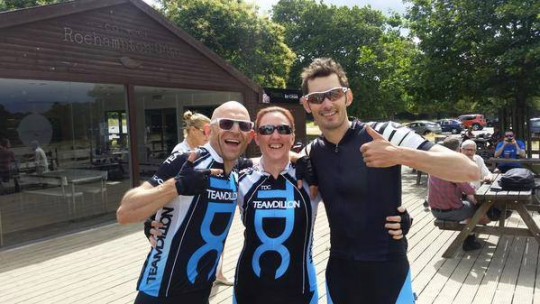 I must give credit to my husband Alastair. He is my biggest cheerleader. I know that sounds cheesy but it's true. He never complains about the hours I spend training. He does all sorts of little tasks to help me get out the door to train and sometimes to get out the door to work. He embraced changes I wanted to make to my eating when I got back from camp – heck he was the one that encouraged me to go to camp!! He also makes sure he can attend every race I do and is out their rain or shine. He shouts so loudly I can hear him as I cycle past!!
I don't think I would be where I am today in my triathlon journey without Michelle and the support of Team Dillon. It has been one heck of a year and it has highs and lows. But at the end of it all it is about the belief that Michelle has instilled in me that has enabled me to go on and be stronger and better than I have ever been before. And as I always say – not bad for an old bird!! ?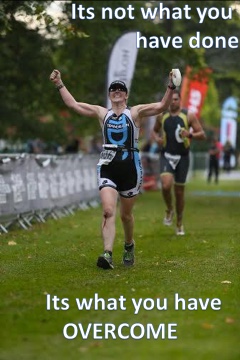 We would like to thank Kirsty for sharing her fantastic experience with us at Team Dillon, we hope that these adventures will inspire everyone to go out with fire this weekend! As always we would like to finish off with a few word from coach! Here, we shall be closing with some words from Kirsty's coach and TDC founder Michelle.
"I have seen Kirsty transform in a big way since we first started working together 3 years ago, we worked on the self belief from the start as this was holding Kirsty back from reaching her goals. Once we overcame this hurdle we worked on building up her fitness and showing her that with hard work she can achieve what she didn't think was possible. Im so proud of what we have achieved through our journey but in particular I have seen Kirsty turn a corner this season after our TDC training camp. It makes me smile to know you can help transform and change peoples lives, I love working with Kirsty, she is such a great person and now she is more determined than ever, she never gives up!"
Thanks for reading,
The TDC Team