Athlete Focus: Stephen Clark
If you are currently at home, deliberating whether it's too cloudy to run outside. Perhaps you are wondering if you could skip this evening's swim session because an excuse in your head is preventing positive thoughts from pursuing it. Maybe you are worried to test what boundaries you have today? Here at TDC we want every single one of our athletes, even on a less enthusiastic day to feel motivated, determined and confident to uplift all negative thoughts seven days a week. Fortunately today we have a fantastic story to share with you and those that have interest in what we do. Here our very special athlete Stephen Clark discusses his emotionally driven, heart wrenching story to becoming an IRONMAN.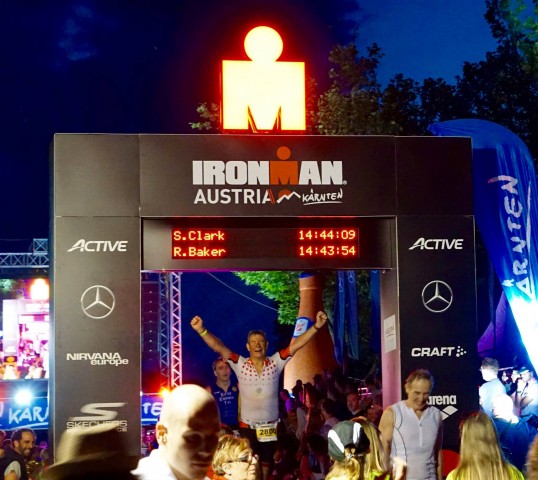 Three years ago Stephen Clark was 17.5 stone, over 110kg and as he described "on the verge of type 2 diabetes." There was a point in Stephens's life when health professionals did not just encourage but insisted that Stephen had to do something about it. Taking the doctor's advice, many would have thought Stephen would perhaps take stepping stones into improving his health. However Stephen, with his incredible determination and outstanding efforts started by signing up for the London to Paris bike ride, only 150 miles plus! He has then gone on to achieve astonishing results his that include the amazing Abhu Dhabi Triathlon and the battle of Bahrain 70.3. Now Stephen has accomplished one his biggest goals in the sport the Ironman distance with Stuart Hayes coaching him through every obstacle that came his way. The importance of athlete coach relationship is made clear and at Team Dillon we could not be prouder to share his story and hear exactly what he has to say.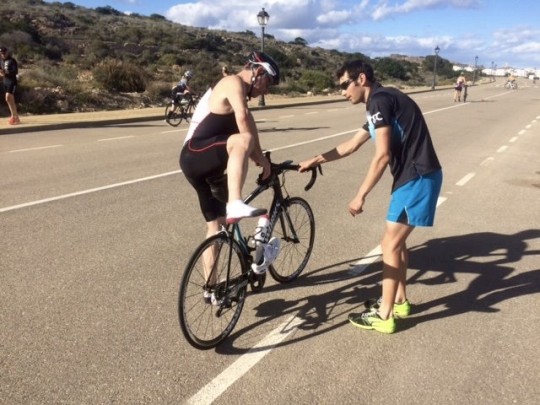 Stephen, when did you join TDC and what was your motivation behind working with us?
I used to follow Emma, she was at Abu Dhabi ITU triathlon in 2015, where she had a lot of bad luck with the swim, but she didn't give up. I then decided to contact Michelle & Stu through their website where I met with them both. They gave me the motivation to keep going, as I had suffered a bad injury before meeting them.
Tell us some reasons behind taking on the incredible Iron distance?
I love a challenge. I'm 'the glass half full', I have appositive attitude around life. I suffered injuries in my Achilles and didn't think at times it would be possible. Stu said he could get me fit through biking and swimming, it worked. Everyone thought I was mad, but that just spurred me on. A long chat with Stuart and we agreed we would go for it.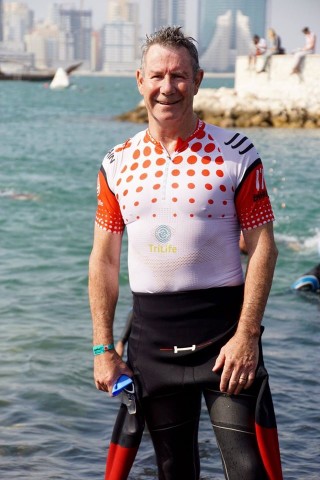 Explain how you kept through the incredible training that Ironman involves?
For me setting realistic targets, looking at small gains, not being greedy, having trust in my coach, playing the right music, great motivation things out there! Being around people that supported me and encouraged all the time…keep thinking of that end result-the words 'I AM AN IRONMAN'
In terms of preparation to get you there, what worked for you?
The weeks training camp in February, Spain with Team Dillon really helped. Being with elite and age group athletes spurred me on. The energy everyone had, the friendly banter and all aiming for our own goals.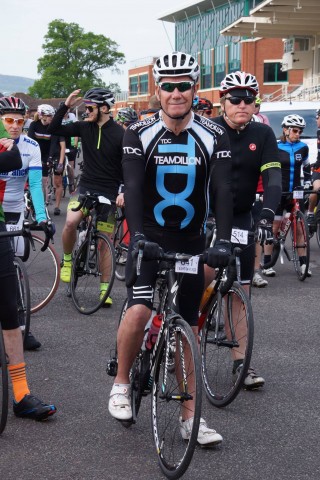 Were there any moments in training that you thought it wasn't possible?
I had some days when I thought I couldn't do anymore and had some mojo problems. But Again, focusing on the last 2k of the run at Austria, the red carpet and those immortal words soon brought me back. Even when I had man flu and felt crap, I spoke to Stuart and he just said, with all the work I've done he isn't worried. So I was told to take it easy for a week. I did as I was told, felt better and came back really strong.
We all now want to know how you came into the sport. Explain what brought you into triathlon?
I joined Riyadh Tri club and started swimming again after 40 years. The first few sessions were so hard, but thoroughly enjoyed it. The encouragement for this old overweight guy was brilliant. Friends of ours and also fellow TDC camp attendee Anna Marie and her husband Ben were really supportive. Ben got me in the second fastest group and the old competitiveness came back. I tell everyone I'm not competitive anymore, but quietly, I am right on it!
At the beginning of your experiences how did you drive yourself?
I set myself small goals. I read about Team Sky and Dave Brailsford e.c.t. Lots of small gains over time makes the difference. That's what I did. Set myself achievable targets. My plan was making a difference.
You had arrived at the Ironman, what stood out for you, having never raced one previous?
Seeing the site with the stands being set up, all the ironman logs everywhere, that's when the enormity of what we were about to start really set in.
Through your race report, the experiences you faced sounded not only tough physically but emotionally too. Please talk us through some events.
Definitely a few nervous nature stopes were needed!! The transition was huge, 3000+bikes, athletes and volunteers everywhere. Sleep wasn't on the agenda much! We lost my wife Anne when walking to the start. Where was Anne? I saw her with three minutes to spare! A kiss a hug and a few emotional tears for me, and off I went!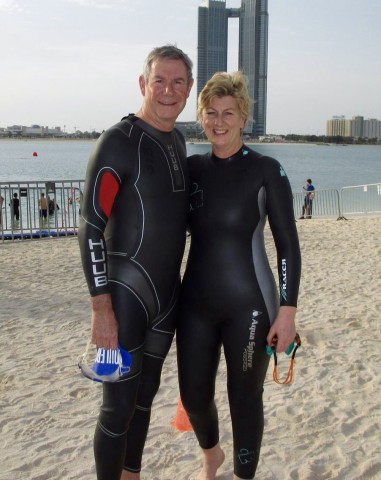 During the swim I had marshals telling me 'over there, over there'. I was cursing myself, before being stopped by another boat pointing me in the right direction. With 50k to go on the bike it felt like I was riding through treacle, my bike had stopped working properly. Thankfully a long downhill flat to the end! I did think at one point I wouldn't make the cut off time due to technical reasons!
Having suffered injury that mostly affecting your running, what was the marathon like?
It was my first ever marathon. Run/ walk was the plan. After 2k, I saw my friend Mike standing there, my heart sank.. he was supposed to be racing. Totally gutted for the guy who had worked so hard to get to the start. Mike said I will still inside the cut off time. PHEW. Every time I went past the girls out supporting, it got louder. Perhaps something to do with the prosecco they were fuelling off. Anne popped out from nowhere, and joined me for the 1.5k walk/run. It was a lovely few minutes. After a quick kiss with Anne, I was on my way home.
Stuart Hayes Stephen's coach couldn't be prouder of what he has achieved, he has gone through this journey with him and seen Steve come through some tough times with injury, however Stephen worked hard with his coach to find the right balance in training & trusted this would get him to that start line and most importantly across the finish line.  A very rewarding journey for both coach and athlete, congratulations to you both!
This amazing TDC athlete and loving character shows us that no matter where you're from, what you've done how far you have got to go, if you put your mind to the task and follow the expert advice in the process you will achieve more. Here to finish, Stephens last few moments of greatness! With 300m to go I was on my own and wanted to enjoy every second of this last bit. I could hear the athletes finishing before me getting their names called out and it was coming up to my turn. The stands full of cheering people. A few high 5's along the side, then one last high 5 from the commentator and he then said those words….. Stephen Clark, you ARE and Ironman!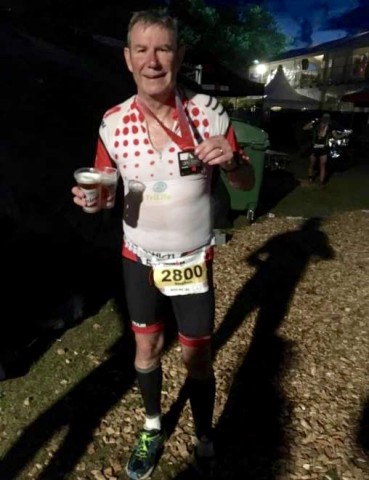 If you would like to read more about Stephen's experience on becoming an IRONMAN he has written a blog to finish this incredible story of fight, love, determination and perseverance of this wonderful sport! https://tristeve59.wordpress.com/2016/07/03/i-am-an-ironman/
Thanks for reading
TDC TEAM!
🙂