The importance of staying hydrated INCLUDING TDC TOP TIPS!!!!
As we hit the heights of summer, this week we are examining the importance of staying hydrated within and around our sport. In many cases we have seen athletes suffer during races but also have seen lack of focus within sessions which has been a result of minor to serious dehydration. As our British Summer has started with a lack of sun, it is easy to forget how important water plays a role in our daily intake. We should also remain positive and believe the month of August shall bring some scorching sunshine, when many of our athletes will be approaching their main event of the year. Hydration is key!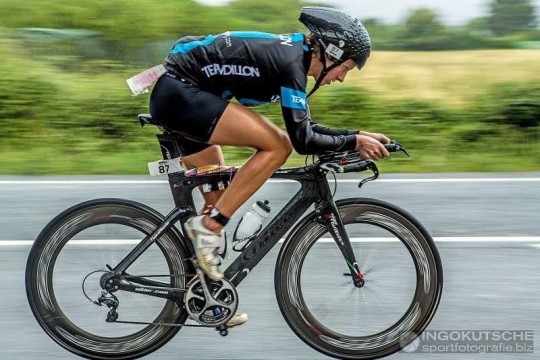 The Facts
Water makes up more than 50% of our body weight in total. Every part of our body, whether it is cell, tissue, or organ, all of these need water to not only work efficiently but work correctly. When you start to cause thirst to your own body, you have already caused a mild effect of dehydration. Although not severe, this happening on a frequent basis will make you underperform, restless, and less efficient.
What we as triathletes often forget is that water isn't just used to clench thirst; it ensures the body to lubricate all joints, prevent muscle cramping, improve co-ordination, maintain temperature and remove waste. The common recommendations like drinking 2 litres of water or 8 glasses a day, can be totally irrelevant depending on your training schedule. The amount of water you take on should be totally tailored to us as individuals. This depends on how much we sweat and how much intensity our training and daily activity involves.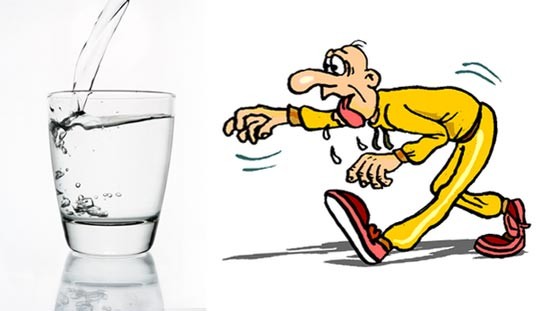 Signs of dehydration & common mistakes for triathletes
Common signs of dehydration include confusion; however we can't all blame this on dehydration! Headache, dizziness, fatigue, discoloured urine and a dry mouth are all key warning signs that your water intake should be greater.
People always wonder what sources we actually lose. These include sodium, potassium, chloride, calcium, magnesium and phosphorus. These are all electrolytes lost via sweat; According to Active.com,
"Electrolytes are in charge of maintaining water balance, helping your muscles contract/relax and assisting in nerve impulse transmissions. Electrolytes are vital to life and it is essential that they be maintained within their narrow operating windows."
Therefore it is not difficult to understand why our TDC coaches always encourage electrolyte and recovery based drinks into our schedule.
One of the most obvious mistakes made by triathletes is that we forget to take a bottle with us and leave it pool side when swim training. You might not be able to see the difference between water droplets and sweat on your skin, but you are still sweating in the pool especially if its in a hot climate or a hot indoor pool. Most triathletes have a big training workload and are already at a dehydrated state when they arrive to swimming, especially when you have had a brick or run session early in the day or a hard session the day before and haven't been able to hydrate adequately.
"I have seen athletes cramping time and time again coming into a pool session, their foot, hamstring or calf starts to cramp and they have to stop swimming" Says coach Michelle Dillon. " Its also happened to me on a few occasions, and you really are at risk of pulling a muscle and not being able to complete the session. Its frustrating but can certainly be avoided by staying hydrated throughout all your training sessions including swimming!
The aim should be to finish the bottle through your session. You need that liquid to keep you focused throughout. Why would you jeopardise the quality of training for a simple lack of water. When we put it into words it seems ludicrous, but even the best athletes in the world lose sight of its role within daily activity.
Put your hydration to the test
Although it can be embarrassing for some discussing how often you use the bathroom for TDC triathletes we think it's the least of our embarrassing stories. Take a test: Simply checking your urine first thing in the morning. If it seems to be more of a yellow colour then of course you are already dehydrated. But this doesn't mean you only need to drink more that day, but you should have drunk more the day before. Therefore the upcoming days remember to add more liquids into your workouts.
Team Dillon Coaching's top tips for staying hydrated this summer
Calculate Sweat Rate: For those that love the science: Use a free online sweat regulator to make it incredibly personal for you. The average sweat rate is 32-48 ounces. The average salt loss is around 500-1500mg. Set your targets based on your findings. Have fun with it and don't be afraid of drinking that extra bit more.
Before Races: Sip rather than drink! This means you don't want to drink excessive amounts come race day. You should not be leaving hydration to the day of the race. Ideally drinking up to 20 ounces if the event is in the morning, that is ideal. If you are a toilet tripper drinking slightly less is not a problem. Sipping on an electrolyte based drink from the start of the day diluted with plenty of water is also a great idea. Alternatively, having one bottle electrolyte blended, and one bottle of water is great for switching back and forth between both.
Not a fan of electrolytes: One of our favourites is a diluted orange juice & salt blend. Simply fill a bottle with ¼ pure orange juice, the rest water and a pinch of salt. This is a more of a natural ingredient for those that like something without the fuss.
Sports drinks during exercise: As a rough guideline drinking up to 24 ounces is great during sporting events. But it totally depends on the event. If you are a marathon runner, wearing a bottle belt is great as you can have bottle either side of your waist, so you don't restrict one side, it is equal weight distribution. Also back packs for ultra-races are almost compulsory to get you through the Rory Spicer type of event.For endurance events like Ironman and marathon, even 70.3 competitions the amount you drink totally depends on the person.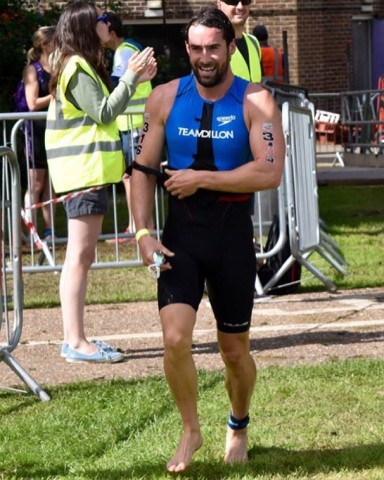 Emma Pallant, world class athlete experienced dehydration at her 70.3 debut in Brazil after losing one of her drink bottles on the bike. Emma got out onto the run and it was only the latter part of the run where it all came to a head. Emma was leading the race by 10mins when she collapsed just moments from the finish line. Although it was heartbreaking at the time to lose the race, it will be one of the most important lessons Emma has learnt in her career to date.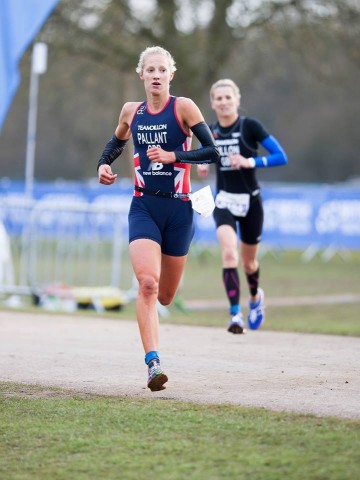 Stuart Hayes always makes clear no matter what type of event your racing, everyone should be hydrating properly throughout the event, or you could find yourself feeling weak, dizzy and falling apart in the last few kilometres, ruining what could potentially be a great race!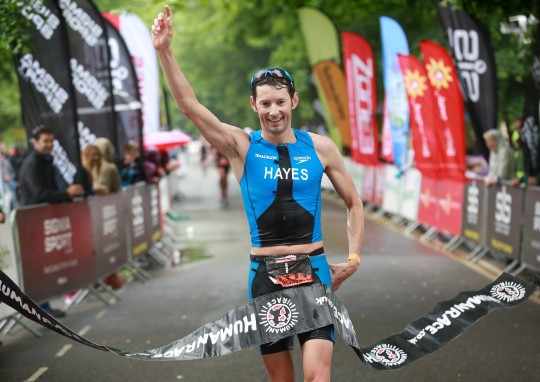 Sports drinks post exercise: Michelle Dillon ensures that Team Dillon athletes gain a great understanding of post workout fuel. Shakes and smoothies are a great way of recovering the body post workout. But they can also leave you dehydrated so you must drink plenty of water with them. These shakes/smoothies should be taken on board within the 20 minute window post effort.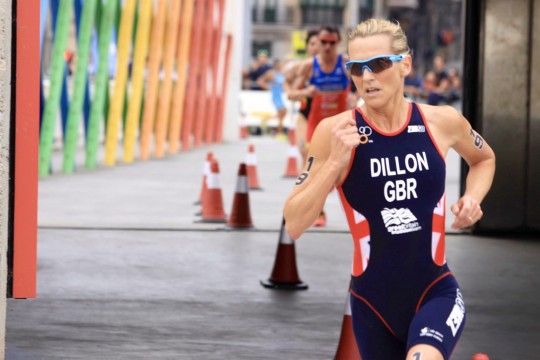 Electrolyte tablets post workout are also used more often now and are a great way of regaining the vital salts. Again keep sipping post training!
Homemade smoothies: Here are some recipes TDC coach Caitlin has made for us to try, please add water!
Peanut Butter Smoothie:
The protein in the peanut butter makes this smoothie a perfect long run recovery drink.
Ingredients: ?1 cup ALMOND MILK?1 tablespoon peanut butter
1 tablespoon of whey protein
Directions:  Combine all ingredients in a blender until smooth
Low Calorie Cooler:?1/2 cup unsweetened almond milk?1 cup fresh spinach?1 kiwi, sliced?1/2 banana (preferably frozen), sliced?GOOD FOR YOU It has nearly half the calories of low-fat milk (almond). Spinach, which has just seven calories per cup, is one of the richest plant sources of iron, a mineral that helps transport oxygen to muscles. Kiwis are high in vitamin C, which increases iron absorption. Frozen, creamy banana chills the smoothie and offsets the slightly bitter greens. This smoothie contains 128 calories, 28 g carbs, 6 g fibre, 2 g protein, and 2 g fat.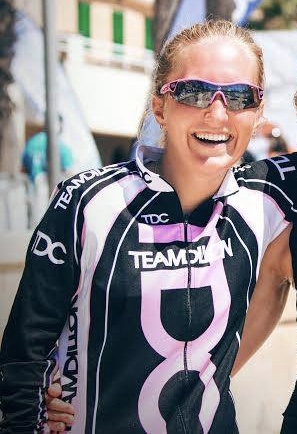 Caffeine: Often a controversial subject within triathlon with many different views and opinions that we hear day to day. However we all know that caffeine dehydrates the body and therefore should be limited through the day. 2-3 cups of caffeinated drinks per day should be the absolute maximum. This includes green tea, earl grey, milky coffees etc. Instead replacing these with herbal decaffeinated tea, or lemon juice in water is a fantastic alternative. In general too many hot drinks are not great for the body either, so try to cut down and enjoy some fresh mint/lime/lemon in water. It will improve your digestion, stop bloating and keep you feeling great through the day. TDC founder Michelle, found that too many milky cappuccinos made her sinuses feel blocked and inflamed. So found a great alternative in replacing semi-skimmed milk with soya or almond milk is also a great alternative.
In summary we hope that this article gives you helpful advice to improve the way you hydrate yourself. We also hope that it has broadened your understanding of the effects dehydration plays, made you more aware and will minimise your risk of ever feeling a lack of the important minerals we all need to feel, train and perform at our best. Good Luck with your training and racing and lets hope for some more sun this summer! 🙂
Best Wishes
The TDC Team