For anybody that is feeling the post Blue Monday vibes, here we have an excellent interview with one of our athletes Duncan Mallison to brighten up your day!
Duncan is a cherished TDC athlete who joined the team in 2014. A great example of someone who has used their winter months to become not only faster but stronger too. He explains that unlike other athletes he doesn't need one focus to motivate him but enjoys the feeling of being fit and this shows the positive spirit Duncan lives and breathes. We hope you enjoy and special thanks to Duncan.
1) When did you first start Marathon training and what was your reason?
The first marathon I did was London in 1996. One of my earliest memories is of watching the first London marathon on TV in 1981, aged just 6 and even then thinking it would be something I would like to do one day. I managed to get a charity place for 1996. I enjoyed running but had never entered an organised race and did not belong to a club. I remember borrowing a book from the library on marathon training and just went from there. This was in the days before Garmins, I have no idea how far my training runs were. Anyway I managed to finish my first marathon in 4:40.
2) When did you start working with team Dillon and what made you take that step?
I started with team Dillon in the Autumn of 2014. I had met Michelle at Crane parkrun. I really wanted to try and go sub 3 hours for a marathon for a number of years. Through my own training I had got to 3:05 but could not quite break the 3 hour barrier. I had also been following the same training plan for 4 or 5 years and really needed a fresh approach. Knowing Michelle's background as a elite distance runner I thought she would be best placed to freshen my training up and help me achieve my aim.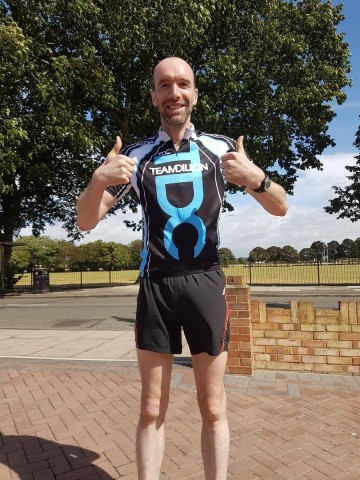 3) What have been your favourite races so far and why?
I love racing. Although strictly speaking parkrun is not a race, I love the whole ethos around it. What attracts me to parkrun is that it's a really good marker to see 'where you are at'. If you run the same course regularly and run it hard you get perspective over the same distance and course as to how fit you are.
4) How do you fit such quality training around the busy lifestyle?
It's difficult. I am fortunate in that I usually manage to work from home once or twice a week, so instead of commuting I can train. Having a supporting and understanding wife certainly helps, particularly now that we have 2 young children. I also believe marathon runners have an element of stubbornness in them, so no matter what the life pressures are you will find time to train. There have been times when I have jumped on the wattbike at 10pm or been pounding the streets at 5am in order to do the training.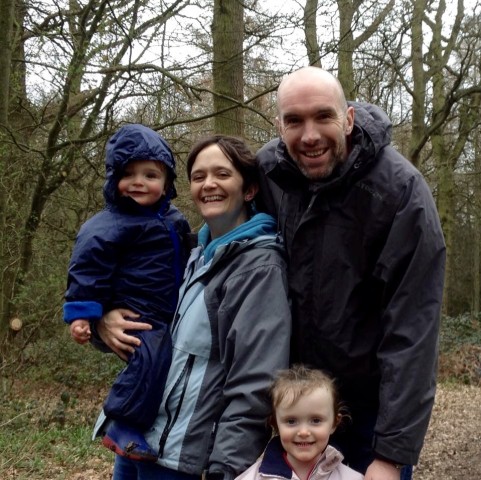 5) Have you suffered with injury, how have you incorporated the watt bike into your training?
It's been an important feature of maintaining an element of fitness when either I could not run at all or have had to limit the amount of running. It's really freshened up my training and given me another discipline to add some variety, I might even be tempted to do some duathlon races this year.
6) How have you and your TDC coach worked to improve your weaknesses?
My bigggest weakness was a lack of physical strength. We have been adding some strength work once or twice a week, but I must admit Im not always the best at doing it. I much rather be spending the time running or watt biking.
7) What were your biggest accomplishments this year?
2016 was not the greatest year. I suffered two injuries in the 2nd half of 2015, a back injury and then once that was fixed I ended up with stress fracture in my ankle. I was out of action from August to March and really for most of 2016, this is where the Wattbike training came in very useful, it's been a case of trying to get back to full fitness. To be fair during 20 years of running I have not really suffered any injuries so I guess I was due one or two.
8) Have you ever had times where you wanted to throw in the towel, but managed to continue?
Yes, this time last year I was not sure I could motivate myself again to do the same level of training. I had achieved my goal of doing a sub 3 hour marathon since working under Team Dillon, work and family commitments were growing and being injured for 6 months really took its toll. It's been tough coming back and although progress has been slow, Ive worked hard on my cross training and this has helped me maintain a high level of fitness in coming back to running well.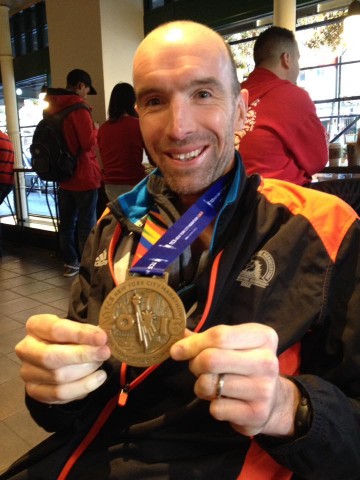 9) What motivates you the most?
Having an objective or target helps. Generally though I don't need motivating, I enjoy feeling fit, I hate not exercising. I am at my worst when tapering ahead of a big race and easing back on training.
10) What are your targets for next year and how do you plan on reaching them?
Hopefully to have a good solid year. I have the London marathon in April, I don't have a time in mind at the moment, I need to see how the training goes in the next couple of months. Once London is out of the way I probably need to sit down with Michelle to discuss next steps.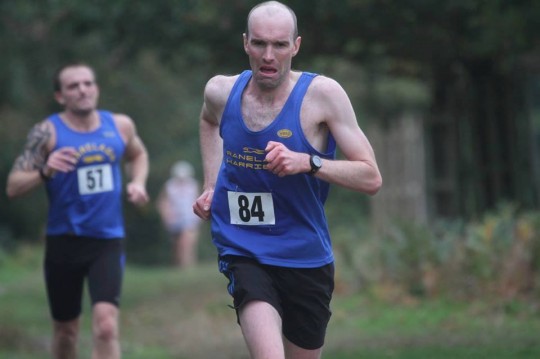 We look forward to seeing Duncan's progression this year and his appearance at the 2017 London Marathon. On behalf of all the team we would like to wish Duncan a massive good luck for the season ahead.
As always, thanks for reading,
The TDC Team