Interview with Bob Deans – Father of our up and coming athlete Alex Deans!
We are now into the New Year and what an inspiring and successful 2016 season it has been for all of our TDC athletes. We wanted to take a moment to acknowledge the support our athletes receive from their family and friends as without these great people around us we couldn't have achieved some of the things we have. Encouragement is important for the development of great athletes and performances.  Therefore we thought it was necessary to recognise some of these key individuals who have showed Team Dillon incredible support this year. Today we hear from Robert, aka Bob, 'Alex Dean's dad', Alex is one of our up and coming young athletes showing great potential.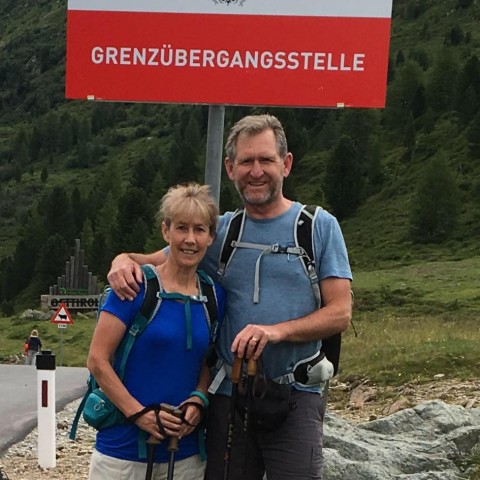 Bob has shown brilliant support and even joined us with his wife Penny at our winter base in Spain earlier this year. This interview was very special as it showed the true values of support that we can all relate too, and why it is so important to motivate those who surround us day after day.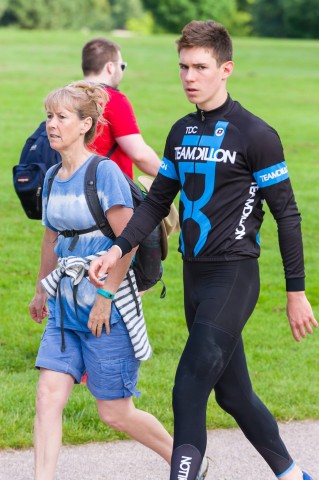 Put your feet up, grab a coffee, outstanding support, incredible parenting, thank you Bob.
How do you encourage Alex to enjoy his sport through the harsh training hours?
Alex seems to enjoy hard work and has taken to Michelle's training plans like a duck to water.  So not much encouragement needed from Penny and myself.  However, as Alex has just turned 17, he is dependant on us for equipment, fuel, and travel to training and racing.  Its hard not to be interfering, but in the the depths of winter we tend to do a little more pushing. Most important is that we are there for him when he needs us.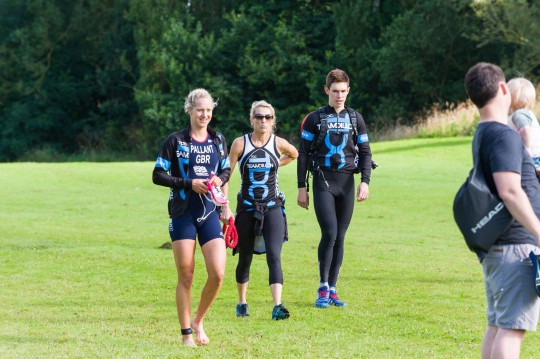 What part of the sport do you thoroughly enjoy, as a spectator?
We love to watch Alex's progress through training and racing. We tend to travel to races as a family and  meeting up with a growing network of parents and other young triathletes is fun. The bike section is 'hearts in the mouth' as the races are so fast,  competitive, and potentially dangerous. Personally, the finish is my favourite part ..
Are there any areas of the sport that you try and join in with?
Alex usually runs and cycles on his own so i try very hard to join him on his weekly long ride to give him some company and introduce him to the 'coffee/tea and cake' culture. I usually come home exhausted after chasing him around the roads of West Sussex.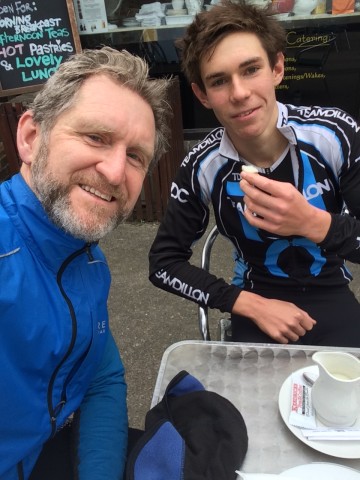 How did you find taking Alex to Spain and what do you believe he got most out of it?
We had a great time in Spain.  Alex was able to train hard with the team and Penny and myself got a lot of hill walking and road rides in, meeting up with the rest of the guys when we could.  The week was great for Alex in many ways.  He was able to be independent from us, train with top athletes, get a feel for how far he could push himself and have dedicated week with Michelle.  Amazing motivation and reinforced his long term ambitions.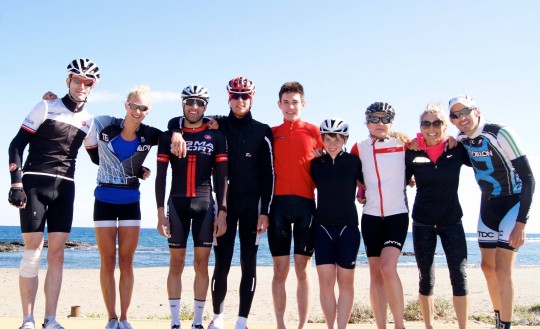 As a very active family how would you encourage other families to get their children involved in the sport?
Keeping youngsters healthy, helping them find a purpose and feeling good about themselves is the best we can offer as parents.  We tried lots of things with Alex and we've had great fun together in the way.  Alex found triathlon by chance and he loves the extreme challenges it offers.  There is fun to be had at all levels and we've seen loads of kids loving the of achievement.  Alex has progressed from fun tris through to elite level, he loves to compete but is still in it for fun at heart.   He is a strong swimmer, though never wanted to focus solely swimming.  He started out through a Human Race Super Tri event with a friend, which he loved. over the next couple of years we got as many races in as possible through children centred events such as 'Hedgehog Tri'  around Sussex and the Castle Triathlon series. We found the sport very family friendly with a huge amount of mutual respect between the youngsters. We also had great fun buildling family holidays on the back of trips such as Galway, Paris, Yorkshire.
Why do you believe Michelle and Alex work so well together?
We lucked out with Michelle.  Alex is very clear about what he wants to achieve.  Though he was never sure about just how far. Michelle resonated with him, from the first moment they met.  Her successes as a triathlete and a coach could have been overwhelming for him, but Michelle was clearly on his wavelength.  Alex gets great swimming coaching through his club in Haslemere since age 8.  Although he caught the triathlon bug he was never keen to join a traditional athletics club.  We always thought he would have more potential with proper coaching and a close friend introduced the idea of approaching Michelle.  This was was an inspirational move and she and Alex hit it off straight away.   Within a couple of sessions Michelle transformed his running style and his early training schedules worked perfectly. Two years on and we pinch ourselves to see how far he has come.  Michelle clearly takes a very personal interest in Alex. She acutely understands that he has dual ambitions to achieve academically and through triathlon and both Michelle and Alex are working together for the long term. Alex has complete trust in Michelle and she has helped instil amazing levels of self belief. Team Dillon provides the perfect conditions for Alex to perform at his best with  Michelle and wider team being fantastically supportive and inspirational.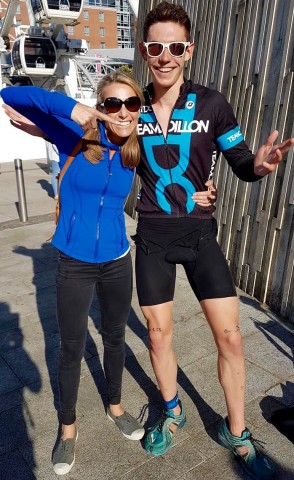 Any triathlon plans being made for through the the 2017 season?
All being well, he will race the Junior Super series in 2017, mixed with some adult races.  He qualified for the world age groups this year, but didn't take part due to school commitments and worries about rehab from early season injuries.  He is keen to go for it again in 2017.  He'd also like to do the Jenson Button tri again next summer and probably end his season with the Brownlee Tri agin in September.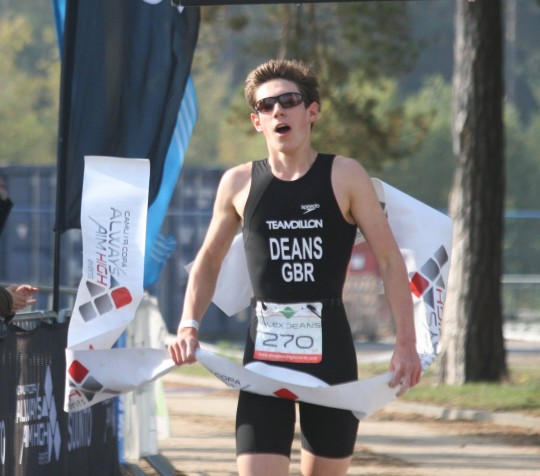 On behalf of the team we would like to wish Alex the best of luck this season and we would like to thank Bob for sharing his inspiring experiences with his son.
Happy Training
The TDC Coaching Team