Interview with Emma Pallant, and life inside BMC Professional Triathlon Team
As most of us are aware, 2 x World Duathlon Champion Emma Pallant has recently taken a career step in joining a professional Triathlon Team, BMC. This week Emma has kindly taken part in our TDC interview to reveal all about her new adventure and how TDC will continue to support her through the new changes.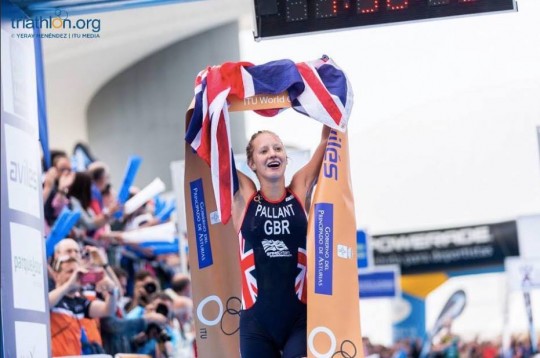 If you are feeling the winter gloom, or battling the Icey commute, take a second to digest what this fantastic female has to say over your breakfast this week. On behalf of Team Dillon Coaching we are excited for what the future holds for this superstar and will look forward to the races getting underway. We hope you enjoy the read as much as we did, take it away EMMA..
1. How did the relationship with you and BMC begin?
Michelle use to coach Will Clarke who has been a member since they first set up quite a few years back and he put us in touch with the team manager as there was a space in the team for a new female member.
 2. What interested you in BMC and the team?
I have the Team Dillon mindset, 'to be the best I can be' and having a bigger team with more experts to join what Michelle, Stu and I already have can only be a good thing. To have the access to more knowledge, to cutting edge studies and top equipment, to be able to tap into medical support if I need it and to be surrounded by many experts in different fields who all want the same goal seemed like it could only be a good thing. When I was racing ITU many girls had this support from their governing bodies and having been on funding when I was a pure runner I know the benefits this funding sport can have.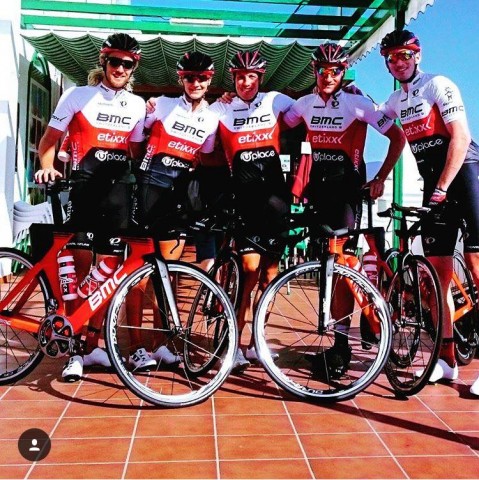 3. What did the athletes already within the team have to say about the team?
I was training at the Best Centre last year and Sofie Goos and Bart Aertnouts were there from the BMC team and couldn't be happier with the set up and support they received. Will was also extremely complimentary about everything and to have four of the current athletes being members from the start, seven years ago, speaks volumes for what the team do to keep people in the sport competing at a high level and still wanting to compete for them.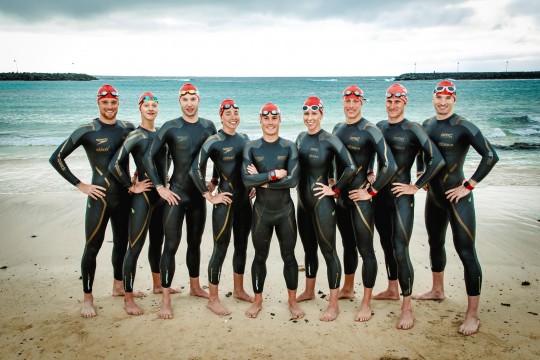 4. How will you work with BMC this year to reach your goals and targets? 
I have sat down with the BMC team and Michelle and we have outlined some of this year's goals and the key thing in all of this is communication. BMC support all of Michelle and my goals and basically want us to reach out to them for support as and when we need it and they will also be offering us areas where they think they can see a place for them to help and so really it's just about being a tight knit team and using everything we have available to us now 🙂
5. What training camps do you have lined up with them?
I am currently on a two week camp in Lanzarote at Sands Active training which is an amazing facility and I may return for another three weeks later in the year with a couple of team mates. Then the other team camp we have will be in May at the Best Centre in Mallorca.
6. How will it change from training alongside a few individuals, to working with a number of professional athletes racing the same competitions with the same aims.
So I am really use to working with Stu and it helps so much to be surrounded by people doing the same thing, who know how it feels to be physically shattered most days so I will enjoy being around my new team mates on these couple of camps. It will also be great to follow their races and be doing some of the same races and hopefully we can all tie into helping each other to get the best possible results and go from strength to strength as a team.
 7. Are you able to let us in on any sessions you have so far done with the team. What was great about it and why?
So a lot of the team are in base training at the moment so we are doing a lot of miles out here, long riding in the wind in Lanza certainly makes you strong!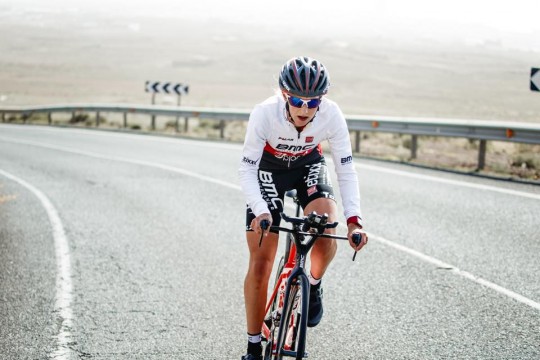 8. As Michelle and Stu will remain key coaching figures for you, how will you work with them under you new set up?
Not a lot changes on the day to day side of things, I will still train with Michelle and Stu but it just means that we have more access to the expertise of the team. If anything comes up in training, if we need any tests done, any equipment, any nutrition advice etc its all on tab, the BMC management Ben and Bob are second to none in their organization and helpfulness and they have already made good contact with Michelle so really its just about having a larger team around us.
9. What was there advise on joining the team, and how did they encourage you to take the opportunity? 
Michelle and Stu couldn't have been more encouraging! In fact when I signed up we celebrated out in Thailand and went out for a really nice meal. They said they see how hard I train and for them its not about being selfish or working alone with me, about their ego or keeping the team small so they can control it, anything that will help in my development as an athlete at whatever cost it might be to them personally they will always put my development first and really in that they are unique as coaches and more like parents to me. Nothing will change in terms of our relationship on the coaching side of things and it might actually take a bit of pressure off Michelle and Stu because from the day I started triathlon with Team Dillon they have literally taking all responsibility for my development on board from physio, massage, nutrition to bike mechanics, I cant believe I haven't changed the team colours to grey in the amount of stress I have caused over the past four years but hopefully some of this can be spread out a bit now between the other experts we have access to on board the BMC team and we can continue to share the good times and go from strength to strength 🙂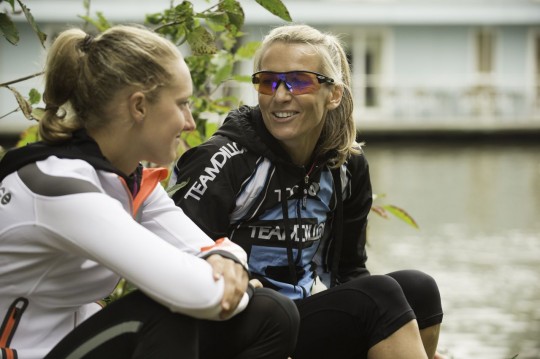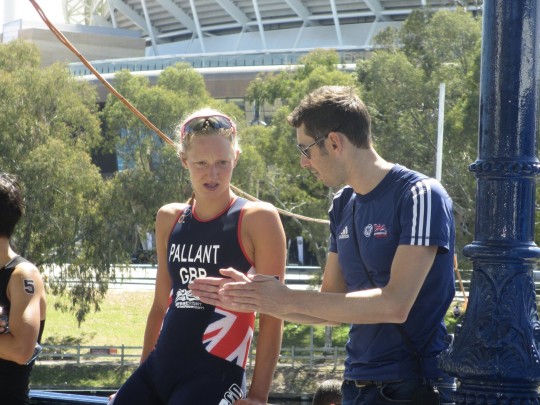 10. Is there anything you will keep very much the same as you did before joining BMC?
For sure in terms of training set up, I will still be training with TDC just as much as I did, still be thinking up interesting convos to hold with Stu and debate on long rides, still be trying to sniff his feet in the pool and throwing a strop when he gets stronger and out of my reach on the run. And the same with Michelle, nothing changes, out here in Lanza we have been in touch every day even though she has had a knee op and not being the most well heading into the start of 2017 but that's one thing that will change! 😉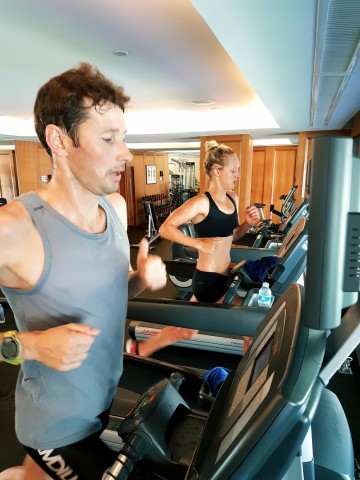 11. What will be the biggest change?
The biggest change will be the bike set up, now being able to have a bike that im fitted to and learning to use power and to race on, this is something that I really think will pay off down the line after a year of riding the same bike in the same position which I haven't had since I took up time trialling.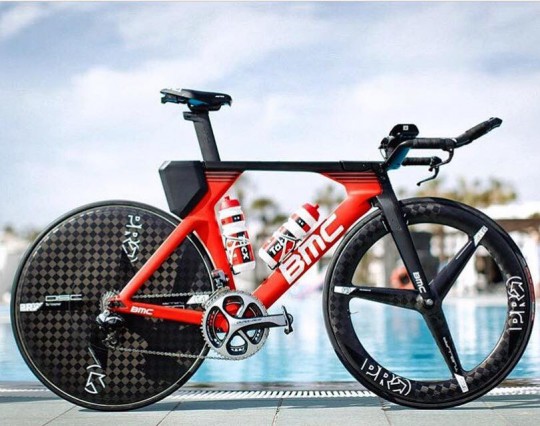 12. Could you give us a brief description in the changes it will make across the maintenance and support of a professional athlete and how it has helped you to keep the sport as a career.
I haven't had medical support since being on funding as a runner and the difference between running and triathlon is the cost involved. So with running I was funded to races and so any prize money I earnt I kept, there were very little equipment costs and sponsors would pay you to do certain appearance's etc so as a runner I felt professional because I was making more from the sport than I was spending. I haven't yet done this as a triathlete because of the costs of equipment and travel etc but hopefully that will be something that will change if I get the results this year and that would be all thanks to the support from BMC
  13. What part of being with the team are you most excited about?
I most excited about supporting the other athlete's races and following each other and building up our team. Already in this last week and a bit we have got to know each other and there are so many different characters but everyone brings something unique to the table and despite some long photo days we have had a great time, heaps of laughs and its all about making friends for life. We already feel like a fun team and it has a good family feel 🙂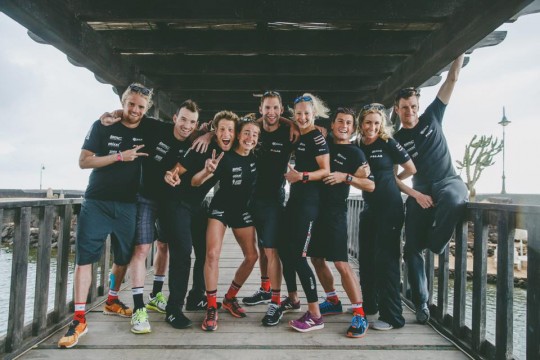 14. What races do you have lined up as a team?
A lot of the athletes will be doing Kona, myself and Amelia's big goal will be the World 70.3 but some of the boys will compete there too.
Reflections on 2016
15. How did you feel your 2016 season went?
I was really pleased with 2016, when we decided not to go for the world champs because I could race more in the time that it took to travel to Australia for one race and get more experience, then the A race became Bahrain and the World Duathlon and I feel like this is where we peaked so all in all we were super happy 🙂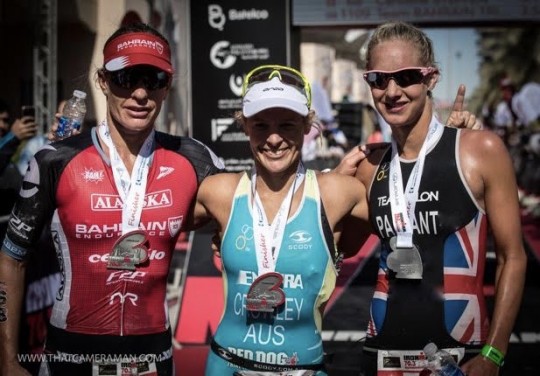 16. What were the highlights?
The highlights were National Duathlon to race tactically with Michelle, to defend my world title on my birthday at the world duathlon and then to finish off the year with second in Bahrain and almost holding on for the win.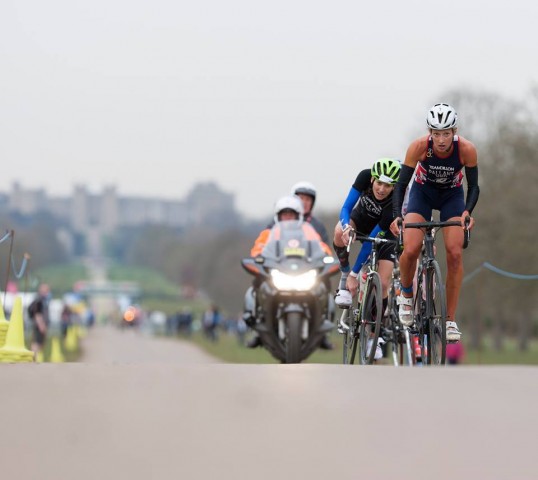 17. What were the biggest learning curves?
I still have a heap to learn about my body in terms of its adaptation to humidity and my dehydration levels. Nutrition in general as well as in the races, I am yet to get that fourth discipline right and feel like it can really make a difference to this coming season.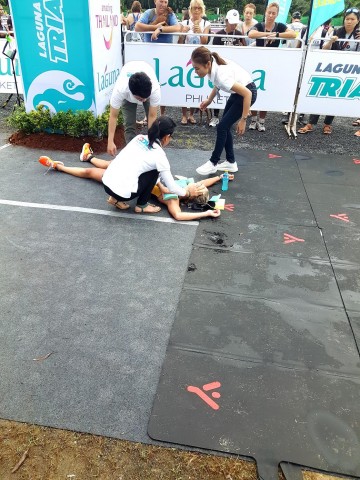 18. How did the support of TDC athletes help you to keep motivated?
The support from other TDC athletes is amazing. Again with TDC it feels like a family, like a warm, community that share a passion for the sport and are always encouraging and looking out for each other. Winning a race would mean nothing if it wasn't for the people that are the with you and I think it's the same with all TDC achievements, its the support from the people that see what you go through to get there, that are with you along the way and we all share in each others achievements which is what makes them so satisfactory. Also the communication with my own athletes, coaching is my passion and I love seeing people progress and develop in the sport and also as people. Trying to pass on what Michelle has taught me is just an amazing feeling and I really do believe that sport done in the right community and lead in the right way can really enrich and change lives.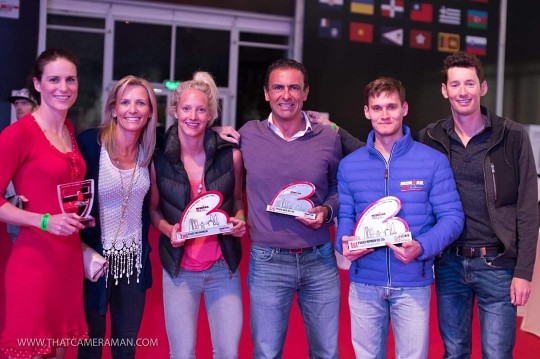 19. What are your own personal goals for 2017 and the near future?
My personal goals for 2017 will be to achieve 70.3 podiums throughout the year and peak at the World Championships. I also am aiming for the World Duathlon again this year and then looking beyond the year I am extremely excited to eventually break into the ironman's and Kona will be the ultimate goal……..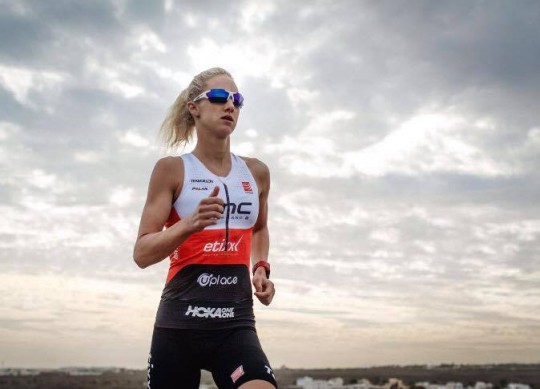 On behalf of the Team we want to wish Emma Pallant the best of luck and will be cheering all the way!
Thanks
The TDC Team.