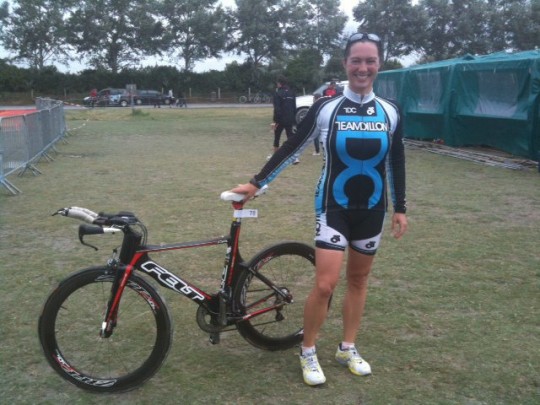 Team Dillon athlete Zoe Morrisett had a fantastic race on the weekend at the Triathlon De La Baie sprint in France.
Zoe finished 2nd in a time of 1.23.38 and almost 15mins faster than she clocked in Blenheim triathlon 2 weeks previously.
In Zoe's own words she said "This hasn't quite sunk in yet, I never thought I could do this time but it has opened up a whole new world for me and looking me forward to seeing what I can achieve in the future".
Zoe's son Oscar said "no offence mum but you cant swim that well, or run but you sure can bike super fast!"
Zoe is racing in the Liverpool 5150 this weekend so hoping for another strong performance. Coach Mish is very proud!