Another great weekend and results for TDC at the World Duathlon held in Ottawa Canada.
We only had two athletes in Kim Morrison and Ian Gilham, however both came back with a smile on their faces.
First up Kim Morrison who has had an incredible season so far added another fine performance with her 7th Place in her AG 25-29 at the World Duathlon 10/40/5. Kim's splits were 41.23/1.11.55/22.45 giving her a total time of 2.17.45! 🙂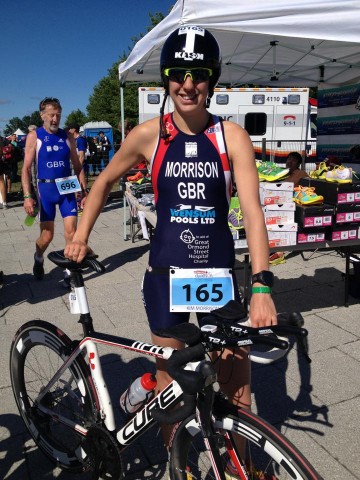 Next up was Ian Gilham  (pictured below) who was racing in the 50-54 AG. Ian had a great race recording splits of 43.18/1.12.28/22.36 to finish a time of 2.20.28 in 32nd place! 🙂 Well done both Ian and Kim who are now focusing on the World Championships in a few weeks time.