So far, this season we have seen our team go from strength to strength. This month it was evident at team races such as the Jenson Button Triathlon, IM 70.3 Edinburgh and individual performances across the globe. At Jenson Button, a great number of our athletes got together representing the blue, black and white colours in great spirit. Each athlete was incredibly supportive towards their fellow team mates. Plus Michelle, Stuart & Emma were incredibly excited to watch their athletes go head to head. July has also seen some of our athletes overcome injury, niggles setbacks and new challenges. These athletes have shone through with personal bests at new distances and events. We are excited to share with you some brilliant results over the last four weeks and congratulate every one of our athletes that has been out racing across July.
The month kicked off in Sunny Scotland with Emma Pallant taking the IM 70.3 Edinburgh win. It was the first time this event was held and Emma in true style took podium gold in a superb time of 4 hours 23 minutes and 17 seconds. Stuart Hayes was also out racing, and was delighted to watch his training partner strive to success. Alongside these two we had Kevin Scorcher show his strength and consistency in a brilliant time of 5 hours 36 minutes and 24 seconds. David Inglis also gave it a good go, just missing the cut off time. We are also grateful to James Mitchel who caught some brilliant images of the team.
Over in Austria we had Stephen Clark give his absolute all after suffering a nasty injury in the lead up this race. Stephen's willpower and motivation got him completing 90% which is more than anyone could have expected. Big congratulations to Michael Goode that completed his very first Ironman in a time of 13 hours, 38 minutes and 45 seconds. A huge achievement finished with a smile on his face. Alongside Michael & Stephen, our third TDC athlete racing here was Phillip Nagel, who finished in an incredible 11 hours, 26 minutes and 54 seconds. Phillip has been consistently improving and we are delighted with this result.
Our men were running fast across the shorter distances with Nick Herbert racing his way to a PB in the Olympic distance age group qualifier. Jamie Gilbert was just shy of his pb, running a swift 18 minutes 35 seconds at his local park run. Brilliant efforts from both these guys.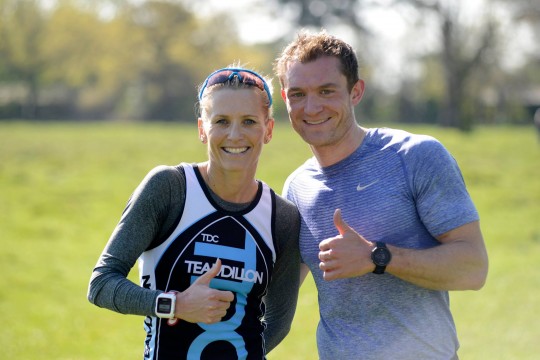 Following this weekend we had our TDC girl gang smash themselves to pieces, achieving brilliant performances. Ella-Jane Harvey was out racing at the Banana Man duathlon in preparation for the World Championships. She finished a brilliant 3rd place in her age group and 4th overall. Celine Mcphillips was back out on the bike where she dominated winning her a c county jersey and her age group. Anita Smith toed the line at the Broughton 50 miler Sportive in difficult conditions, excellent efforts laid out and a great achievement for Anita. Alongside the girls, Paulo Massi raced down at Eton Dorney clocking a 2-hour 30-minute Olympic distance, well done Paulo. Lauren Hull was racing her first Iron Distance at Hever Castle. The Bastion has a reputation of being tough, and it did not disappoint. Lauren excelled and finished 3rd female overall in a time of 14 hours, 56 minutes and 18 seconds. We look forward to seeing Lauren's progression with her long-distance adventure ahead. Paul James was also testing tough miles as he rode a 100-mile cross country across the South Downs in an epic time of 11 hours, 53 minutes and 23 seconds. Great riding by Paul.
Nick Herbet was back to brilliance as he ran a 5km pb in 17 minutes, 39 seconds. He finished second overall. Tom Reynolds became an Ironman as took on Ironman Bolton. Tom completed the race in 11 hours, 24 minutes and 14 seconds. Tom was not well leading up to this race but his determination sure did kick in.
Then we had the Outlaw Triathlon where Annaliese Lancaster was competing in a team. Her team beat all the other female relay teams and managed 12th overall. Well done to all members of her team too. Anita Smith was back on the bike where she rode her local sportive event of 56 miles. Anita was stung in the eye by a bee during this event, thank goodness she finished safely. It was great to see Anita's hard work pay off and we look forward to watching her move from strength to strength. Kirsty Middlemist was competing at the Castle Howard triathlon over the Olympic distance. Kirsty clocked 3 hours, 22 minutes and 37 seconds. A brilliant result on a very tough terrain.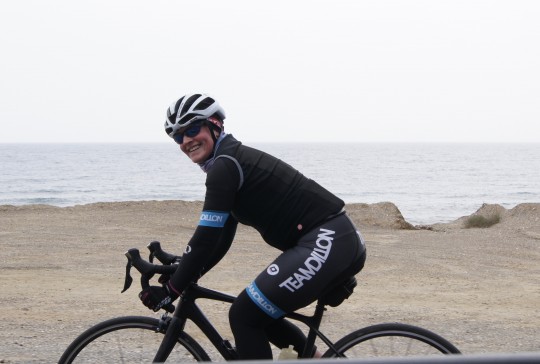 We then had our huge team event, the Jenson Button Triathlon. This weekend will be remembered for the excellent results but also the fantastic team community that shone throughout. Each year the team have been at this event and  it's been awesome,  this was no exception. First off, we had David Inglis bounce back after Edinburgh, racing 6 minutes faster than the previous year. Adrian Collyer and Paul Sweeney had very strong starts to the day with Paul missing the final by just 30 seconds. Adrian stayed calm whilst his bike had a mechanical, and Stuart Hayes came flying to the rescue. Adrian raced his way to the top 100 earning his way to the top finals for the wooden spoon. Alex Lake, Nick Herbet, and Jamie Chatfield all battled to reach the top 50 for the grand final. David placed 129, Adrian was 52nd and Paul 15th. Great efforts by these guys in the race for the wooden spoon. Nick, Jamie and Alex were up against some world class athletes, where they enjoyed every moment of the experience. Nick who won the transition competition finished 21st, Jamie was 22nd and Alex was 28th. These were all done in blistering times with outstanding effort. Up against the men had our female athlete Emma Pallant coming in with her 4th win in a row at this event. Emma was back off a big training block in Lanzarote and still finished in style. We also want to give a big thank you to our TDC mascot Isla Granville who was out supporting us at her best.
July rounded off with a grand finale! We had Lynn Clay run a superb 15km in a time of 1 hour and 18 minutes. David Inglis raced the Beastie triathlon which involved a harsh mountain bike section and finished a fantastic 17th in his age group. Adrian Collyer raced the Staffordshire Triathlon with an 8-minute pb. Our month concluded with Alex Chikin placing the highest her ever has in a professional race finishing 9th at Ironman Zurich. A huge result for Alex that he can be proud of.
Overall, our athletes have gone above and beyond this month to commit to their training and execute their races. We are incredibly proud of every athlete and for those that didn't race this month we can't wait to see them perform this August.
On behalf of TDC, thanks for reading.
The TDC Team
Written By
Michelle Dillon & Caitlin Bradley