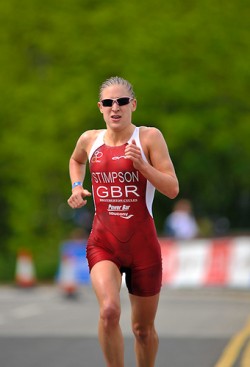 Now that the race season has really and truly arrived there is lots going on around the globe.
This weekend didn't see Team Dillon going short of success with Jodie Stimpson taking her first win of the season in the Buschhuetten race in Germany. It has given Jodie confidence leading into her next race in Scotland on May 22nd and then Madrid in early June.
Ben Webeck was also looking for a hit out so decided to race the OWS Aquathon in the UK finishing a solid 4th place and only 15 sec off 3rd place. Ben is focusing in on the longer distance races and just used this as a training session. Ben now looks to race well at the Swashbuckler Half Ironman in New Forest on May 22nd.
Mark Butler had a stormer of a race in Mallorca when he smashed his personal best over the Olympic distance finishing in 2.07 compared with his previous best of 2.22. It was a real confidence booster for Mark who plans to race at Windsor and the London Triathlon this year.
On the other side of the Globe Kathy Tremblay was having a great race at the Monterry World Cup in Mexico. Kathy had just come off her first non-drafting race in Florida the week before and was looking for a good performance. Kathy was in the running for the medals, just fading the last 2.5km finishing in 7th place.
Well done Team what a fantastic weekend!