The season kicked off for Will Clarke, Stu Hayes, Jimmy Seear, and Clark Ellis in Mooloolaba World cup this weekend.
This race is known as one of the toughest races on the circuit and proved it yet again. With an early storm and flooding only a few days earlier, the skies cleared for some sunshine and great racing conditions for the weekend!
The men kicked off with TDC athlete Jimmy Seear leading the swim for the 3rd time this season and taking the swim prime. Then once onto the bike a big pack formed to join Seear including our boys Stu Hayes, Will Clarke, and Clark Ellis. Hayes had been injured coming into this race and was hoping to take advantage of the bike leg as much as possible. In doing this Hayes attempted to break away a handful of times with team mates Seear and Ellis then finally managing a 34sec with one lap to go on the bike.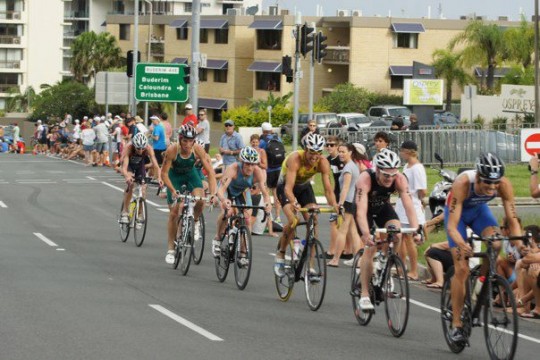 Onto the run the front group was gobbled up quickly by the faster runners including Will Clarke, where Clarke Went on to finish a solid 9th place. Ellis ran well to finish 22nd and Seear faded to 41st after such a great swim and bike. We now move our focus to the first Olympic Trial race in Sydney in just under 3 weeks time. The race was won by Frenchman Laurent Vidal all the results can be found here http://www.triathlon.org/results/results/2012_mooloolaba_itu_triathlon_world_cup/7180/