This weekend was another great opportunity for TDC athletes James Seear (Known as Jimmy), Clark Ellice and Maxine Seear to head to another 5150 series race in Columbia.
Just for those who may not know, 5150 is a series of non-drafting Olympic distance races or 70.3 races held all around the world. You can accumulate points towards one of the Worlds richest triathlon's in Des Monies Iowa which is also the final later in the year.
In the mens race, James Seear and Clark Ellice put in a great showing on the demanding course. James was second out of the water while Clark was a bit further back. Once onto the bike James rode at the front but around half way was stopped for a stand down penalty where he lost 1 minute. James did not feel he should have received this penalty, however you cannot argue with the marshall or you will get disqualified. So continued his race and  started to pull back time again. James finished the bike with the top 5 guys, he ran very well to place 4th overall. Such a great race considering his situation. James was pleased with this as it's only his 2nd 5150 race, and he is still learning so much about this type of racing.
Clark also had a strong bike but came off a few minutes down on James, recently clark has been racing WCS which is a completely different type of racing, however was very happy with his first up performance in a 5150 series event. Clark has a very solid finish running himself into 6th place. Well done guys!! Full results can be found here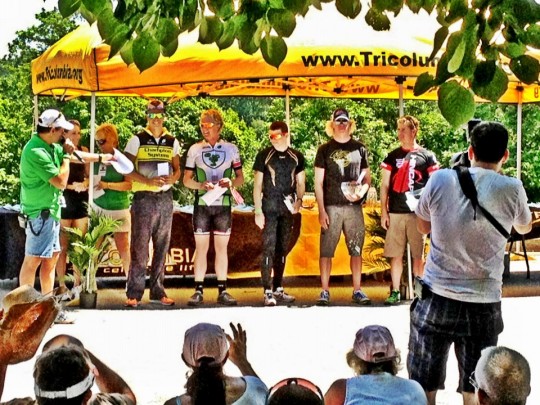 Maxine Seear who is also the sister of James Seear, had a solid swim, she lost a bit of time of the bike but still ran home strong. Maxine is taking every positive out of each race and looking forward to the next one, she is working her way through 2012 as its her first decent year of training after taking a long break from the sport due to a hip operation. We wish Maxine all the best, keep fighting and you will get there. Hard work always pays off, we know this well at Team Dillon!!!