London Olympian Stuart Hayes kicked off his race season with a good start at the Mooloolaba World Cup this weekend.
Stuart went into the race wanting to get a good hard workout and to see where his winter training has taken him so far. So far so good, after coming back from a long term running injury which held him off consistent running for 2 years, Stu was back running this weekend.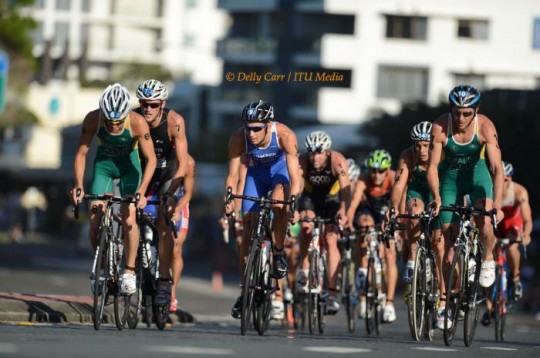 The swim was moved to the river due to surf conditions being too dangerous, Stu excited the water with the main pack, however Richard Varga and Ben Shaw were off the front some 30sec up the road. The bike group came together on lap 3 and Hayes took an aggressive approach and went off the front in his usual style of racing, he stayed away for nearly 2 laps. He was then caught by the bunch, however with one lap to go he attacked again and this time took one other with him establishing a 45sec lead into T2.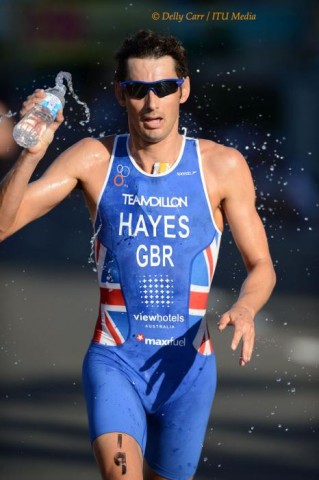 Hayes lead for the opening run leg, after one lap was joined by Gomez, Kerr, Charbot & Kean who moved passed. Hayes held onto 8th place and a great result on a tough course after such a brave move on the bike leg. He came away saying he was really pleased with his result and is very much looking forward to racing this season.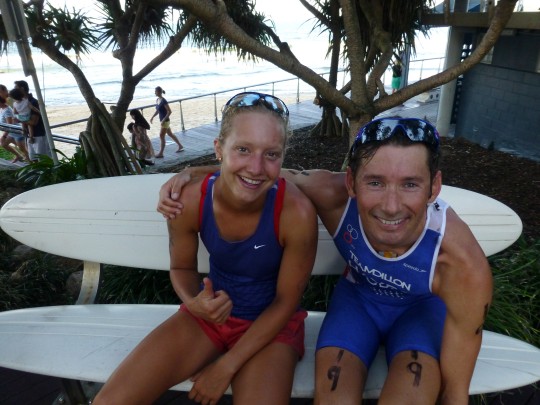 Well done Stu! Thank you to Delly Carr for the fantastic pictures 🙂