November 2017 marks the end of our terrific, 2017 triathlon season at Team Dillon. Words can't describe the pride in which we all share with our athletes, coaches, friends and family that have enabled us to perform at our best, this triathlon year. The gruelling hours spent braving the cold in the winter of 2016/17 proves to have had massive benefits, and the races showed top finishes for many. With every up there are downs along the way, and we recognise these, work on them, then move forward. For those that have suffered injury, sickness or other issues that have interfered with training we want to congratulate you on getting past them and ensuring you became stronger from it. We would now like to share the TDC performances from November 2017, and celebrate the success of these fantastic individuals.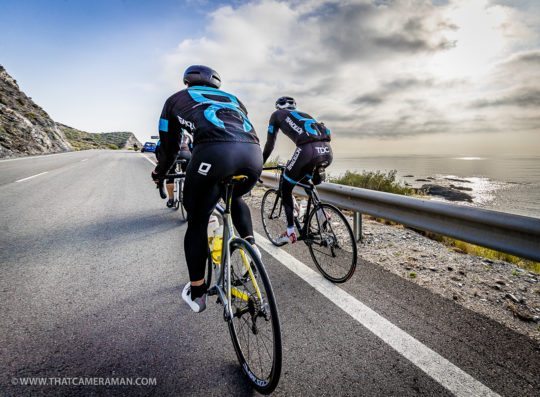 True determination and grit was presented in flying colours as TDC's David Inglis was back running at Stirling's toughest run. David clocked a brilliant 1 hour and 8 minutes. Alongside David, we had head coach Michelle Dillon returning to her local park run clocking a brilliant 18 minutes and 39 seconds after coming back from a spiral of difficult injuries.
Jonathan Baguley, having just returned from Dublin marathon went on to run 18 minutes and 16 seconds at his local park run. Bill Murphy  was competing at the Ballbuster duathlon, a wicked race located at the famous Box Hill. Bill managed to negative split the run even in wild conditions. He crossed the line in 3 hours and 39 minutes. Louise Croxson took part in the Marlow 7 mile event, where she finished on the podium in 3rd. Top performances for these athletes.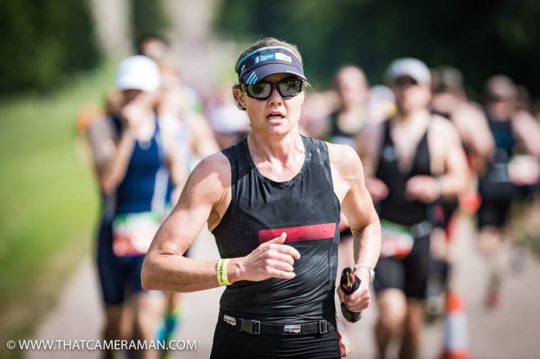 Park run results came flooding in as Louise Croxson took on a harsh park run course in the wet and the cold. Louise was third overall clocking 20 minutes, 51 seconds. Michelle Dillon took on her second park run of the year. Dillon clocked a brilliant time of 18 minutes, 44 seconds, at the Crane park run. Michelle took first women and a huge 3rd overall. Our next lady fighting for a time was Kirsty Middlemist who completed her epic swim marathon in a phenomenal 3 hours, 49 minutes and 22 seconds. Kirsty finished 4th female and was 8th overall.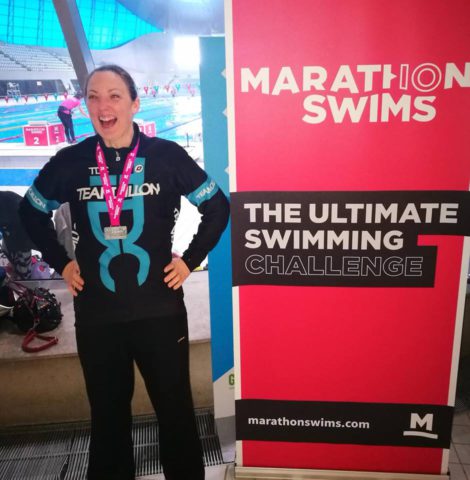 Through the dark skies we had David Inglis competing in the Supernova 5km. David ran sub 30 minutes in a time of 29 minutes and 44 seconds.  A great achievement for our determined TDC warrior. Another top performance was shown by Paul Sweeney. Paul placed a brilliant 3rd place at Eton Dorney Duathlon. Nick Pitt also put himself through his paces as he competed at the Castle Coombe duathlon clocking a superb 54 minutes. Louise Croxson took part in a solid 10km where she finished in a time of 41 minutes, 16 seconds. Louise finished 5th female.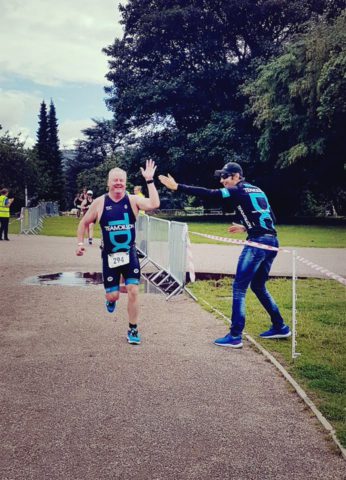 Then came the triathlon season finish line, where some of our TDC athletes were fighting for their last finish to round off a terrific year.  Lynn Clay was racing for the first time in months after suffering from a foot injury that hindered her run training in the lead up to Thailand 70.3. Despite the injury, Lynn had worked hard in her swimming and cycling whilst she healed. This paid off as she smashed her personal best by over 3 minutes.  Lynn finished 14th in her AG in a time of 6 hours, 1 minute and 47 seconds. Alongside Lynn we had a brilliant turnout from TDC athletes racing across the world. This was shown at Bahrain 70.3 where Stephen Clark was competing. Clark didn't have the best lead up, after falling sick with a bad cold, however this didn't stop him from battling the tough conditions.  Stephen finished 5th in his age group in a time of 6 hours 41. Alongside Stephen we had Lori Westcott back in action. Lori exited the water 3rd in her age group. Lori made use of her training in Lanzarote, as she rode well and ran solidly to finish in 6th place.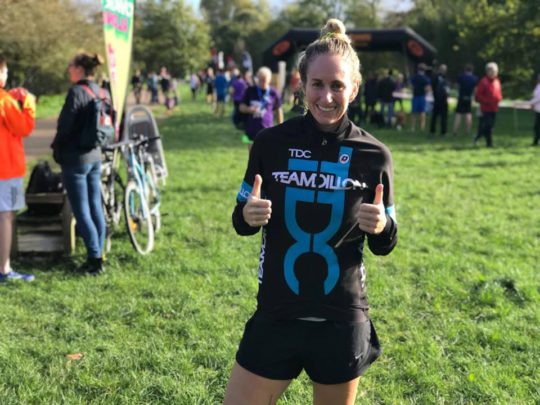 Sameera Albitar was also racing in Bahrain 70.3. This was Sameera's first time at the middle distance, where she won her age group. Albitar took the double at the Bahrain championships, clocking a great time of 5 hours 21 in difficult conditions. Our age group results were rounded off at Bahrain with our inspirational athlete Ali Tabbal. Ali had a great swim, and exited well. Working to his strengths he took on the bike and came off with the top competitors in his age group.  Unfortunately Ali suffered cramping on the run, however he persevered to finish in 6th place.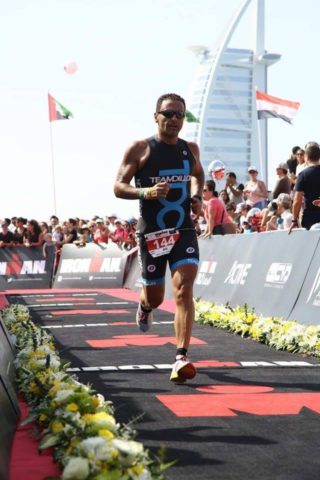 Next on stage was our pro race at Ironman, Bahrain 70.3.  Both TDC athletes Emma Pallant & Alexander Chikin were finishing off an incredible breakthrough year. Both athletes, continuing to inspire all members of the team were ready to finish 2017 off.  Pallant had a great swim, putting herself in a good position for the bike.  She rode strong in great company. As Emma came off the bike she was within striking distance of a podium position. The pro field was exceptionally strong including the current world champion Daniela Ryf,  and former world champion Hollie Lawrence.  Both these athletes finished in the top three positions alongside Anne Haug from Germany. Emma took 4th place, finishing strong and even managed to close in on Ryf towards the end of the run. A special performance that ended Pallant's spectacular season on a high.  Alex Chikin was equally having a fantastic debut year as a pro athlete and was excited to be lining up with some of the best guys in the world for this race. This  included Javier Gomez, Terrenzo Bozzone and ITU specialist Kristan Blummenfelt. Alex exited the swim in a solid positon then utilised his strength on the bike. Alex started to pick off guys in front recording the 8th fastest bike split of the day. Moving onto the run Chikin was looking good, however a hamstring tendonopathy had been bothering him in the lead up which wasn't allowing him to get into his full stride. Alex still ran well and managed a fantastic 12th place.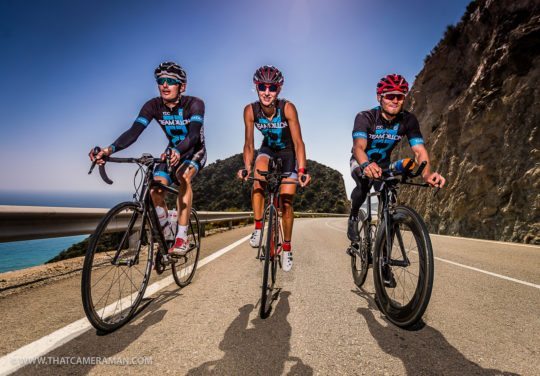 Just as we thought November couldn't finish any better, our TDC athletes were still out in force back in Europe & the UK. Jon Baguley took to the line in Italy where he was competing in the Firenze marathon. Although the conditions were not on side of all participants, Jon used his determination and epic training block to battle the weather demons. Jon went on to run a superb personal best of 2 hours, 58 minutes. A sub 3 hour marathon time that couldn't be more deserved. Ofir Eyal showed his unstoppable perseverance and focus, to overcome an injury that almost put him out of sport. Eyal made his comeback at Mile End parkrun, clocking 24 minutes, 49.  Ofir has his eyes set on a Kona spot and is working towards Ironman Boulder and Florida in 2018. Tim Kent raced the Eynsham 10k, a competitive field had Tim running strong, finishing in a time of 39 minutes 42. Kevin Scotcher  raced the San Sebastian Marathon in Spain,  unfortunately Kevin had to pull out during the race due to a stomach bug. We look forward to seeing Kevin bounce back and making a full recovery.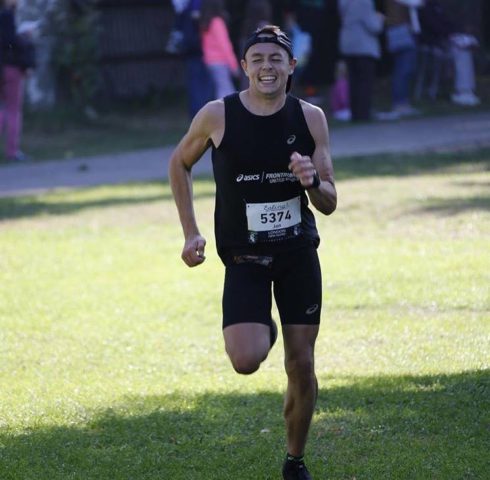 To conclude we would like to congratulate all our athletes that competed this month. Your achievements are recognised by all members of our team and with those looking to take up a new challenge. We hope we can continue to grow as we know there is plenty more still to come. November has been a brilliant month and a fantastic finish to the 2017 triathlon season. Congratulations and keep driving to your goals, 2018 is just around the corner.
Thanks for reading,
The TDC Team
Written by Michelle Dillon & Caitlin Bradley