This weekend we have some fantastic results from TDC and some medals from the British Dutathlon championships!
First up Kirsty Anderson (Pictured below) coming back after a hip injury and food poisoning to win the silver medal in her AG at the Dambuster-British Duathlon Championships this weekend. Kirsty was in great shape when she suffered from a hip injury a few weeks back, this prevented her from running for about 3 weeks, meanwhile continued to cross train to stay in the best shape possible for this event. Kirsty also unfortunately got food poisoning early in the week, however nothing could stop this determined young lady from racing. Kirsty went on to finish only 48sec behind the winner in the 25-29 AG and rode nearly 2 minutes quicker on the bike leg. Well done Kirsty and we are looking forward to seeing what you can achieve this year when you are 100%!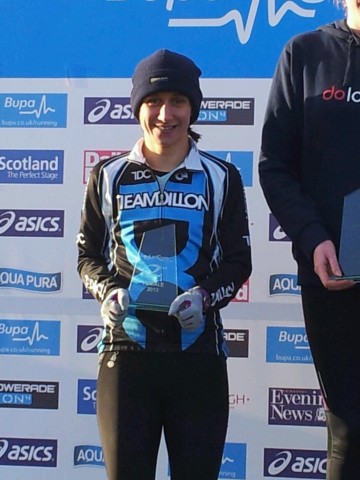 Cris Swinhoe (pictured below) continues to inspire us when he also raced at the Dambuster British Duathlon Championships and won the Silver medal in his AG in a time of  2.19.12 a fantastic performance from Cris with his coach Annie Emmerson doing a fantastic job! Cris spilts were 10k run 41.24/ 42k blke 1h 15min/, 5k run 19.55.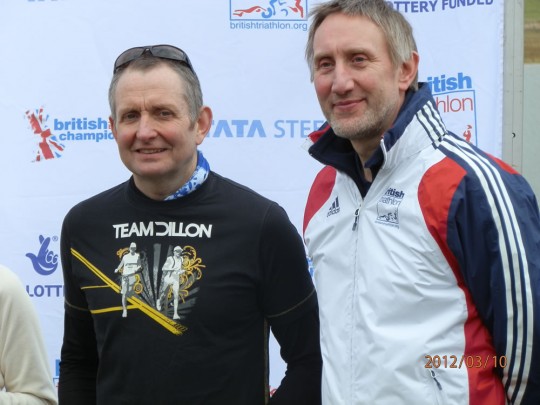 In other TDC news, Pete stock another great Performance finishing 7th in his 55-60 age cat at the Dambuster British Duathlon in a great time of 2.24. Pete's splits were 41.30/1.19/21.30. This is fantastic preparation for pete and a massive confidence booster going into the European championships in April !
Pete Longworth raced at Trail Man 6k off road and came 5th overall and 2nd in his age group !
Well done to these guys again for fantastic results and we are very excited about the season ahead, keep up the great work!