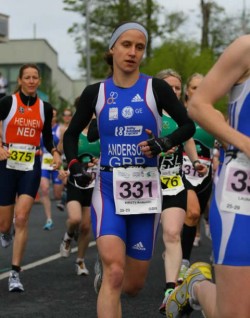 Last weekend Kirsty Anderson won her first British sprint Championship GOLD medal.
Kirsty has been with Team Dillon for nearly 3 years and in that time Kirsty continued to make significant improvements.
Last year Kirsty won a medal at the European championships – this is where Kirsty had realised her true potential and from there has trained hard to reach her goals in training and racing.
This win has really fired Kirsty up for more success and she is now looking towards the European Championships this year where she'll look to challenge again for the medals.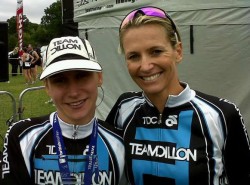 Kirsty is seen pictured in action (above left) and with coach Michelle after her win (left).