TDC athlete Cris Swinhoe we know is in great hands with his TDC coach Annie Emmerson. As we can see Cris just keeps performing at every opportunity.
This weekend was no exception and Cris raced at the British Duathlon championships in Ashbourne. Cris went on to win the Gold Medal in his age group 55-59  in a time of 2.33.51 for the 12km run/40km bike /4km run. It was also a tough course and something that does not phase Cris. He says he is feeling stronger than ever and you can see this in his picture below.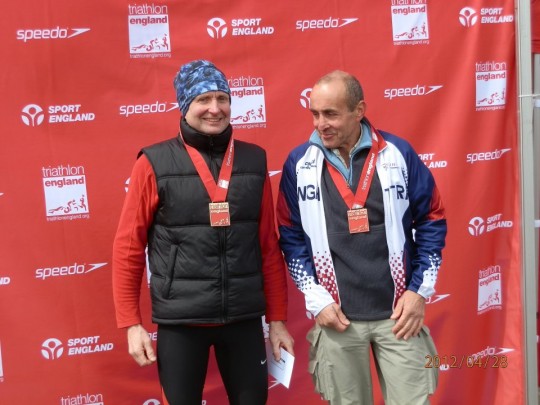 We are always super proud to have a GOLD medalist but more than anything super proud of have someone like Cris who is setting such standards at his age is phenominal. Well done to Cris & Annie, keep up the great work, we look forward to seeing how far Cris can go this season.