On Saturday evening the annual Triathlon awards dinner was held up in Birmingham , this time at the motor cycle museum which was a fantastic venue for over 400 people who attended the event.
The evening was nothing short of inspirational, with BBC putting together an Olympic video to remind us of how successful Team GB had been. There was a roar when Alastair was seen crossing the finish line to win the Gold medal and it just gives you goose bumps. The special guest speaker of the evening was Steve Cram, a legend himself and also did all the commentary for Athletics at this years Olympic Games,  like calling Mo Farah's Olympic Gold Double in the 5,000 & 10,000m. Steve then called upon all of this years Olympians to the stage Stu, Helen, Vicky, Johnny, Lucy & Alastair and went through the race with each of them.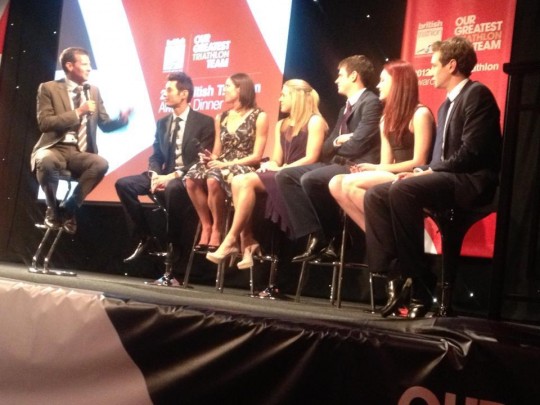 It was no surprise then that Alastair Brownlee won the Olympic Distance Male athlete of the year and Helen Jenkins won the Olympic Distance Female athlete of the year.
The boys Alastair, Johnny and Stuart won the Peter Holmes Award for Inspirational Performance in International Competition.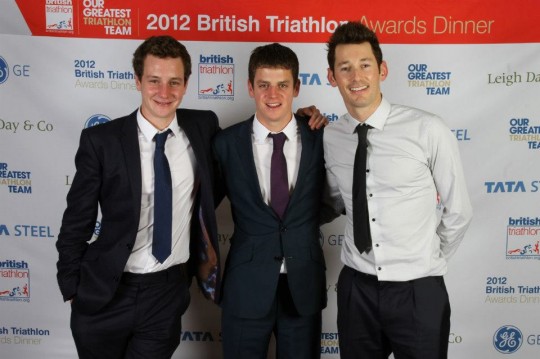 Then the night continued with awards being handed out to all those inspirational age group athletes who do an amazing job to fit their own training around busy work and family. The evening just kept everyone smiling, with celebration's continuing through the night. People took the opportunity to get a photo with their favourite athlete including myself below with Steve Cram.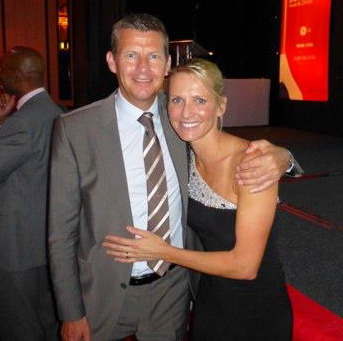 These other two pictures below are two of my favourite from the evening. It was a fantastic night, I met some lovely people, and one to remember.