April, 2017
This month has brought us remarkable results that have made TDC history. We would like to start by acknowledging all our athletes and the fantastic work they have put into this month of training and competing. As TDC coaches and athletes ourselves we know how much everyone has pushed them self and we are incredibly proud of this.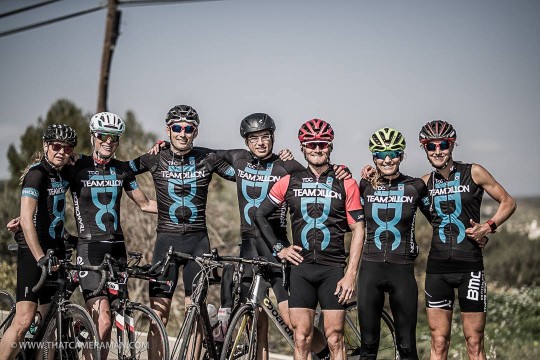 April 2017, the season kicked off and this year it was to be bigger and better, with one exceptional team spirit, Team Dillon. We said goodbye to the Spanish sun, farewell to the muddy cross country, and get lost to the wet British winter. Perhaps Richmond Park wasn't ready, nor the cinnamon bun café in Windsor, but the blue, black and white colours were ready to fly high and everyone was prepared to get out in a hurry!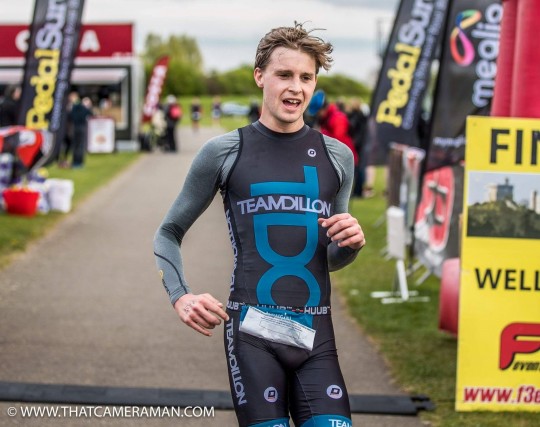 April is a very interesting month in the triathlon calendar and can always put positive pressure on athletes to perform to their best potential so early on. The gruelling winter hours need recognition at this stage and provide motivation for the season ahead. It is also a great time for goal setting, target smashing and go getting. Some of us start the season with a bang of energy, others quite literally start with a bang, as in a flat tyre or maybe a winter cold still on the lurk. The important note here is that everyone started, you all showed up, you committed. Therefore, if you didn't start how you would have liked, it just means you have the will power to go further and beyond next time round. For those that reached higher expectations than had planned, you may be underestimating just how great you are. April is a special month not only for the chocolate bunnies, but because it witnesses every athlete at the start of the season and lays the foundation for the months to come.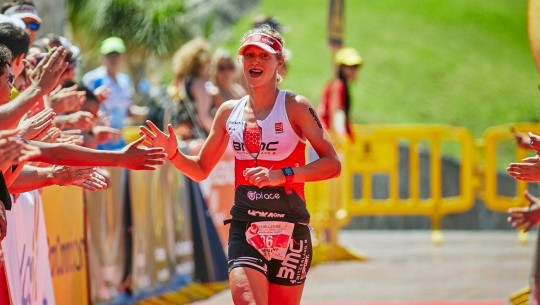 Our coaches at TDC would like to share some fantastic results, and acknowledge some shining athletes that deserve recognition for the performances. This starts with TDC coach and ever so determined Emma Pallant. Having become British Duathlon Champion this April and qualifying yet again for the World Duathlon Championships where she will defend her two-time title. Emma Pallant also went on to win the Grand Canaria 70.3 beating one of the best female athletes in the world, Daniella Ryf and the British contender Lucy Charles. Emma showed she was in excellent shape when she competed at Bedford early on this month. Pallant put time into former 10,000m British Champion Beth Potter in the first leg of the run at the British Duathlon Championships. Emma spoke to us after,
"After such an awesome training block with Mish, Stu and Chicken in Spain it was a good start to my season and the plan was just to go hard from the start. It was to get the best workout and I had fun. It was awesome to have so many people out supporting me, a real team effort. I even stayed at Mish and Stu's the week leading up to it, leaving no stone unturned. Team work, makes the dream work." Emma Pallant
After catching Lucy Charles with one kilometre to go on the run at Grand Canaria 70.3, Emma kept us all on our toes! It was nail biting from start to finish and this performance goes down in TDC history as a truly outstanding achievement. We also must recognise the tremendous work from Michelle & Stuart and the unbelievable effort put in by these two tremendous coaches. We are excited to see what Emma has to offer next.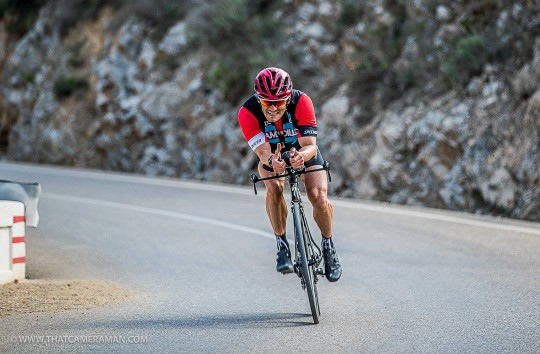 Now we move to our new turned Pro Alex Chikin who had a great finish in 11th place at 70.3 Peru. As his debut race into professional triathlon racing this was a brilliant performance. Alex has come a long way this winter and has been training under the guidance of Stuart and Michelle. He also spent a great time in Spain developing his understanding within the sport and developing over all areas. We look forward to seeing this Russian athlete race again in the coming month.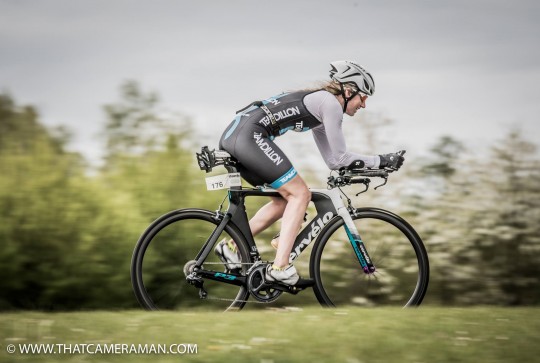 Not too far away at the beautiful Portocolom triathlon we had Lori Westcott racing her first outing of the year. Racing abroad whilst managing a full-time job and home in England is never easy. Lori went out strong in Mallorca and even showed the pros just what brilliant shape she was in. A fantastic result in 7th for this inspiring athlete and we now know that Lori will not give up without a fight. Westcott went on to place 3rd in her age group at the duathlon championships this month too. Alongside this result we had Adrian Collyer & Alex Lake who also finished in incredible times and both were smiling in the entire preparation phase. The national duathlon championships welcomed other TDC athletes including Herbert, Chatfield & Croxson. Louise proved just how hard she had worked over the winter and finished 2nd overall with the ladies. We are looking forward to Louise's upcoming races and her hard work paying off. These TDC athletes displayed the very best of themselves on the day and we were all delighted.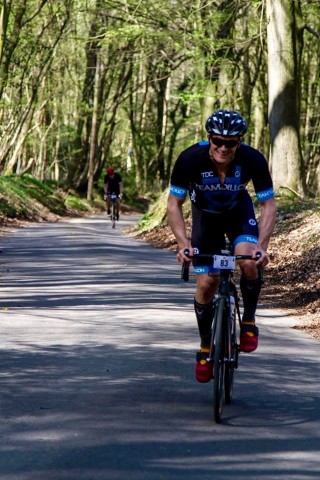 Across the city we had Jamie Gilbert out in his first race of the season clocking a brilliant time of 1.01 in the sprint duathlon. Jamie has now also qualified for the World Championships in Canada this year! David Inglis goes from strength to strength clocking a fantastic time of 1.27 in the 13km run at 'kilomathon'. Stockwell had his thumbs up after a tough day in Shaftesbury, racing a hilly 20 mile time trial. David finished 8th overall, a brilliant display of winter training paying off. Our park runners were also out and all deserve a big round of applause. This included Duncan Mallison who clocked a top time with 18.30. Mallison then went on to finish the London Marathon in a brilliant time of 3.08.29! Having come back from a tough year in 2016 battling various injuries, this was a stellar performance.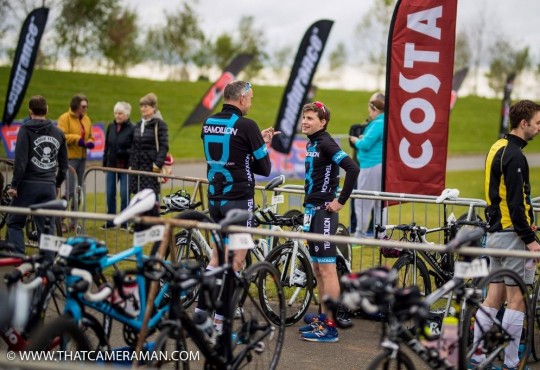 Our coaches were out putting their TDC preaching into practice too. Rory Spicer, inspiring us all and motivating those who don't, to get out and do! One of Rory's big challenges this month was the 82-mile trail run across the Jurassic Coast. Rory spoke to us about his race.
'It lived up to its reputation & feels so good to be one of the few runners that complete this course under the 24h cut off! Savage race' Rory Spicer
We look forward to more 'savage' challenges Spicer puts his name too. Stuart Hayes was also out competing in Peru, but unfortunately suffered a mechanical that cut his race short. Hayes will be racing again very soon and we can't wait to see his winter block shine through this season. TDC coach Caitlin has been out post injury at the London, summer series and will be delighted to stay injury free as she builds this year.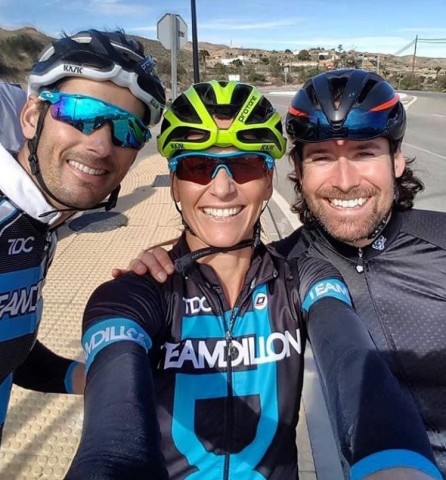 Head coach Michelle Dillon has been coming back post knee op and has been on the bike as part of her rehab. We hope to see Michelle's recovery come speeding along and we know she'll be very happy to be back running in full swing soon. Michelle's perseverance through this injury has motivated athletes of her own to avoid getting down over injury. Instead, these athletes are learning to avoid injury and responding fantastic to the coaching they receive.  This has had a very positive impact on the team, including Anita Smith who raced for the first time this season at her local triathlon. She finished an impressive 3rd in her age group. It was brilliant to see Anita out after her battle with injury, keeping a positive mindset which has clearly taking Anita along the right path!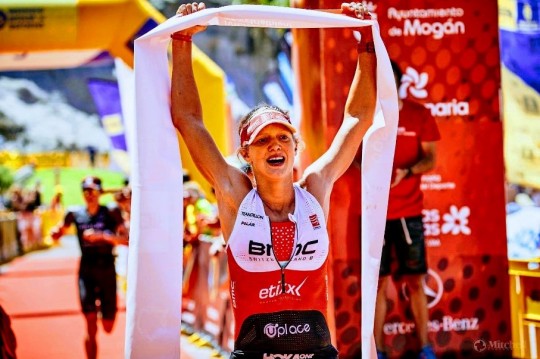 Overall April has well and truly exceeded our expectations to the maximum. These are just some of the brilliant results we had this month. Pbs & targets were also smashed including Kirsty Middlemist, Stephen & Anne Clark, Johan Moolman and Jess Thorpe. If you did not see your name mentioned, do not be disheartened, you will be sure to see it in the months to come. Brilliant performance across the globe and what an exceptional way to welcome February.
To finish off we hear  from Michelle Dillon,
'April has been a fantastic month for Team Dillon athletes racing around the globe. We have had qualifications for the World & European Championships, as well as British championship wins, & huge international breakthroughs. The dedication & commitment is certainly paying off early in the season, this is just the start of a huge year for TDC, I'm excited!' Michelle Dillon
Stay focused, healthy & happy!
Thanks for reading,
The TDC Team
Photo Credit: That Camera Man & Gran Canaria 70.3
Written By: Michelle Dillon & Caitlin Bradley