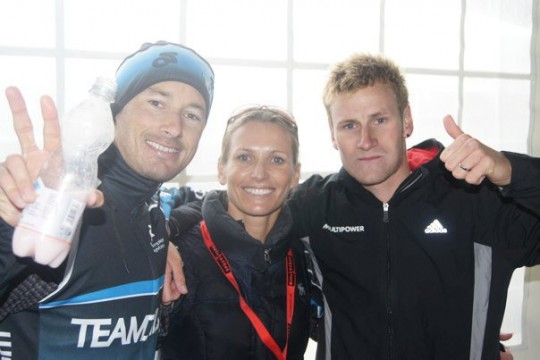 I have lots to write about this time around, so much good news to report and I'm really excited about it!
In my last blog, I spoke about the tough times with my sickness I had in OZ. Thankfully I have overcome that nasty ear infection and am on the road to recovery. While I have been recovering, my athletes have been kicking arse at every level – the most recent Will Clarke finishing 2nd place in the WCS round in Hamburg and now sitting 2nd in the overall World Rankings! I took on Clarkey last October when he was injured, down and coachless! At this point in an athletes career is to me the most important time where you must not lose belief in your athlete as they are already at an all time low and have lost belief in themselves. This is the time you need to stick by them and get them through the tough times, so of course this is what myself and Stu Hayes did and brought back the motivation that Clarkey had seemed to be lacking. We then headed off to OZ where we started the grind of real hard work. Oh yes, Clarkey was shocked! He also questioned me at times, but that is what a coach/athlete relationship is all about – communication! I needed him to believe what we were doing was going to work. I have always been confident in the program I am delivering, as I have had results not only with myself, but with other athletes. I have also learnt from my own mistakes and try to show my athletes the quick road to success, helping them not to make the same mistakes I did when I was an athlete!
I said to Will early this year 'you will do something big this year' and he never believed it until this weekend! He couldn't sleep all last week because he was anxious. He knew he was in good shape but still wanted to prove it to himself! I still don't think it has quite sunk in yet, however, with more performances like this, he has every right to believe it!
So having helped Clarkey reach some of his potential already, I am very excited about what is ahead. Watch this space!
But it does not end there, more and more of our athletes are having success in Team Dillon. As you can see from the news page, TDC athletes are doing amazing things and reaching their potential at every level. Gaelle Lebray won the Gold and Kirsty Anderson won the Silver Medal at the European age group triathlon championships earlier last month, Ian Gilham won his age group at Liverpool Triathlon, and Zoe Morrisett smashed her personal best time qualifying for the Des monies semi final.
Ian Hunt, Perry Agass, Julie Horobin, Chris McCarthy, Dan Falconar, Andy Shaw, and Victoria Gill, just to name a few, have all recorded personal bests this last few months too.
Some of the big local races are approaching like London Triathlon and Hyde Park where Team Dillon will be in force out there flying the flag! I wish everyone all the best for these last few weeks leading into the race and hope to see you out there!