I am sitting writing this blog just 5 days after I have won my very first World Sprint AG title (45-49yrs) I'm still on a bit of a high to be honest, it's been a long road back to racing at this kind of level in triathlon.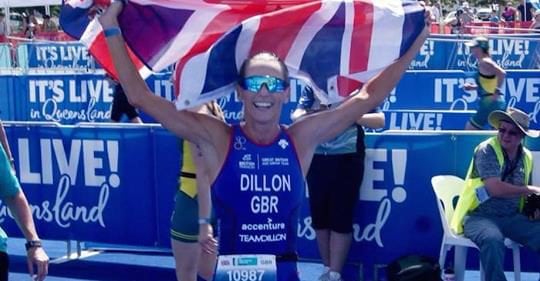 Those who don't know my background I was a professional athlete over a decade ago, initially coming from an international running background then going across to Triathlon due to several stress fractures and a long standing back injury. I had a fairly successful career given all the injuries I encountered, and unfortunately was forced to retire in late 2007 going under the knife for major back surgery, double fusion of my spine (inset pics of the pins that are permanently in my back)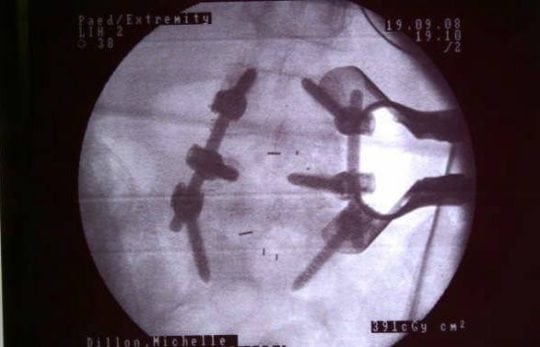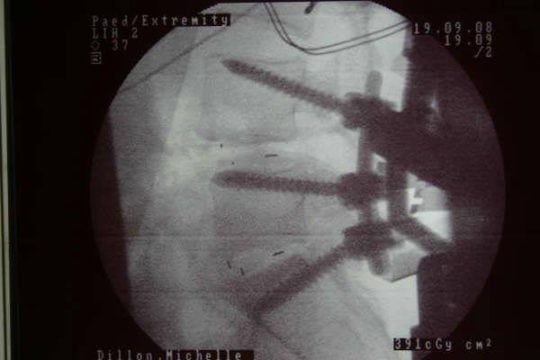 My back injury which haunted both my running and triathlon career started not long after I had gone through an eating disorder in my early 20's, something I haven't talked much about, I won't go into too much detail now however I can save this for another blog! My running career taught me a hell of a lot and mainly lessons for my future triathlon & coaching career, I had competed at the 1994 Commonwealth Games (below) over the 10,000m for Australia and placed 7th in the final, my personal best 10km time on the road was 31.40, could I make it as a triathlete, that was all to be seen and very dependant on whether I could learn to swim!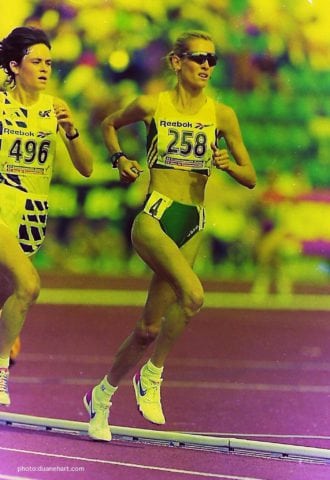 A lot of hard work went into the swim as you can imagine, starting to swim at the age of 23yrs old wasn't easy but I really had the determination and desire to make it to the top in my new sport Triathlon. I raced for my country of birth this time Great Britain, we immigrated to Australia when I was 8yrs old, grew up there and raced for Australia as a runner, but wanted to race for my country of birth in my new sport, I almost wanted to say goodbye to the old me, the memories that running held for me, the injuries, the eating disorder and wanted to start fresh. I left Australia in my early 20's, moved back to the UK completely broke in pursuit of my dream to make it as a triathlete, and I set up my training base with the UK high performance squad in Bath.
Two Olympics, European Champion, World Champion in Duathlon, British champion and many international podiums later, we fast forward to today and all that seems like a lifetime ago.
When I retired in 2008 and just had my back surgery, I sat in hospital contemplating what I would do next, it's never easy for an Elite athlete who isn't finished in their career to have it cut short and forced to retire. I had no choice, my back was completely messed up, no disc left at level 5, a torn disc at level 4 and broken vertebrae at level 4, I could hardly stand up. The surgeon wanted to initially do a single level fusion at level 5 and do a disc replacement at level 4, however the morning of the operation the surgeon told me he was changing the operation to double fusion which meant he would go in through my back for the surgery and that would mean it's a much longer recovery, he would also have to stick the broken vertabrae at level 4 back on as well. The surgeon also said it was unlikely I would ever run again!
Coming out of the surgery I woke up in intensive care and laid there for the next 8 hours, spent the next 10 days in hospital and had to wear a back brace for a good few months with little range & flexion, things definately felt different, like I had a brick in my back, stiff & swollen & lots of nerve flare up's when trying to move, so I didn't do much in terms of training for the following year!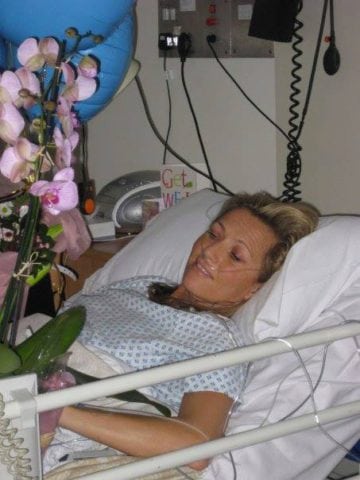 At this point I threw myself into coaching and Team Dillon Coaching was born, I didn't want to dwell on what I couldn't do but instead focus on what I could do, this is where my passion for coaching and helping others became my main focal point. As the years ticked by I had no intention of racing again, I was told I would never run again and every time I tried I would have a problem, so it was short lived, but I always feel inspired by the athletes who I coached. When they achieved their goals and something they didn't feel they could achieve, I felt super proud and was part of their journey, It gave me motivating to set some of my own racing goals again. (Inset Jill Wood who I coached to AG World Champion Budapest 2009 & Kirsty Anderson now Scottish Champion)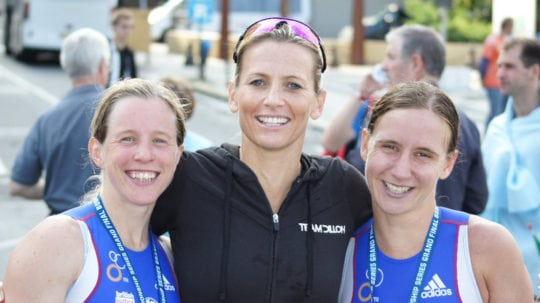 I did make a brief return to racing in 2016 when I competed at the British Duathlon champs with Emma Pallant finishing in 2ndplace in the Elite race, however my body began to full apart again this time going in for knee surgery in 2017 with a torn meniscus, I also broke six ribs, through a fall on a bowling alley (self inflicted) back to walking as my main form of exercise, I was frustrated and wanted to set myself a big goal, something very challenging and something I thought wasn't possible. Why don't I train for a Triathlon again, why not, I haven't swam in years, this will be interesting!
I began swimming in Feb while we were at our training base in Spain, I swam two lengths of the pool and stopped completely out of breath and felt weak, I forgot how to swim well at least that's how it felt! So committed to 3 swims per week at 3km per session, that was tough at first and my back wasn't happy, muscles having to adjust to the tumble turns and twisting again, but I could feel my fitness coming on with each session. Biking was going well, I had focused mainly on this over the years and this felt the most natural for me and easiest to push without hurting myself. Running was very up and down and my knee was still very sore, I was limping around trying to put some runs together and realised I wasn't really getting anywhere, I had to go back to the drawing board and this is where I needed to do more gym work, get stronger, gym work replaced my running training for a while. When I felt strong enough I decided to try some shorter runs, this seemed to work, run less, but shorter and faster, do more gym work and focus more on your biking.
I arrived at the 1st World Qualifer which was my first triathlon at Dorney Lake, my knee was sore and I had just had a scan a few days beforehand but hadn't had the results back yet. The gun fired and I was completely getting my butt kicked in the swim, Wow Im completely out of my depth here, I came out 40sec+ down from the lead pack in my AG, I really have some work to do, all I could think to myself was 9km of swimming per week isn't going to cut it, more swimming needed. I carried on, I would never give up, put my head down and managed to close the gap to the leaders, however they were still 20sec up the road, losing some time in T2 I finally got into my run shoes and just ran hard, I caught back to the front and won the race, WOW ive qualified for Worlds, mission accomplished, but I know there is a lot of work to do between now and Sept.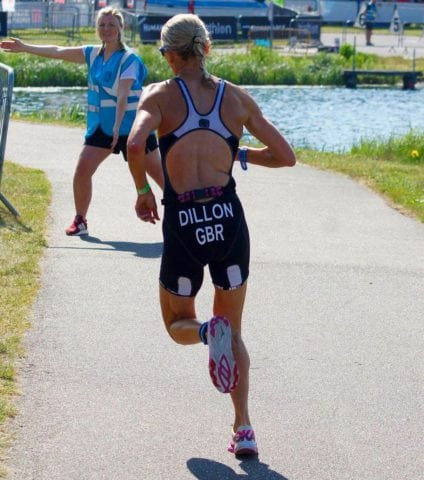 I went to back to the physio to give me my knee scan results, diagnosed with another small tear in my meniscus, he gave me another 2 weeks completely off running and some new exercises to do in the gym, things quickly improved but could still feel some pain.
Between World Champs on Sept 13thand Dorney May 20th I raced Windsor Triathlon and was 3rd overall behind Emma Pallant who I coach, things had slightly improved on all 3 disciplines but still have a lot of work to do, especially on my swim and run.
I then raced the Redcar Sprint Triathlon another World Qualifer for 2019 and won outright, this is where I saw a shift in my swimming, I came out closer to the front, thankfully upping my swimming from 3 times to 6 times per week and swimming with Emma day in and day out was now starting to pay off. Emma as you know is a inspiration to many,  Im usually on the sidelines coaching her each day, but now I  was training beside her, she inspired me to push hard each day and certainly kept me on my toes, we also had a good laugh in the process! 🙂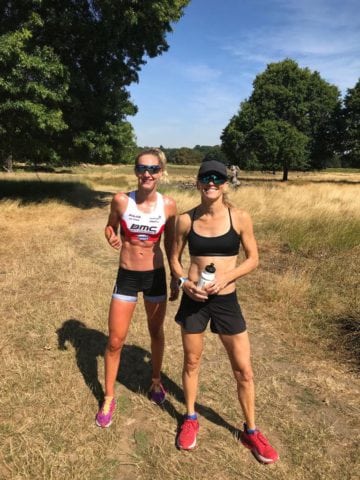 I continued to have back flare up's and knee pain and came off the Redcar race with bad Sciaticia where I couldn't walk on my foot for a day!  Thankfully at this point I know how to manage my body, lots of foam rolling, back off intensity, don't tumble turn in the pool and make gym work a priority. About a week later things settled down and I carried on with my training routine, swim 6 times per week , 3km per session, bike 4 times per week, including two hard sessions, and run no longer than 5km per run but make sure its with good form. I did a couple of park runs over 5km and clocked some good times, my quickest was 17.47 at Bushy park which moved my running forward and gave me confidence to continue to push my run.
Things continued to go well and my swimming continued to improve, so much so that I was starting to swim close to PB's in the pool, I have worked a lot of my stroke and being a coach to others on the swim has helped me understand the water even better than before, I actually enjoy swimming now! 🙂 My biking seemed to  be ticking over and my running was starting to improve again and coming back to where I knew it could be all with less run mileage.
When I got on the plane to Australia I knew I couldn't have done anymore in my training and had put so much effort and hard work into getting back to this shape, I was excited. I was a bit nervous about my body holding up because I can be so fragile, & I still had a few more sessions to tick off once I had arrived in Australia. Thankfully those last few sessions went well, better than I expected and my swim, bike and run was exactly where I needed it to be. I freshened up well and made sure I got my taper spot on, now it was in the hands of the gods. When the gun finally fired I sprinted off and found myself around the first swim bouy in first place, never before have I led a swim but knew I had to keep pushing, I had a little look back and could see I had a small gap on the rest of the field and felt comfortable. The main thing is I wasn't blowing up, I rounded the last bouy and had a quick glance over my shoulder as I excited the water, I could see the pack chasing. I came into T1 and had a pretty good transition, Samantha Bradley (Nee Warriner) was quickly with me in the early stages of the bike, we had a small gap and pushed hard through the technical section then opened up a bigger gap. It was nice to have someone with me sharing the workload, Sam is so strong, I was confident together we could put more time on the others, coming into T2 I got into my running shoes quickly and just ran focusing on my form as I would normally do and ran away from Sam. I had no idea how far ahead I was but was able to relax abit and it felt good. I came across the line knowing Id achieved this goal of racing again and becoming World AG Champion, with my family and friends waiting at the finish. I was drug tested (fantastic to see AG getting tested) and during the drug testing someone mentioned that I had clocked the fastest female time outright, I was gobsmacked, the hard work definatley paid off!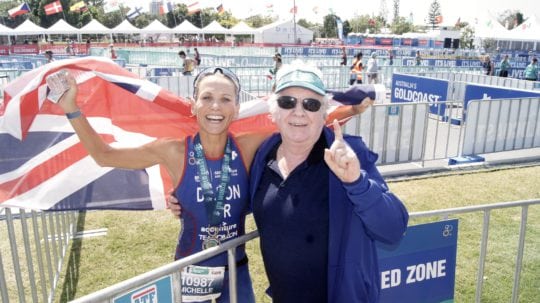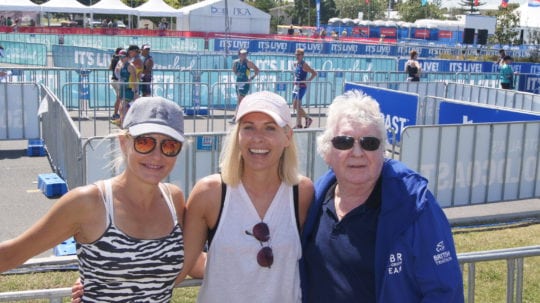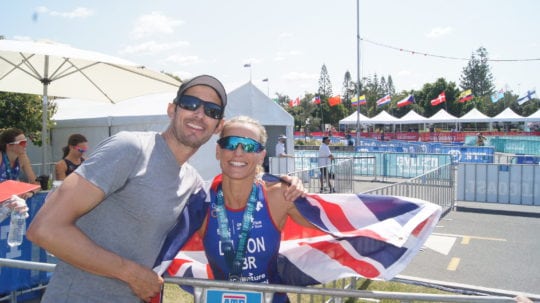 A huge thank you to all my family, friends and sponsors who have supported my goal. Also Emma Pallant who pushed me day in and day out in training, taking me to new levels. Hubby Stu Hayes who also was a huge part of this result. Ive had so many positive comments and overwhelming messages from people, its so nice to be inspiring athletes and people with injury problems like mine or anyone just wanting to get back to racing again at any level. This goal required a lot of hard work and discipline day in and day out, my main aim was to motivate and inspire others, so to be able to have done this makes me very happy. I will continue to race and set personal goals for myself, I think its really healthy to have your own goals in sport and life, as well as helping others achieve theirs. If there is a will there is a way, NEVER GIVE UP, keep believing in yourself and if you are going through a tough time, stick with it because you do get through the dark days and the rewards will come they always do, but remember if it was easy everybody would be doing it!
Michelle
🙂