Great Britain's Harry Wiltshire backed up a great first IRONMAN win at the recent IRONMAN Vichy, with a fantastic first across the finish line at today's IRONMAN 70.3 Weymouth. British dominance continued with Emma Pallant claiming her first ever 70.3 win in the women's pro race, coupled to her first ever IRONMAN 70.3 race on home soil.
It was a picture postcard setting for over 2,000 athletes, who took the plunge in Weymouth bay this morning for the inaugural IRONMAN 70.3 and IRONMAN Weymouth.
With the sun rising slowly over the Jurassic coast, the athletes could have been forgiven for thinking they were in the Mediterranean instead of the English Channel. These perfect swim conditions were a hint of an exceptional race day to come, which attracted the largest ever field to race an IRONMAN event in the UK.
The favourites did not disappoint in the swim in the Men's pro race, with Mark Threlfall (GBR) leading Harry Wiltshire and Stuart Hayes (GBR) out of the water and onto the bike. This trio were not to be separated until they laced up their racing flats and hit the Esplanade for the foot race.
It looked like it would be a battle of the British, with Threlfall and Wiltshire joined at the hip for the first 10k of the half marathon, when Hayes made his move on a slightly faltering Threlfall; Wiltshire managed to pull away whilst Threlfall was paying the price, unable to hold the blistering pace he had set early on, which opened the door for Hayes to step up into second place.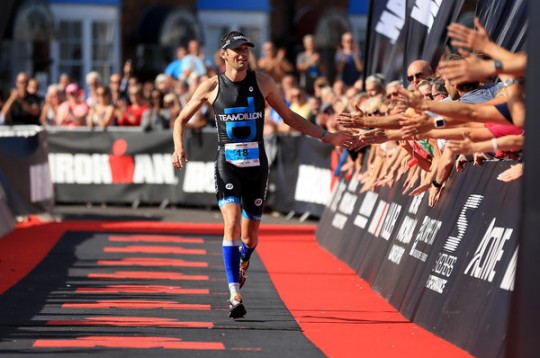 Adding salt to the wound for Threfall, France's Yvan Kerridge, who was fifth place out of T2 with a 3m23s deficit on the leader, produced a 1hr16m half marathon to power him past Threlfall in the dying stages, securing the final step on the podium.
A victorious Wiltshire said, "I'm delighted with the finish today – what a great event! I honestly didn't know whether my legs would hold out after racing IRONMAN Vichy. Mark set a very fast pace and I knew one of us was going to blow, but fortunately I felt good to push through to the finish line. I would love to replicate this performance in Kona in three weeks time!."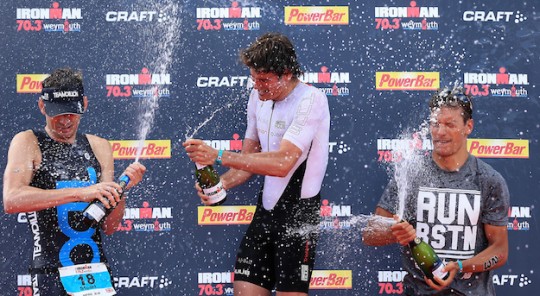 In the women's Pro Race, Hannah Drewett (GBR) was first out of the water in what was her first IROMAN 70.3, in a time of 25m02s, giving her almost two minutes lead on favourite Emma Pallant (GBR). However Emma blitzed the bike course and left T2 with a 2m40s lead over former GB Hockey player, Natalie Seymour and 6m15s over Hannah Drewett, who she passed two-thirds of the way into bike course.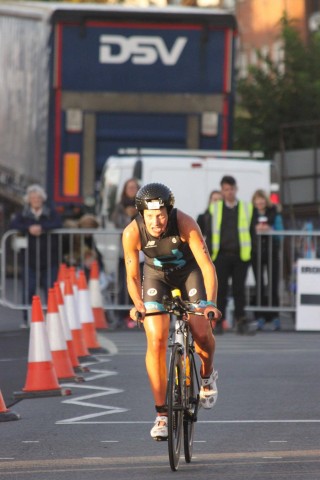 Emma, buoyed by the spirits of the thousands of the crowds lining the run course, once on the run was not to be stopped, crossing the finishing line victorious in 4:40:16. Her first IRONMAN 70.3 race on home soil provided the sweetest of memories after a great first season of podium positions. Natalie backed up a brilliant second from the recent IRONMAN 70.3 Dublin, with Hannah Drewett holding onto to ensure an all British podium.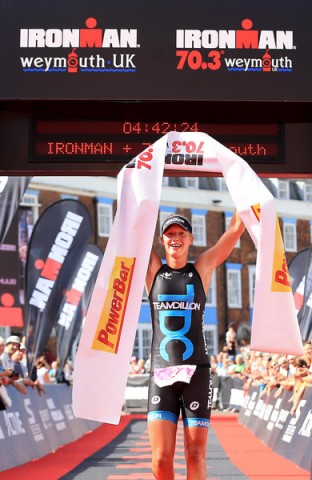 Emma commented, "I'm really pleased with my performance today and it was amazing to win on home soil. It was a lonely race upfront until I stepped onto the Esplanade and the support from the crowds made this good day even better and I am blown away to win my first IRONMAN 70.3."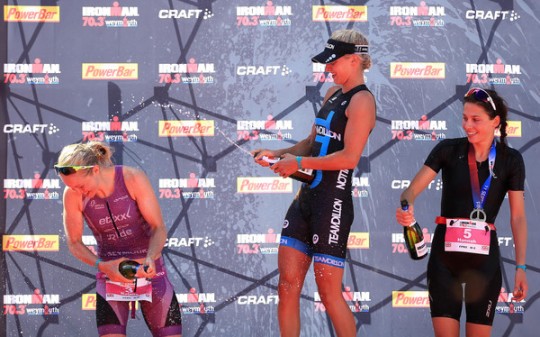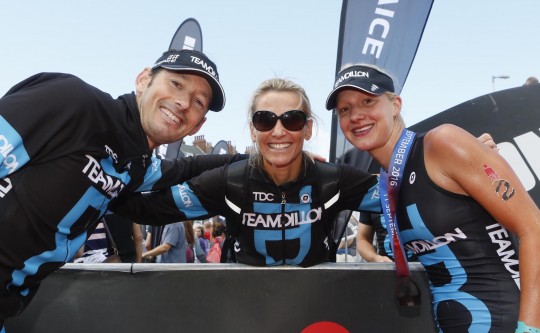 IRONMAN 70.3 Weymouth – Sunday 11th September 2016
1.9km / 90km / 21.1km – PRO Athletes
Pos Men 
1st Harry Wiltshire (GBR) 4:10:41
2nd Stuart Hayes (GBR) 4:11:43
3rd Yvan Jarrige (FRA) 4:12:12
4th Markk Threlfall (GBR) 4:12:53
Pos Women
1st Emma Pallant (GBR) 4:40:16
2nd Natalie Seymour (GBR) 4:44:49
3rd Hannah Drewett (GBR) 5:01:11
4th Suzie Richards (GBR) 5:03:22
More fantastic results came from our TDC Age Group athletes with Jamie Chatfield running his way to the podium clocking a time of 4.52.12 and qualifying for World Champs 70.3 next year!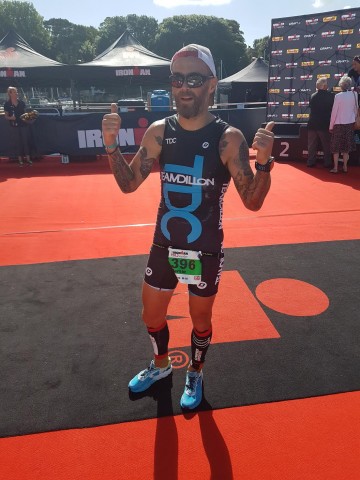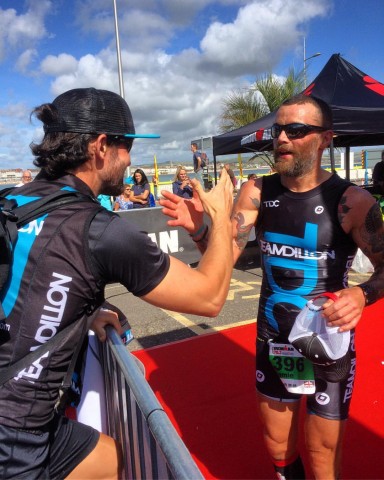 What a fantastic weekend for the team we are over the moon, more to come this season as we are not quiet finished yet! 🙂