Team Dillon tied up the laces this weekend ahead of the winter road and Cross country races!
With the Triathlon 'off season' upon us, the Team Dillon action this weekend shifted and was missing the swim goggles, helmet, and elastic laces, but more knee deep in cross country with spikes and mud splattered faces.
Newbie to the Team Genia Marek started off a fab weekend of action on Saturday racing at the Southern Regional Cross Country Relay Championships. Genia was on first leg of the relay and got her team off to a flying start on the 3.5km leg run, passing over to her second leg to her team mate in 7th position. Genia Came from a running background and recently decided to take up Triathlon, So far she is making a great transition with her new coach. It's always hard to go back and compete against 'pure' runners to begin with as your body begins to adapt to the additional training on the  swim and bike. This makes this result even more impressive, well done Genia! 🙂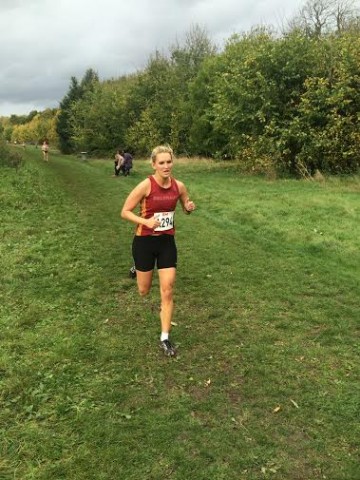 Then mixing it up with the runners on Sunday, Michelle Dillon and Emma Pallant took to the roads of Twickenham for the famous Cabbage Patch 10mile road/off road race. The Cabbage Patch is a fantastic event, rich in history with winners such as Mo Farah, Paula Fudge and a whole host of Kenyans turning up to earn the much sought after local cabbage! The cabbage may be symbolic of the pub to which the masses descend post-race (that or the towns rugby heros!) either way the local ambiance, quirky originality and the pure popularity of the race, always make for a great event. Steph Twell carried on from fastest relay split a few weeks ago at the National Road Relays to take the ladies title in 56.05, with Kenyan Joan Chelimo in second and Emma Pallant coming home in third place 57.34.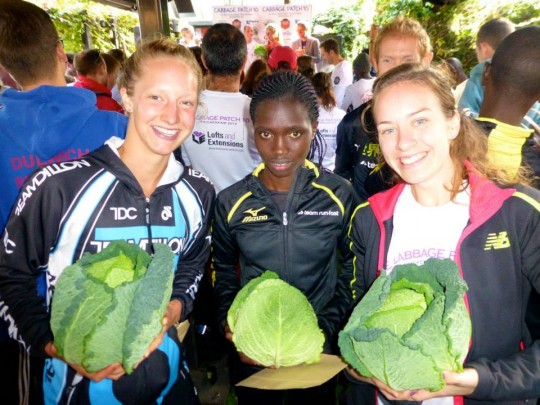 International marathon runner Mara Yamuchi showed good form on her return to elite racing coming in 4th and winning the Vets 40-44yrs and Michelle Dillon put herself through the ringer to take the Vets silver place position in 61.38, having not been able to do much training in the lead up was 50sec slower than last years time, so toeing the line as a 'long run' was the approach! Once a racer, always a racer! Well done TEAM, Keep enjoying those Winter miles and will update again soon 🙂