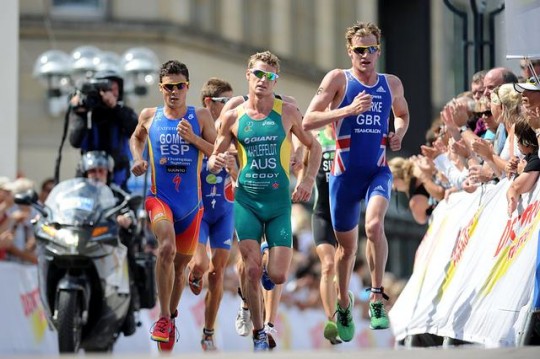 Will Clarke had his breakthrough performance today in Hamburg with a close 2nd place finish behind Brad Kahlefeldt after leading out the sprint to the finish line!
It was an exciting race from start to finish with Will Clarke playing it safe and smart in the pack all day on the bike and this time waiting to unleash his run, recording the fastest time split of 29.47. But the surprise of the day was Gomez who finished in 6th place after drifting off the pace on the last lap of the run.
Absolutely outstanding day for Clarke who has moved up to a surprise 2nd on the World Rankings behind Gomez and is now looking towards London which is Olympic Selection in 3 weeks time. Will has been consistent this year for the first time in his career after the move to come and train with TDC.
We are all looking forward to London WCS race in 3 weeks time. Well done, Will – we are super proud of you!!