Hi,
Its been what seems like a decade since I wrote my last blog. I had a lot of travel and racing towards the end of 2013 and then had a paint brush pretty much in my hand to help Michelle finish renovations on our house as soon as I landed back in the UK. We have made the move from Loughborough to London and Im really enjoying being back in my home town.
I will start by saying I was very happy with the end to my season, it started off rusty with a few niggling injuries that I was still trying to sort out but as I got going I managed to thankfully keep improving on each race. I did a mixture of races this year as I like to keep my foot in the faster drafting races as it helps my running and I also wanted to continue to race in the UK for my sponsors. So I enjoyed racing at Windsor and London Triathlon where I managed 2nd place in both races. I also wanted to keep the non-drafting racing going as well as I really enjoy this style and I know its where I am strongest.
So I focused on the Life Time Fitness series as well as some of the 5150 races and although I had a bad day falling ill in the 5150 final I managed to have a fairly consistent LTF series and won my last race in Oceanside which was also double points elevating myself up to 2nd place in the series behind Cameron Dye, it was a big bonus for me.
So when I look back at my season I learnt a lot and have taken away some things to work on this winter which I know will help me towards my 2014 season. I am excited to be racing in the Life Time Fitness series again and I will aim for something very similar to this year. I want to see what I can do on the Olympic distance non-drafting races before I step up to 70.3 and possibly Ironman.
I must admit I am very fortunate to do the job I love, which is train every day even though I have been doing this for as long as 20 years now. You do have your bad days like any job however I know I am my own boss and get to travel the world, follow the sun, and eat pretty much what I want within reason of course. (Too many fry up's not allowed!) Dedication is also a big factor and so you have to stay motivated all the time, even when you feel tired and don't want to train. You get to the point where you just need a real holiday of no training and that is why its good to take a proper break at the end of every season.
I had some time in my break to squeeze in my an awesome photo shoot with one of my sponsors and the best team around Speedo up in Wales.  We managed to capture some great shots of the Team and some of the Team Dillon athletes as well.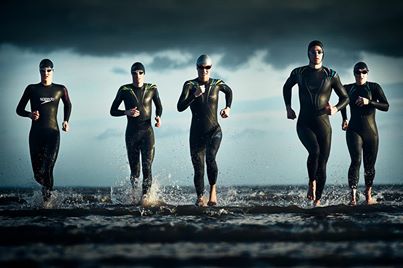 I am now back into my miles and currently in Spain, doing something different this year with my support team and training partners and I am looking forward to the 2014 season which I know everyone is.
Thank you to my sponsors Team Dillon Coaching, Speedo UK, View Hotels, Maxifuel and Oakley. Without your support it would have been difficult at times thank you for believing in me and sticking with me in 2014.  Will try to update more regularly.
Happy Training Stu
🙂