On a Regular basis we will do a feature on one of our TDC athletes to help inspire not only our team but other athletes who are considering taking up this fantastic sport!
I will ask them all sorts of questions to find out their goals, what drives them, and how they got involved in Triathlon. So if you are thinking about taking up Triathlon you could be next, keep reading!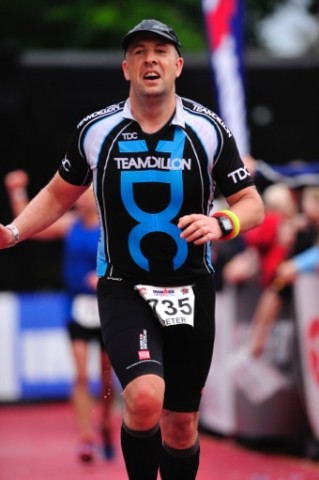 1. Hi Pete, When did you first start training with Team Dillon Coaching?
I started with Team Dillon in 2012, about six months after taking up triathlon.
2. Why did you choose Triathlon?
Partly to 'get fit', partly as a dare (quite a few friends all entered) … and it is a lot cheaper than motorsport!
3. What is your best achievement in Sport to date?
Learning to swim properly. Ten weeks before my first triathlon (in 2011) I could barely swim one length. The triathlon in question had a 750m open water swim which I completed … and I wasn't last out of the water.
4. What are your goals in 2014?
Gaining Silver Ironman All World Athlete, this will be achieved by finishing in the top 5% of my age group overall in 2014. To do this I am racing Ironman UK & UK 70.3, and Ironman Florida.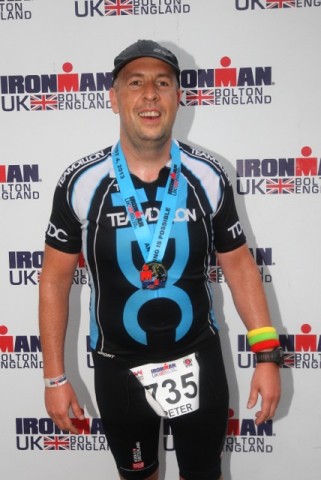 5. You have been consistently training hard with your coach, when was turning point in training when you realized that you were making so much progress?
Starting the 1:1 training sessions was the turning point for me. When I started these training sessions I learned how hard one can push and the correct technique which has helped to bring my times down very quickly, and, more importantly, without injuries.
6. What would you put most of your progress down to eg mental strength, physical strength, technique, consistent training etc?
All of the above, although more recently spending time with my coach working on run and swim technique and mental strength has made a lot of progress.
7.Which sport do you feel you have made the most gains?
Running at the moment – working with Michelle on the technique has meant more speed, more efficiency and no injuries … I now have to do the same with my swim!!
8. What do you find most beneficial for you having a coach working with you?
Well structured and thought through weekly schedules are the key. One of the main reasons for initially joining TDC was the weekly schedules, as it means that I get the most out of the time I have to train.
9. What is one of the most beneficial things you have learnt from training or racing this year that you know is key to your performance?
That you really have to work on the mental aspect of training. Without that you are going to find it hard to improve, either by training harder or racing harder.
10. If you were to give other athletes one piece of advice that may help them what would it be?
Definitely not to neglect the mental side of training, and to push yourself to get the most out of every training session – 'Train Hard, Race Easy'.
11. What is your favourite piece of Training equipment? 
My Bike – definitely the most favorite training sessions are the bike sessions – they usually involve coffee and cake too – but don't tell my coach 😉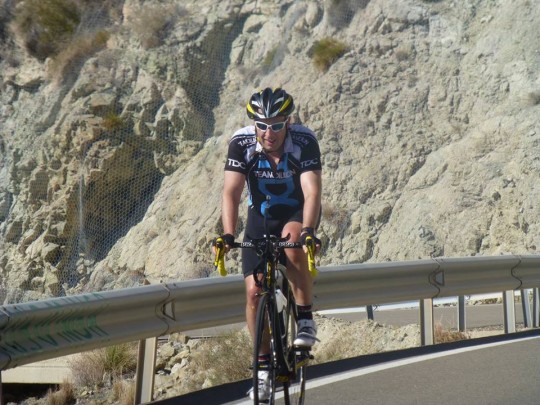 12. What is your favourite food?
A Sunday roast after the weekends training sessions are complete!
13. Most inspiring sports person? 
This is an interesting question – I don't really have one … I am more inspired by a challenge – whether it is my coach saying aim for x time, that makes me want to beat that time, or hearing stories of someone performing well against the odds. I know that I am inspired by a challenge – If I didn't have events booked in advance I would find training harder.
14. Explain your job description?
I am a consultant within Banking and Finance – generally advising on and managing projects/teams to allow a bank to release systems and software.
15. How do you fit work around your daily training
Any way I can! When I am in the office I now commute into London on my bike – this gets around 45km each way in when I would normally be sat on a train. The benefit of the weekly training plans is that they are tailored around me and what I am doing so that I should be able to make all the training sessions.
16. What drives you out of bed each morning?
My other half – if she didn't then I'd still be there now …
17. What do you do to relax, outside of training and work?
I love to travel and spend time with friends.