I haven't written a blog in a bloody long time, I promised myself I would every month but when you decide to get married everything has to take a back seat for a while, well at least the things that are not at the top of your priority list!
Our big day was on Jan 27th 2012, I picked this date as 7 is one of my luckiest and favourite numbers. I am a spiritual person who believes in Karma, things happen for a reason and all that. Some people don't and of course that is fair enough, but for me 7 has been a significant number in my life, I have won some major races with 7 on my arm and qualified for the Olympic games with 7 on my arm, but also wore the number 43 at both of the Olympics I competed in 4 + 3 = 7.  Not sure if that was a good thing or not! Lol but I just use it as a lucky charm anyway and I just had to have that part of our special day.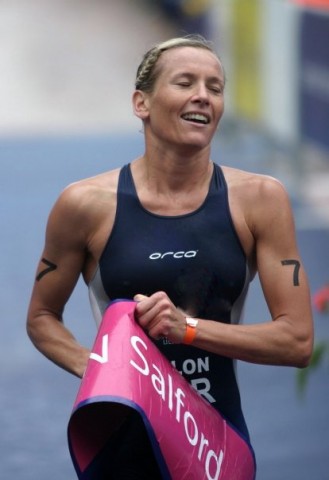 Our ceremony was held at the Hyatt Hotel at Sanctuary cove on the Gold Coast where a good friend Patrick Hardy was the manager and he really did look after us. A special thank you goes out to him and everyone of the staff for making it flow with ease and they always kept me smiling all the way to the alter! Just when the nerves were starting to kick in! It was the best feeling, almost like you are about to toe the line for a race, I hadn't had that feeling in a while. Very emotional too, I didn't think I would cry, but the exchanging on the vows got me and the voice started to go., it was a bit of a tear jerker.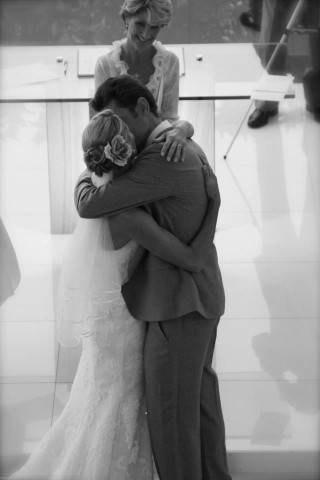 Thank you to all my family and friends who came from all over to be with us, We have some great pics which we will have for the rest of our lives.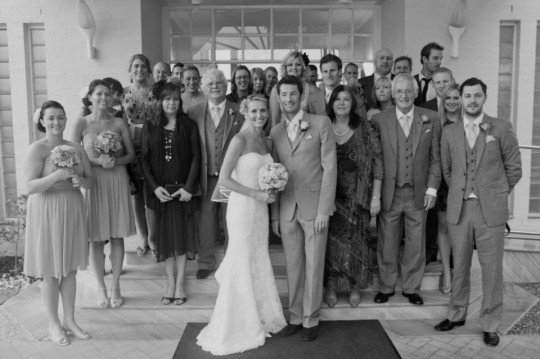 A special thanks goes out to my gorgeous sister Natasha who came over to the UK earlier this year to help me prepare and make this day as special as it was. Natasha was also my official Make up artist for the wedding and spent time on everyone, she did an amazing job, check out her website here http://makeupbynatashadillon.com/about/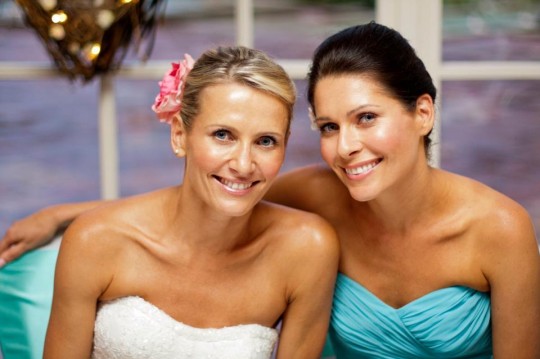 Also I have to say thank you to our fantastic photographer Angela Shallis who worked so hard all day to produce these lovely pictures which we can cherish. Im not forgetting the lovely and amazing Joanne Coll who did all the hair , now this women can really do anything! Also Stu's sister Charlotte who designed all our cards and table decorations, Thank you Jo, Angela and Charlotte you are so much appreciated. Here is a link to some more of our wedding pics http://www.facebook.com/media/set/?set=a.345322988832186.83827.100000634620622&type=1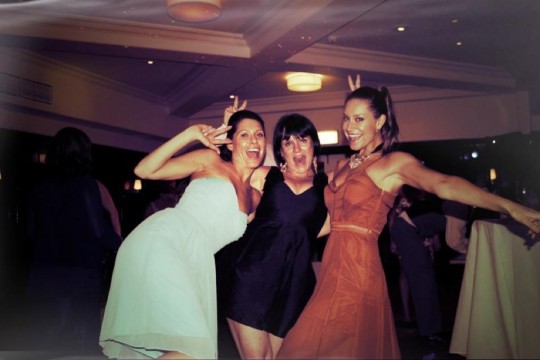 After the wedding we spent a few days at the Hyatt which was lovely then straight back into work with the Elite squad here on the Gold Coast.
This year is a big year with the Olympics approaching, the squad has grown this year and looking forward to seeing how my team goes. We have an international squad with Stu, Will, Jodie, Hollie, and Chris Hayward from the UK. There's also James seear, Maxine seear and Dane Robinson from Australia, and Clarke Ellis from New Zealand. There are a few races here in OZ the first one being this weekend in Geelong, then Mooloolaba and Sydney before heading back overseas. Wish the team luck, I will keep you posted on how everyone is getting on out here.
I just want to say thank you to all of Team Dillon followers and supporters, I love to see all your comments on Facebook and twitter so keep them coming guys. I hope everyone is training well where ever you are in the world.  Lets make 2012 a great year!
Mish