TDC had a solid weekend of racing, the season has kicked off in Australia at the Australian Sprint championships in Geelong. Will clarke had a solid start to his season with 2nd place to Frenchman Laurent Vidal. It all came down to a sprint finish to the line between these two athletes who have raced each other so many times before, they know each other really well and know each others strengths.
Will said after the race "I'm really gunning for Sydney, It's obviously really tough thing to qualify with the Brownlee brothers, but hopefully I can get them and hopefully I can press for Sydney."I just wanted to have a good swim, get out in the front, stay out there on the bike, stay out there as long as possible and then run as fast as I could, I went out quick and I felt good but I was just a little tired in the last kilometre and couldn't quite finish off."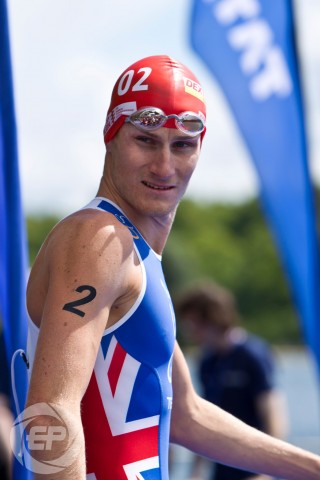 Jimmy Seear from Australia and new to the TDC squad this year had a great opening leg leading the field out of the swim, then onto the bike he felt good and had a great ride, jimmy ran well for his first hit out with a 16th place. He commented saying it was a fast race and was happy to have a solid hit out, looking forward to Devonport triathlon now which is an important race towards his Olympic selection in 4 weeks time.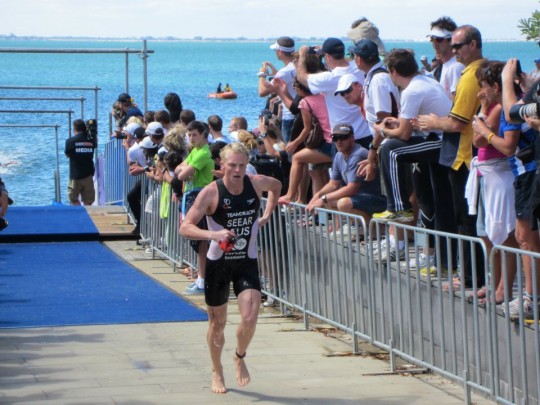 Onto other racing, Neil Wong who was having his debut in triathlon racing decided to venture down to Kurnell in Sydney's south to compete in the Triathlon Teams event. Neil has been training super hard on all three disciplines but wanted to do the bike and run sections on his first outing. Neil did TDC, himself and team proud finishing the race but also helping his team to a 4th place overall. An Awesome effort by everyone this weekend, well done guys, really looking forward to seeing how these guys progress in their next races.