Former junior track and field star, Emma Pallant (GBR) scored a strong win for Great Britain, putting pay to the hopes of world champion Sandra Levenez (FRA) going back to back in Adelaide.
Holding off a fast finishing Ai Ueda (JAP) and relegating Levenez to an uncharacteristic third place, Pallant replicated the world duathlon title win of her coach Michelle Dillon a decade earlier here in Australia.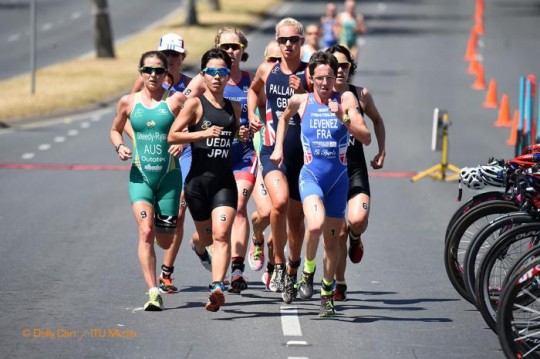 Midway through the 40km cycle leg Levenez, Ueda and Pallant thought they had the podium sorted but Gillian Backhouse (AUS) had other plans, charging through the final laps of the bike to make the cosy trio, a very nervous quartet.
"During the bike the three of us were working as a team to stay away but when Gillian came up to us it suddenly became a lot more tactical and we kept trying to break each other," Pallant said. "I knew the quality of girls around me and I knew it was going to be a fight to finish, but I felt good going onto the final run."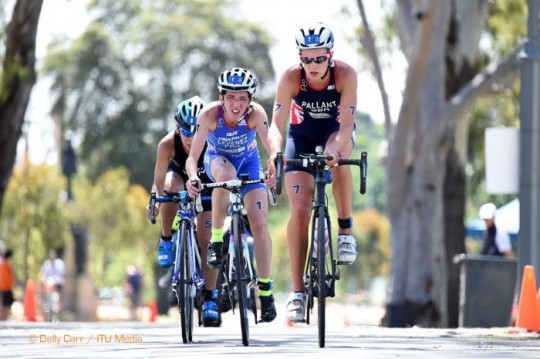 Pallant's task was made a little easier when Ueda was forced to serve a time penalty before heading onto the final five kilometre run.
"I didn't realise Ueda had been penalised until she stopped, suddenly I thought where has she gone. I just tried to stay in my rhythm and tried to stay nice and relaxed."
"I felt comfortable throughout the final 5km and I have been working a lot on my sprint finish, so I was comfortable about how I would react if someone ran up to me. But with one km to go my coach told me I had a 15 second gap so I knew that no-one was going to come past me."
Pallant, a bronze as a junior at the World Track and Field Championships over 1500m and a former European Cross Country champion has been working with Dillon since 2012 to make the jump across to multisport.
"In that time I have learned so much. It is a really hard transition to go from being a runner to learning to run off the bike. It is a whole new skill."
"I have always been a runner, so this win feels even more special because it has been a different challenge. The race culminates three years of hard work with Team Dillon who have been really patient and had amazing belief in me," said the delighted new world champion.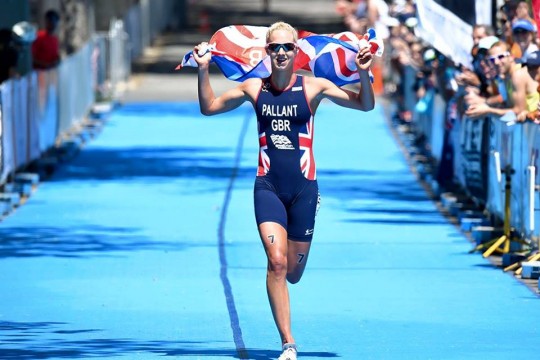 Full Results via the ITU website, www.triathlon.org & pictures credit to the fantastic Delly Carr!
Elite Women
1. Emma Pallant GBR 01:58:21
2. Ai Ueda JPN 01:58:51
3. Sandra Levenez FRA 01:59:24
4. Gillian Backhouse AUS 02:00:07
5. Chelsea Burns USA 02:01:20
6. Courtney Gillfillan AUS 02:01:33
7. Yuko Takahashi JPN 02:02:29
8. Sarah Crowley AUS 02:05:50
9. Annelise Jefferies AUS 02:05:51
10. Giorgia Priarone ITA 02:06:20