February proved to be a great month for TDC athletes with the results flowing in from all over the globe where our athletes raced, battled and conquered.
Here we share the results for our team that we are extremely proud of and at this time we hope that all our athletes are staying focused on their training and on track to achieving their goals they have set for themselves for the season.
Our first results in February came from two of our TDC athletes who both performed exceptionally well in Dubai 70.3.  Both Sue Hall and Ali Tabbal had a great start to their seasons. Ali has recently moved up an AG and the competition in the M50-54 is a real challenge. In choppy water conditions Ali had a great swim, and backed it up with one of the fastest bike legs and despite not having much left on the run still managed to run into a great 5th place.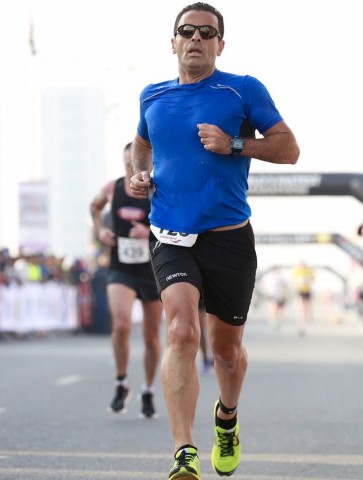 Sue also stuck to the task and battled her way through the choppy waters on the swim, rode a very strong bike leg and then finished off with one of the fastest runs. Sue placed a superb 6th in the F50-54 and with some speedier transitions in the future will no doubt be amongst the podium positions.  A wonderful start to both of you for your season openers and many more great races are sure to follow.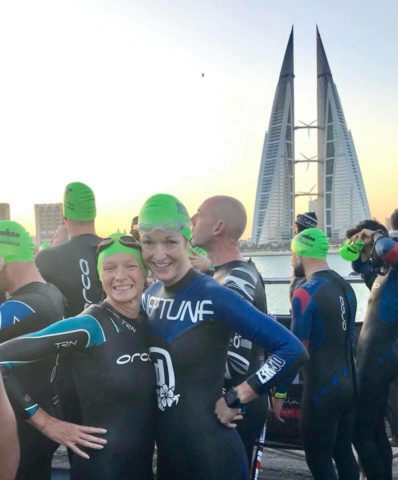 Our head coach of TDC lead by example on a cold, wet and windy morning down at the Bushy Park Run. Michelle got well and truly into the racing spirit and at 4km was sitting 3rd placed female , she gritted her teeth and showed her determination and came through for the win,  winning in a superb time of 18.10. Congratulations for first lady overall Michelle and always leading the team the best way you know how.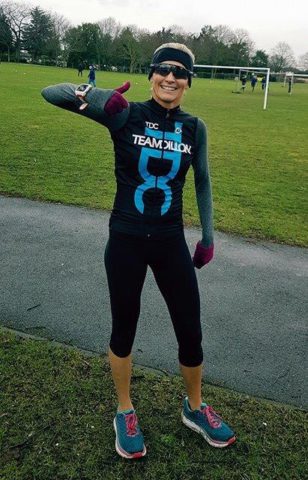 What a great result by Steve Honeyman who raced in the Kirkcaldy park run, it was his third quickest 5km to date storming home in 19.30 and the course was not an easy one with two sharp hills on the course. He said he felt great and even managed to sprint the final 200m at sub-4.30min/mile pace now that's really moving. Congratulations Steve and we are proud of your attitude you showed of never giving up right till the line.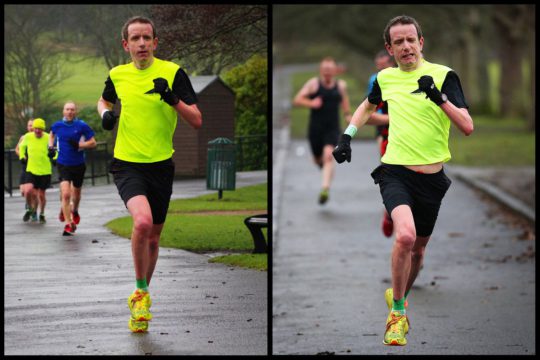 Ali Tabbal  showed us he can back up after racing 5th place in his AG at the Dubai 70.3 a week ago and he still comes out and runs a fantastic 1.29 in the RAK half marathon in Dubai.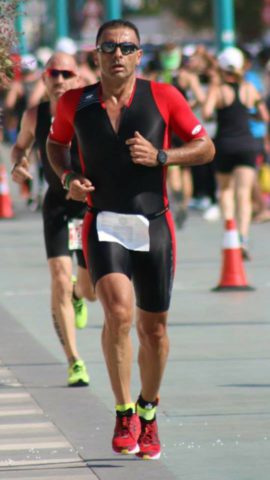 Celine McPhillips was also testing herself over the half marathon distance, yet in completely different conditions, which included chilly conditions and even snow, Celine still managed to clock a wonderful 1.49 on a hilly course at the Dune Half.  Great racing team, keep up the amazing work.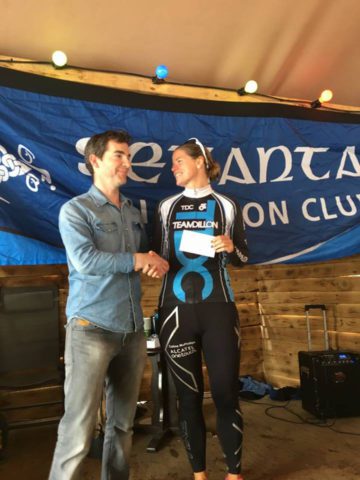 Congratulations to Kirsty Middlemist on your fantastic lap race on Tuesday completing 15.75 miles in 2hours 51min, good preparation for the Brighton Marathon in April! Keep up the wonderful work Kirsty!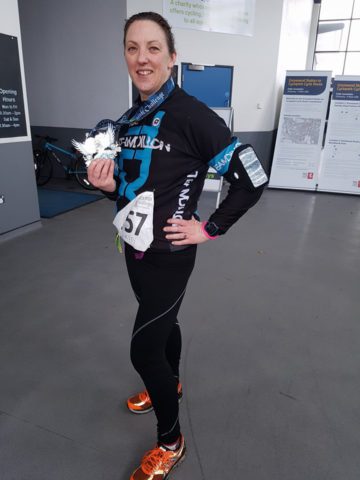 FANTASTIC work by Sue Hall who raced in Bahrain 10km race and did a PB of 44.35 in hot conditions and managed to fight her way to 3rd place after having to stop to do up her shoelaces during the race.  It was always going to be a tough race with prize money on offer but Sue really showed her determination and strength throughtout the race. Well done Sue, the team couldn't be more proud!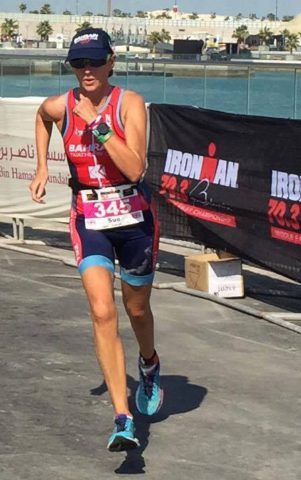 Congratulations to our TDC athlete Steve Honeyman for his fantastic performance in the Devila Forest 15km trail race where he managed to finish an amazing 41st place out of 541 finishers in a time of 1:05:16 on a muddy and technical course. Very Proud of Steve for all his great race results in February.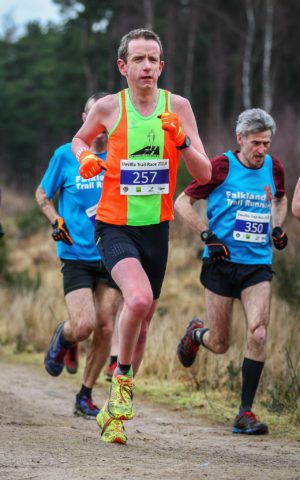 A huge Congratulations to TDC athlete Chang Tuan Chun for a fantastic win at the Toyota Bangsaen Triathlon 2018 in Asia. Tuan raced incredibly well in the heat to take the win ahead of Mitch Robbins and Freddie Kronberg over the longer distance.
Well done Tuan keep up the great work, extremely PROUD COACH and TEAM!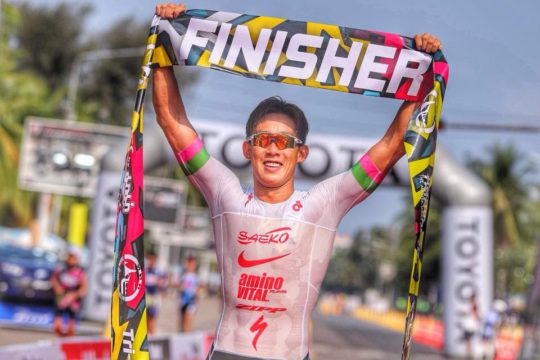 Massive congratulations to TDC athlete Jon Baguley who raced the Trans Gran Canaria and completing the grueling 128km trail in 27 hours 6 mins!! Jon loved it so much he tacked on some extra distance while he was out there racing! With the elevation gain well over 10,000m it wasn't short of an incredible adventure! Well done Jon!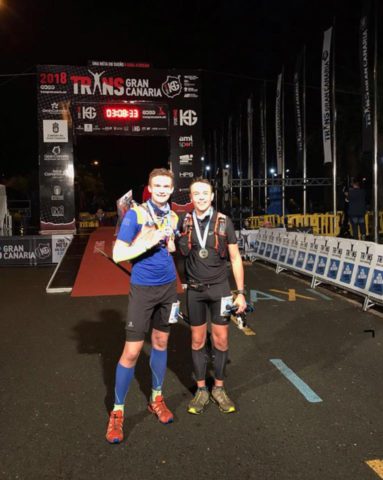 Congratulations to Steve Honeyman for an excellent run in the 'No Fuss Events: Fort William Runduro finishing on the podium as 2nd MV40 in a time  of 1:05:05 It consisted of a 13.1 mile route and was a challenging course consisting of  great range of terrain and underfoot conditions, with steep technical climbs and rocky drops mixing it up with long climbs on forestry paths. Amazing effort Steve!!!!
From all of our TDC coaches we hope you got some motivation and inspiration from our February results and we look forward to March being another successful month for our athletes. Keep reminding yourself everyday that each training session is another step closer to your goals!! Be the best you can be!!!!
Have a great March everyone!
TDC Team