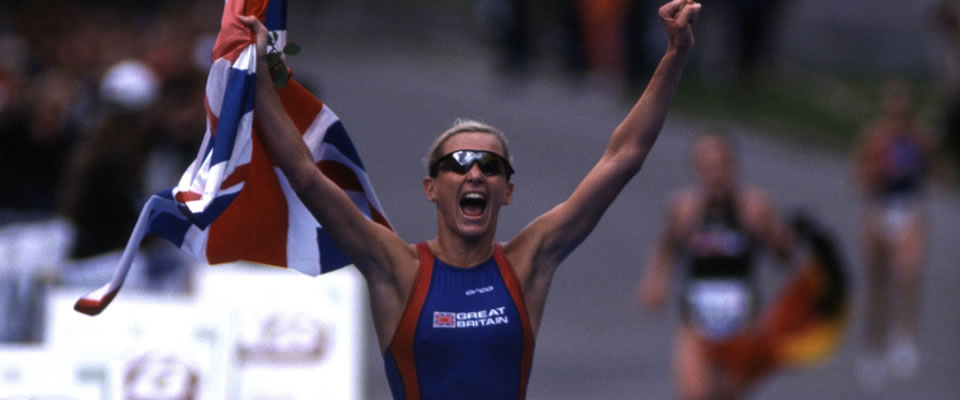 Our story
Team Dillon was founded by 2 x Olympian, World and European Champion, Michelle Dillon. We'll leave it to Michelle to tell her story and explain how Team Dillon came about…
I was born in the UK and moved to Australia at the age of 8 where I discovered my talent as a runner, winning the Australian Schools Cross Country Championships and representing Australia at the Commonwealth Games for 10,000m.
Along with success, there were also many setbacks. I suffered many injuries during my running career and decided to move across to triathlon in the hope that the cross-training effect would eventually help me come back to running. After competing and winning my first triathlon, I was totally addicted and decided to take it to the next level and try to be the best athlete I could be in this new sport!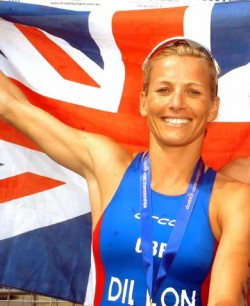 Learning to swim was extremely tough, but well worth every stroke. It was this roller coaster of emotions and battles that gave me the knowledge and understanding of what this sport is all about. I learned that with great self-belief and the will to want something bad enough, you can achieve anything if you put your mind to it. Becoming a two-time Olympian and European champion, I realized that maybe this was meant to be my path in life.
I had one of my best seasons in 2007 with 3 World Cup podiums and a win at the London Triathlon. However, a longstanding back problem was brewing and I was eventually forced to retire in 2008 after major back surgery.
When one door closed, another one opened and this gave me the opportunity to start coaching to give back some of the knowledge I felt would benefit so many in the sport. I wanted to create something special, a community of endurance sport athletes of all abilities, who could benefit from what I have experienced and learned, but also share in each other's successes and draw inspiration from their performances.
So in 2008, I set up Team Dillon Coaching. The experience has been amazing and I count myself very lucky to be working with such inspirational athletes, from those balancing busy working lives with achieving incredible results in their age groups to our stable of elite athletes, who have been winning at the highest level.
Today, Team Dillon comprises 6 outstanding coaches and over 50 athletes of all ages and abilities. What we all share is a passion and drive to be the best we can be at this fantastic sport.
MEET OUR COACHES




HAVE A LOOK AT OUR SERVICES